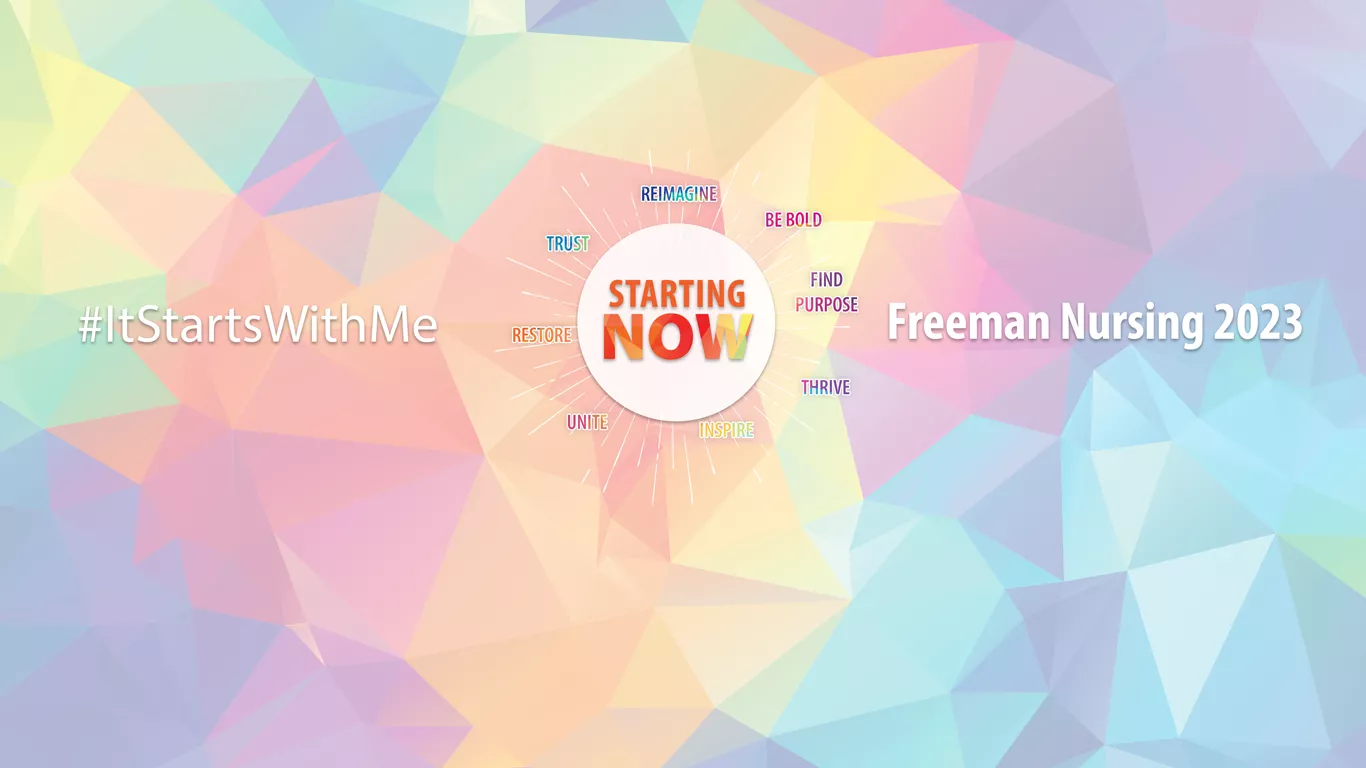 Join the Freeman Family
Nursing at Freeman
Become a Freeman Nurse and experience a supportive culture with teamwork, professional growth and educational advancement.
Nursing at Freeman is more than a career, it is a way of life. Freeman Nurses are here to serve the community with quality, compassionate, safe care for every patient, every time. Nurses are happiest when they can give the best patient care possible, and patients are happiest when they receive the best nursing care. Our Shared Governance and TAPP programs provide a structural model giving an equal voice in decision-making processes.
Showing Our Nurses Some Love
The DAISY Award
The DAISY Award is an international recognition program that honors and celebrates the skillful, compassionate care nurses provide every day. Nurses are nominated by patients, physicians, staff, visitors, volunteers or fellow nurses. The nominator shares their story about the meaningful difference in care the nurse provided. A selection committee will choose a nurse based upon the nominator's story and will be honored as the award recipient.
Join the Best at Freeman Health System - Apply Today. Questions?
Call Freeman Human Resources for more details.
417.347.6293
Referrals - Know someone who would be a great fit?
Referrals submitted for various nursing positions may be eligible for a referral bonus of $1,500.
See Our Refer an RN Program
Freeman is an Equal Opportunity Employer. We do not discriminate based on designation within any protected class as defined by applicable state and/or federal laws.
Applicants have right under Federal Employment Laws such as FMLA, EEO and EPPA.
For more information, call Tosha at 417.347.3770 or email lrcunningham@freemanhealth.com.