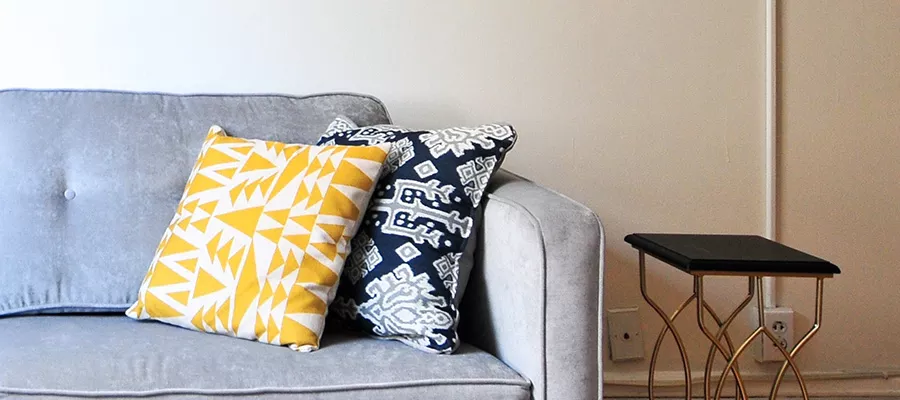 All residential complexes have laundry rooms and are smoke free. We do business in accordance with the Federal Fair Housing Law (the Fair Housing Amendments of 1988). We do not discriminate against any person because of race, color, religion, sex, handicap, familial status or national origin.
Cedar Hill Apartments, a 14-unit complex, provides stable and affordable semi-independent housing for low-income individuals who suffer from chronic mental illness. The facility offers a bridge between grouphomes and independent living, allowing occupants to move toward self-care. The facility includes an on-site apartment for a resident manager. For information, call 417.347.7615.
Magnolia Heights Apartments, a 23-unit complex, provides safe and affordable housing for independent low-income adults who suffer from chronic mental illness. Complex includes an on-site resident manager apartment. For information, call 417.347.7615.
Ozark Oaks Residential Care Facility, a 16-bed adult residential care facility for adults with persistent or chronic mental illness, offers 24/7 direct care. For information, call 417.347.7600.
Child custody care systems provide safety, shelter, and guidance for children. Once old enough to live on their own, youths oftentimes exit foster care or the mental health placement system with nowhere to go and no knowledge of how to make it successfully in adult society. The PATH project primarily reaches youth who aged out of the foster system, but also aids young adults in the custody of the Division of Youth Services, homeless youth or those whose home life is harmful.
Ozark Center PATH provides long-term housing options for young adults age 17-22. To qualify, participants must have a serious emotional disturbance determined through an assessment. PATH teaches effective coping skills and offers a transitional housing opportunity and services that ease the adjustment to adult life.
Those accepted into the program must seek and secure employment. Until the person finds a job, PATH provides a fully furnished apartment and living expenses. Once the young man or woman secures a job and learns necessary independent living skills, he or she pays rent and expenses on a sliding scale.
In March 2013, Ozark Center opened a second Pre-Adult Transitional Housing (PATH) apartment complex, doubling the number of young adults Ozark Center can house.  
Services include:
Safe, stable housing
Basic life-skill building
Consumer education, including budgeting, using credit, and housekeeping
Interpersonal-skill building, including establishing positive relationships with peers and adults, managing stress, and making decisions
Educational opportunities (GED preparation, postsecondary training, or vocational education)
Career counseling and help finding a job
Help obtaining a driver's license, Social Security card, and birth certificate
Education, information, and counseling to prevent, treat, and reduce substance abuse
Mental healthcare, including individual and group counseling and in-home community support services
Help securing Medicaid health benefits, physical healthcare, health assessments, and emergency treatment by referral
Poplar Place Apartments, a 14-unit apartment complex, provides housing for semi-independent adults who suffer from chronic mental illness. Residents must meet income guidelines. 24/7 on-site supervision and support provided. For information, call 417.347.7615.
Turnaround Ranch, a 72-bed residential treatment facility for adolescents ages 10–18, provides 24-hour care for youths experiencing emotional and behavioral problems. Located on 20 acres west of Joplin, Missouri, the main campus includes six cottages, a school, a gymnasium and outdoor recreational areas.
For more information, call 417.347.7580
Ozark Center participates in the collection of data for the Homeless Missourians Information System Project (HMIS) to help substantiate the need for housing services provided in southwest Missouri. View the HMIS Consumer Notice.