Maternity Services
Freeman Hospital West Only
417.347.3369
Mothers Trust Us to Deliver 
As one of the busiest labor and delivery and maternity centers in Missouri, we've earned the trust of moms-to-be because we provide family-centered care and individual attention in a warm, caring environment. Our highly-trained, expert team includes board-certified obstetricians, available 24 hours a day, to care for all patients, including those with high-risk pregnancies.
Anthem Blue Cross and Blue Shield in Missouri has designated Freeman Maternity Center as a Blue Distinction Center, recognizing its expertise in delivering quality specialty care, safely and effectively. Freeman Maternity Center was recognized by Newsweek Magazine, in partnership with the Leapfrog Group as a Best Maternity Hospital in 2021. Freeman was one of three hospitals in the State of Missouri to receive this recognition, and the only one in Joplin!
Designed with privacy and comfort in mind, Freeman Maternity Center features home-like birthing suites and private postpartum rooms. Our spacious mom and baby rooms permit mothers and babies to room-in together for an enhanced bonding experience. Additionally, a state-of-the-art infant security system for the protection of our youngest patients.
We deliver more than 1,700 babies every year – that's one baby every five hours! We are proud to introduce you to some of Freeman's newest arrivals. We offer you the opportunity to post your baby's photos online, on a well-traveled billboard in Joplin now on KSN/KODE TV!


Services We Offer
Private labor and delivery and recovery rooms
Newly renovated Mother/Baby Unit
Level lll Neonatal Intensive Care Unit
Highly skilled physician and midwife teams
Caring, experienced staff
A variety of labor options, including jacuzzi tubs, showers, birthing balls, peanut balls, rocking and straddle chairs
24-hour in-house, dedicated anesthesia staff

State-of-the-art infant security system
Free prenatal and breastfeeding classes (preregistration required)
24-hour educational newborn TV channel
Breastfeeding support provided by Freeman's Board Certified Lactation Team
Celebration meal for you and a guest
Ronald McDonald House on-site
Freeman Neonatal Intensive Care Unit (NICU)
Freeman NICU, the only one of its kind in the four-state area, provides specialized care using state-of-the-art technology and years of experience treating premature and critically ill infants. Survival rates for infants less than three pounds have increased significantly as a result of the outstanding medical care provided by the Freeman NICU team of doctors, neonatal nurse practitioners, specialized developmental therapists, and nurses.
Learn more
Prenatal Education
Each month, Freeman offers free prenatal education classes to Freeman patients to help expectant mothers and families prepare for the arrival of a new baby. These classes can ease the tension and fear surrounding labor and delivery, as well as aid in your overall comfort when the time comes. You will learn rhythmic breathing techniques; tour the birthing, nursery and obstetrics areas; and learn about the choices available to you.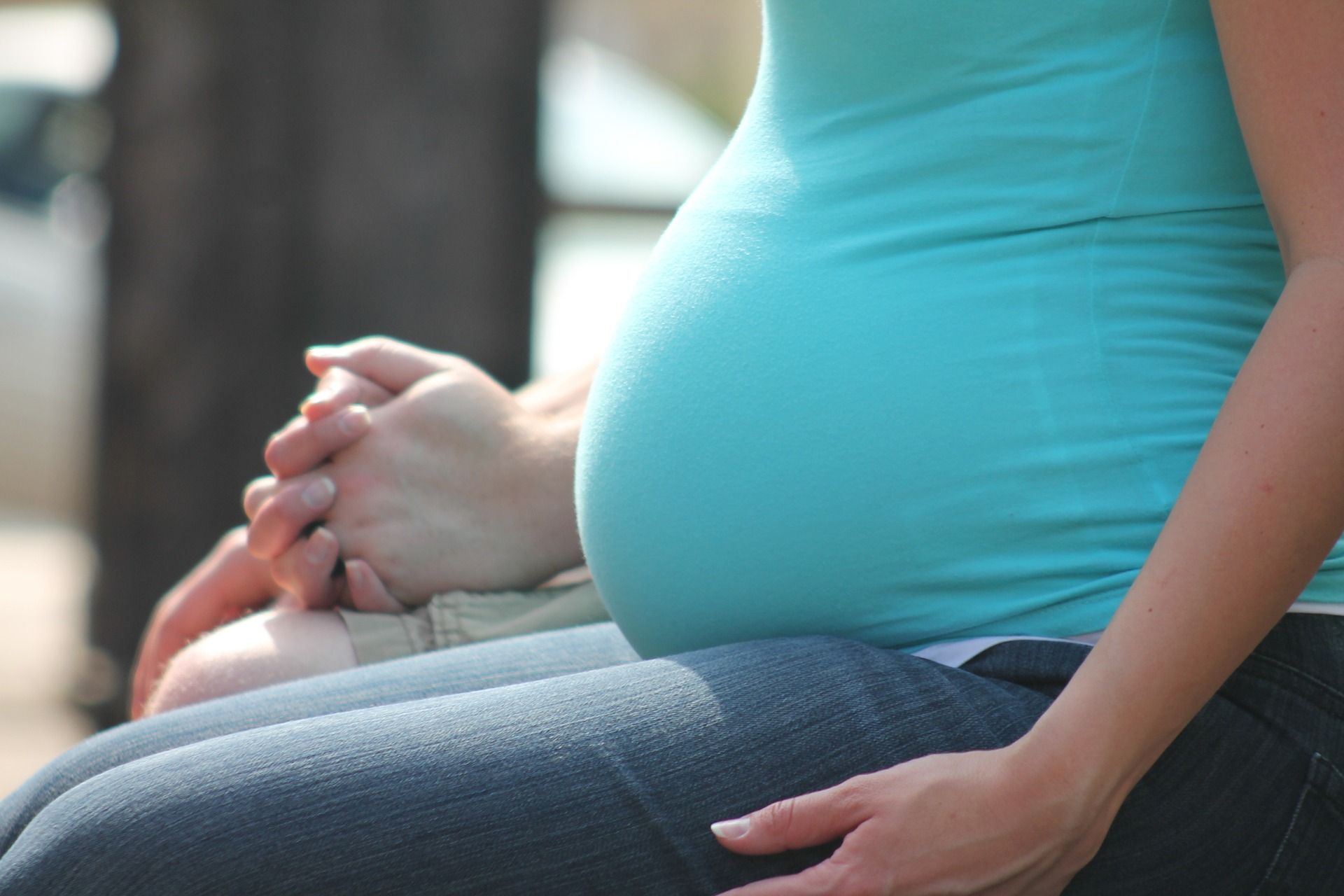 Each month, Freeman offers free breastfeeding classes to Freeman patients. Taught by a certified lactation consultant, Freeman's breastfeeding class provides information on how to establish your milk supply, how to help a baby latch and how to establish pumping. The class also teaches signs of adequate milk intake, as well as prevention and treatment suggestions for common breastfeeding problems, such as engorgement, sore nipples and clogged ducts.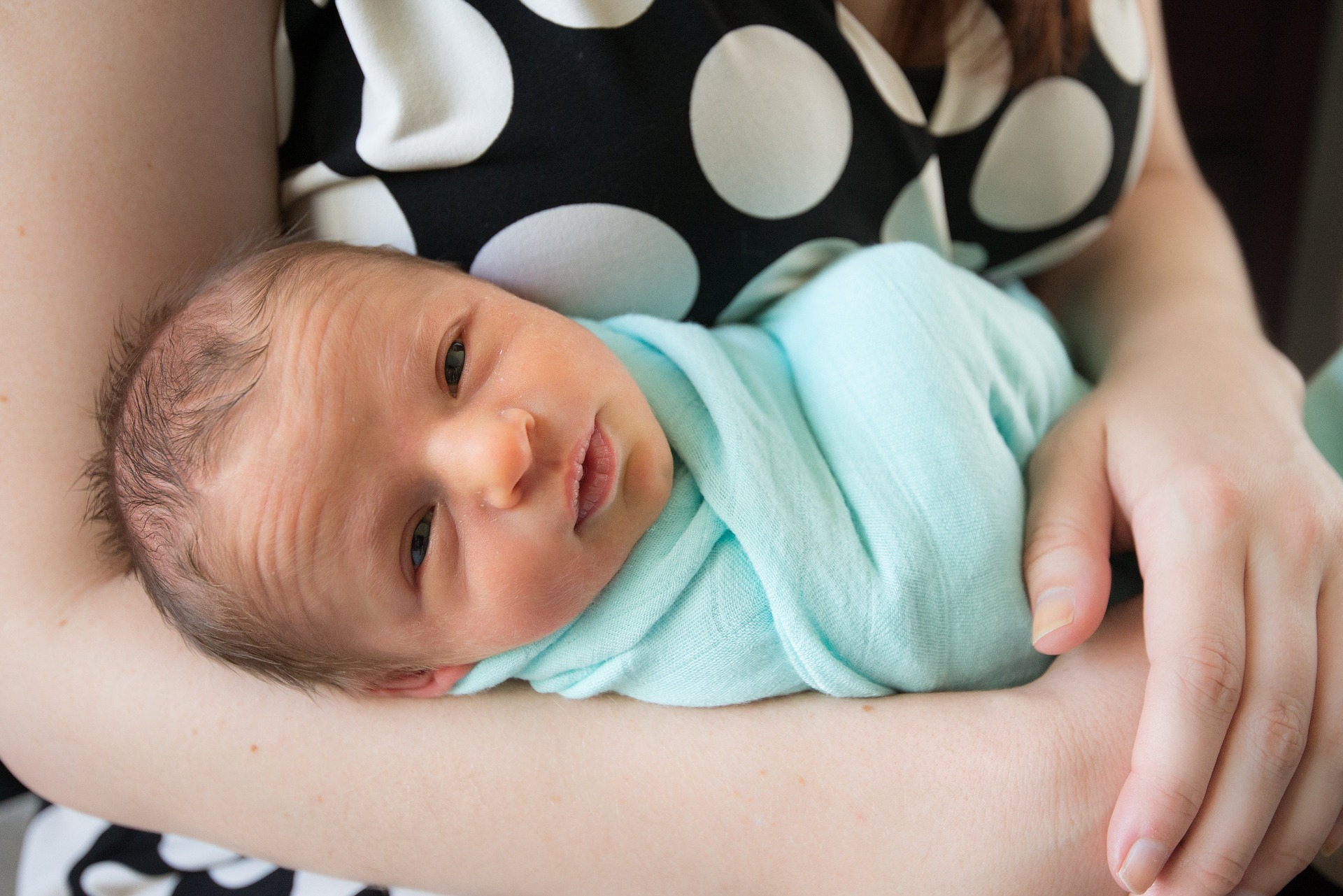 Maternity Services
What to Expect During Your Stay
Freeman Maternity Center physicians, nurse midwives, nurses and support staff are dedicated to providing compassionate care. Through the course of your delivery experience, your caregiver educates, assists and explains your care.
In case of emergency, Freeman Maternity Center requires IV access for all patients during labor.
Pitocin is administered through IV after placenta delivery to allow uterus contractions and to limit bleeding.
A baby monitor is used to watch baby's heart rate during labor. The mother may be intermittently monitored.
If the mother is a Group B streptococcus (GBS) carrier, she will receive antibiotics during labor.
Dedicated anesthesia staff will review pain management options. Your choice of anesthesia, or none at all, is supported by our staff.
Baby will receive a vitamin K injection and antibiotic ointment for the eyes by the nursery staff.
Mothers have the option to keep their babies with them in their room as much as they would like. They can also use the maternity center's newborn nursery.
Mothers have the option of delayed bathing, which is encouraged to regulate blood sugar and temperature, and to promote successful breastfeeding. Newborn baths may be given at the bedside in a Bathinet! Please ask your nurse if this is something you would like!
Freeman Maternity Center does not offer water births.
Maternity Center Visiting Hours
Birthing Center
Limit of two visitors at a time while in Labor and Delivery. Visitors may switch out at any time.
No children under 18 allowed in Labor and Delivery.
Postpartum:
Postpartum visiting hours: 7:00 am - 7:00 pm
Limit of 4 visitors at a time. Visitors may switch out at any time.
Spouse or designated loved one may visit anytime and stay overnight
We encourage you to think about your preferences for labor and delivery, and review them with your physician or midwife prior to delivery. (A plan is not required for delivery – it is just an option.) Keep in mind that having a plan does not guarantee your labor and delivery will go according to that plan. Changes may need to be made.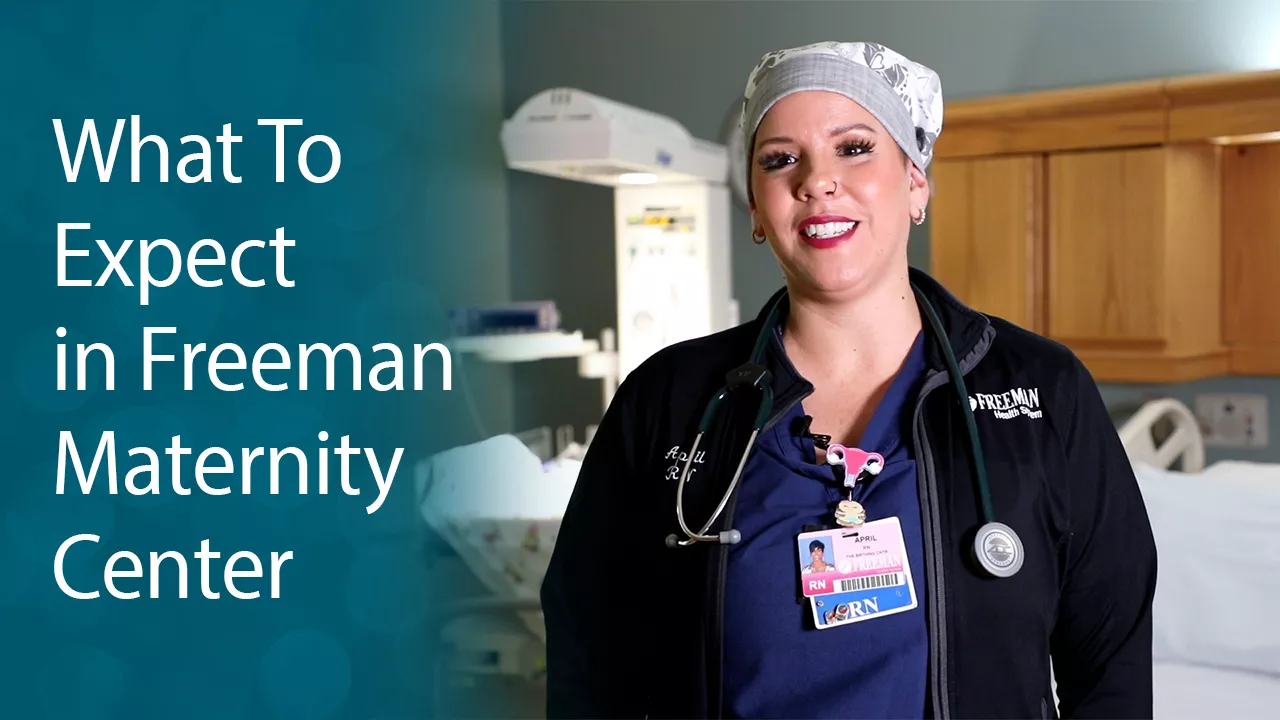 Helpful Resources
Freeman specially-trained lactation consultants provide a variety of inpatient and outpatient breastfeeding services to help new moms succeed with breastfeeding. All new mothers who have their babies at Freeman and are interested in breastfeeding receive a visit from our consultants to help with latching and positioning, assist with lifestyle changes to support ​breastfeeding, answer questions, address concerns and provide support and helpful resources. Moms who are experiencing issues with breastfeeding after discharge or those who didn't have their babies at Freeman can benefit from our free outpatient lactation services, which include assessing breastfeeding issues, lactation counseling and breastfeeding resources.
If you're experiencing difficulties with breastfeeding, please know you're not alone – issues are common and we're here to help! For more information, or to make an appointment, call 417.347.1067.
Hours
8:00 am - 8:30 pm Monday - Friday
8:00 am - 4:30 pm
The Golden Hour is a unique, once in a lifetime, bonding experience for mother and baby immediately after birth. This beneficial time should be uninterrupted unless the baby or mother requires medical attention.
Studies show that skin-to-skin contact in the first hour after delivery has many benefits to mother and baby.
Stabilizes baby's temperature, heart rate, breathing and blood sugar
Facilitates mother-baby bonding
Babies cry less
Promotes breastfeeding
Supports optimal brain development
Enjoy the closeness and bonding with your baby. Ask your family and friends to give you, your partner and your baby privacy during this time.
Mothers trust us to deliver, and Freeman enjoys the opportunity to announce babies delivered under our care. Pictured below is a sample of our baby announcements.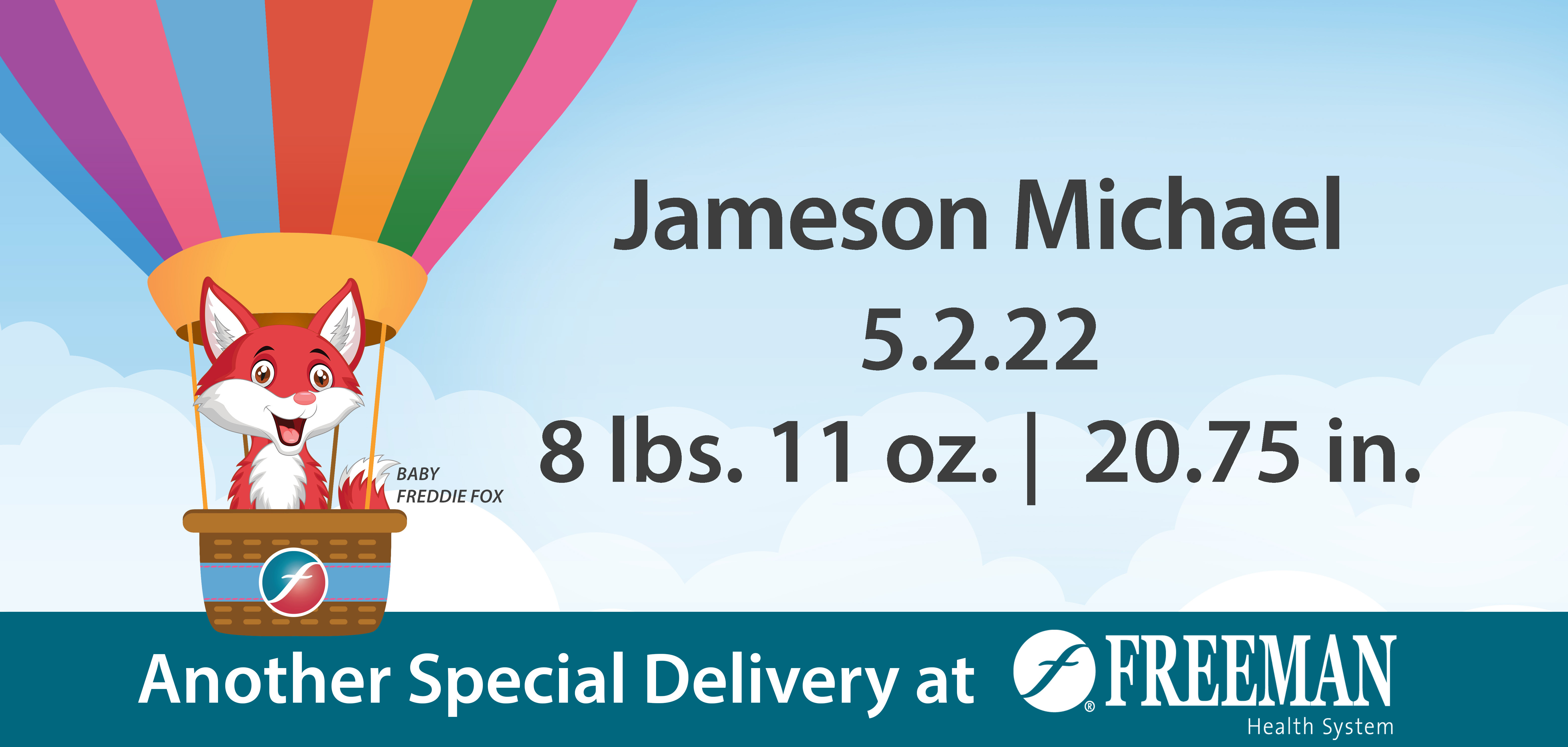 417.347.3369
Freeman Maternity Services is Located Inside Freeman Hospital West
Joplin, MO
Learn more