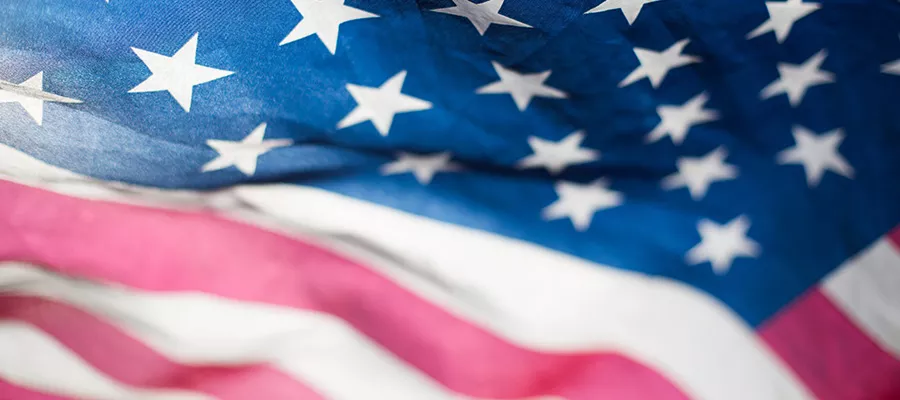 Services for Veterans
417.347.7989
Pairing Veterans with Veterans at Every Level of Care
Military service can be physically and emotionally traumatic, and the transition from military to civilian life is not always an easy one. Twenty-eight members of our experienced staff have received specialized training to address the unique challenges that military service members experience. We recognize the sacrifice that veterans and their families have made, and provide empathetic mental health services for a variety of concerns.
Veteran Integration Program (VIP)
Through the Veteran Integration Program (VIP), military liaisons provide a single point of contact for veterans. Our liaisons are veterans themselves, and they partner with you and your family to seamlessly connect you with programs and providers – both within Ozark Center and in the community at large – to meet your individual needs.
VIP services include
Counseling
Substance use treatment
Peer support
Case management
Medication management
Employment services
Help navigating housing assistance
Connecting with other veterans' resources in the community
VIP participants can also use Ozark Center's Crisis Intervention Services.
For more information about VIP, call 417.347.7989.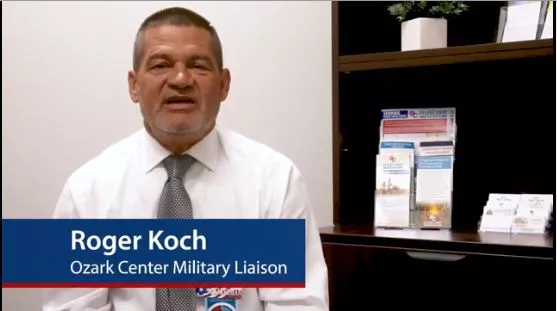 Roger Koch, Military Liaison
Our Support for Veterans in the Community
In 2017, the Missouri Division of Workforce Development presented Ozark Center with the Flag of Freedom award from for its efforts in hiring military veterans through the Show-Me Heroes program. Started in 2010, Show-Me Heroes is a statewide effort to expand employment opportunities for veterans, active service members and their spouses.
Ozark Center is proud to partner with organizations that assist veterans:
Compass Quest Veteran Services' mission is to end veteran suicides by providing resources and assistance to those who have served our country. These assistance programs and resources include Thin Red Line K9s, VetTogether, art therapy, writing therapy, veterans ministry, social events, VA healthcare and claims advocacy, community education and veteran and military talent recruiting. For more information on Compass Quest visit compassquest.org or call 417.438.4944.
George A. Spiva Center for the Arts is involved in outreach programs to many groups in the area, including veterans. Spiva Center for the Arts hosts a series called Vet Art that invites veterans to enjoy creative mediums such as collage art, clay, abstract painting, water colors and wood carving. Other programs designed for veterans include poetry reading sessions, contemporary art exhibits and panel discussions. More information on veterans services provided by Spiva can be found at spivaarts.org.
Charlie 22's mission is to provide outdoor activities, mostly hunts, to veterans with the goal of showing them there is hope, love and personal meaning in God's grace. Based in Webb City, Charlie 22 covers all costs associated with hunting for veterans, including travel, lodging, food, tags, guides, taxidermy and meat processing. You can learn more about Charlie 22 at charlie22outdoors.com.
Ozark Center is proud to continue its support of the Veterans Memorial at Neosho Memorial Park Cemetery. Located on Highway 59 between Neosho and Goodman, the memorial honors and remembers local veterans who served this great nation.