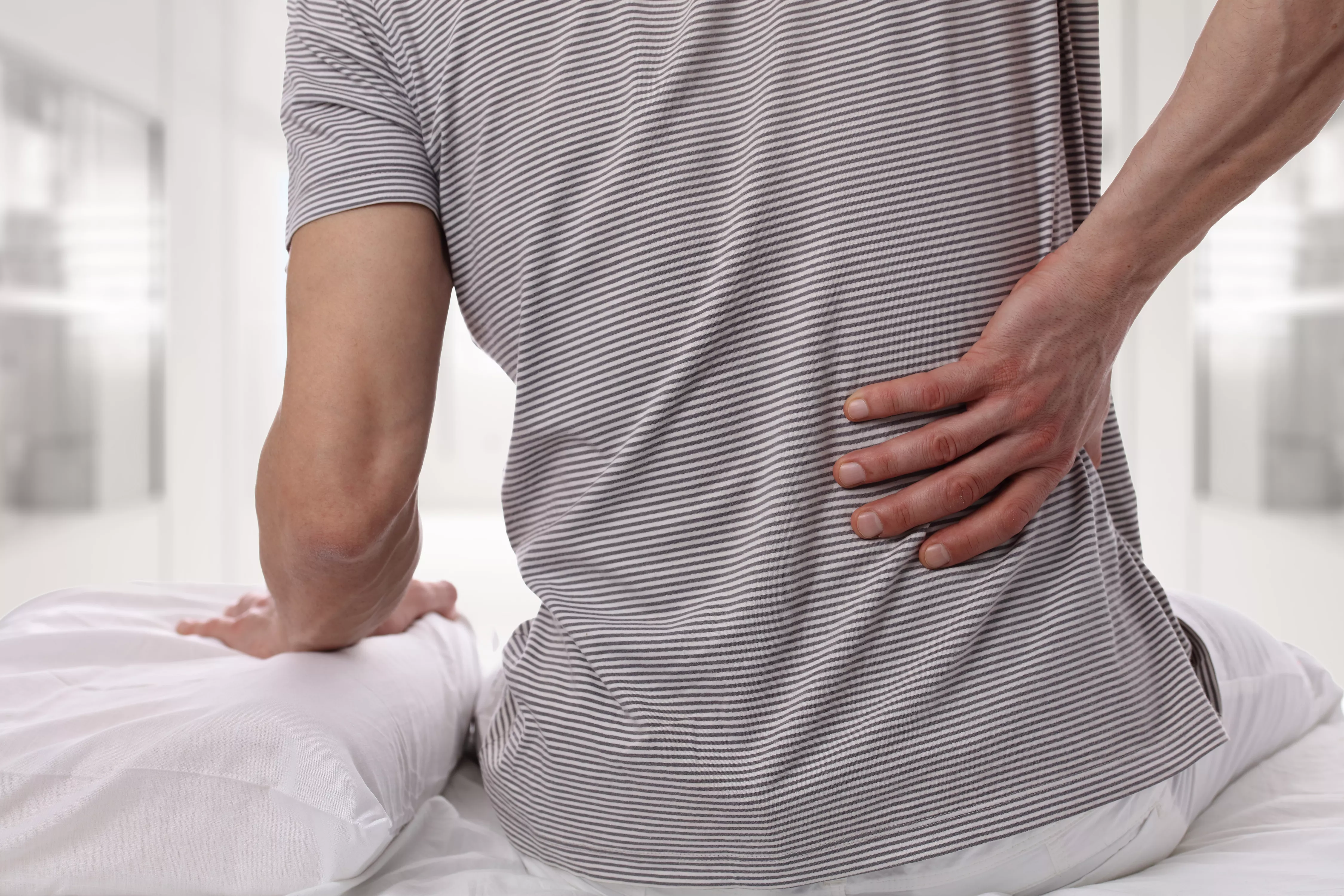 Diagnosing Your Pain
At Freeman Institute for Pain Management and Freeman Specialty Clinic of Pittsburg, we understand that managing your pain is important so you can get back to day-to-day life. Our team investigates the cause of your pain to find a suitable treatment. Your treatment plan may include a pain assessment, pain medication and other pain treatments. Sometimes, we recommend psychological support to help patients cope with chronic pain and stress.
We Treat all Types of Pain
Abdominal pain
Arthritis
Back pain
Cancer-related pain
Diabetes-related pain
Migraine headaches and neck pain associated with headaches
Muscle spasms
Neck pain
Nerve pain
Pain during recovery from a car accident
Pain following a surgery
Pelvic pain
Phantom limb pain
Shingles
We offer a variety of services, including:
Discogram
Epidural blood patch
Epidural steroid injections
Nerve blocks
Nucleoplasty/intradiscal electrothermal therapy
Radiofrequency nerve ablation
Spinal cord stimulators
Sympathetic blocks
Trigger point injections
Pain Management Procedures
Reactiv8 Neurostimulation System
Freeman Institute for Pain Management is the first and only in the area to offer the ReActiv8™ Neurostimulation System. ReActiv8 is only offered at selected centers of excellence.
ReActiv8 is an implantable medical device known as a neurostimulator, and is for people who have had back pain for more than six months and whose pain is impacting their quality of life despite treatments, such as medication and physical therapy. 
ReActiv8 is designed to address the cause of low back pain by activating the muscles that control stability of the low back. The primary goal is to allow people to get back to physical activity that has been limited by pain.
How Does Reactiv8 Work?
The ReActiv8 system is implanted in the low back during a minimally invasive procedure. Small electrodes are placed near the nerves that control the stabilizing muscles of the low back. In addition to relieving pain, the electrodes activate these critical muscles and cause them to regenerate and strengthen again on their own over time. 

After the device is implanted, patients control the frequency and strength of treatments by using a wireless remote. The implanted device can be removed in the future if desired; however, most people wish to continue the therapy and opt to keep the device long-term.
MILD® Procedure
Freeman Institute for Pain Management is the first and only within a 50-mile radius to offer the MILD® procedure, or minimally invasive lumbar decompression. MILD treats lumbar spinal stenosis (LSS), which is when the lower spinal canal narrows and compresses the spinal nerves. The compression on the nerves can cause pain or numbness when standing upright, walking or sleeping. There are several causes of LSS, including bulging discs, overgrowth of bone and thickening of ligament tissue. 
How MILD® Works
MILD is a minimally invasive outpatient procedure that does not require general anesthesia or implants. The physician makes a small incision (about the size of a baby aspirin) and uses an x-ray to guide a small port along the back to remove excess ligament tissue, which in turn restores space in the spinal canal. The procedure usually takes less than an hour and many patients return to normal activity within 24 hours.