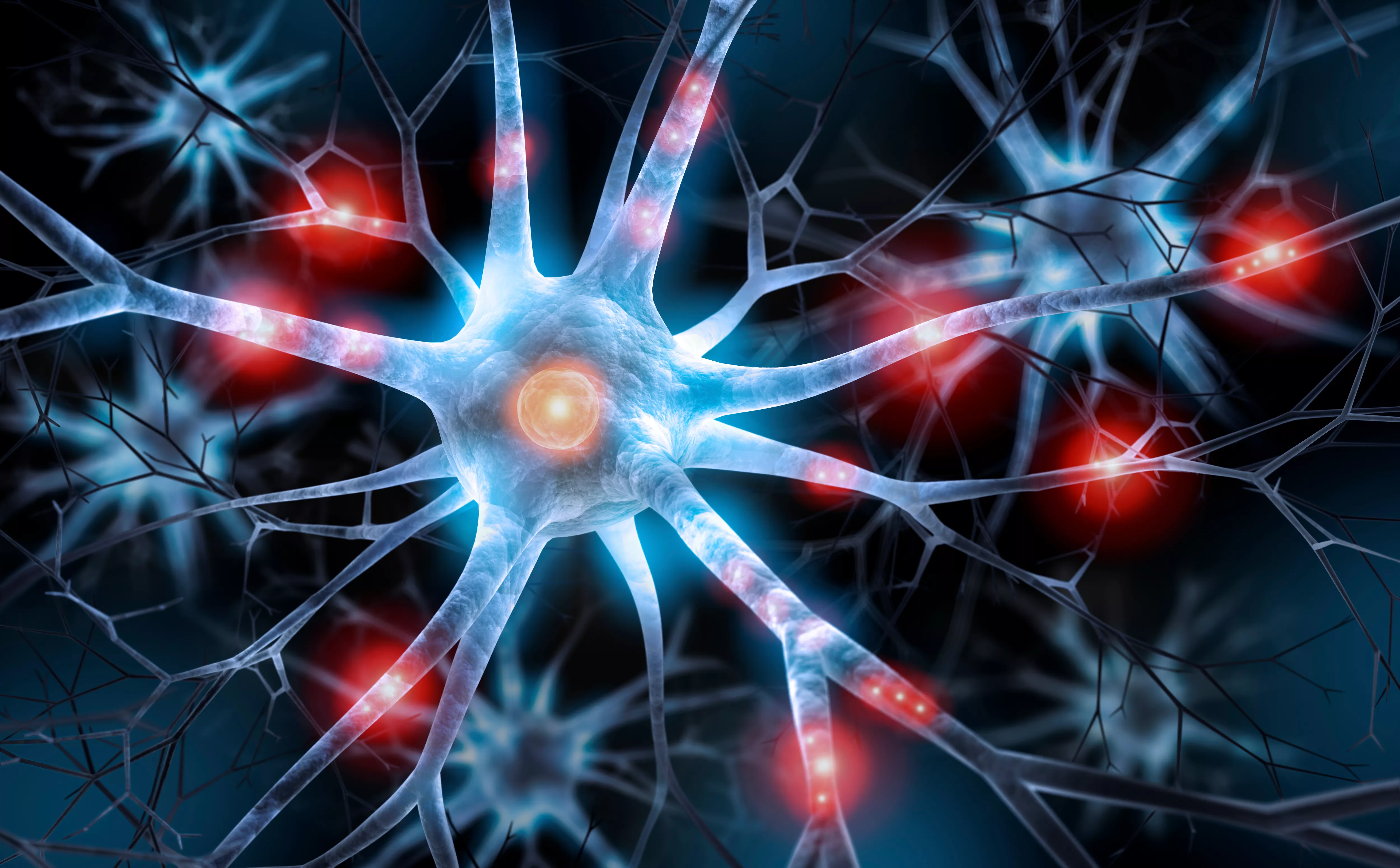 Neurology & Neurosurgery
NeuorSpine: 417.347.7200
Neurology: 417.347.7300
Top-of-the-Line, Comprehensive Care
Freeman NeuroSpine provides surgical and nonsurgical treatments for conditions ranging from back pain, work-related injuries and carpal tunnel syndrome to stroke and complex spinal diseases. Our expert, multidisciplinary team includes neurosurgeons, neurologists, rehabilitation specialists, surgical assistants, physical therapists, massage therapists and athletic trainers.
Services
Medicine for the management of spinal problems
Diagnostic studies using the latest radiology technology
Physical therapy
Pain management
Innovative surgical intervention
O-arm2® Imaging System 
Rehabilitation unit
Freeman NeuroSpine diagnoses and treats
Acute and chronic back pain
Ambulatory difficulties/ataxia
Brain or spinal tumors
Brain disorders and injuries
Carpal tunnel syndrome
Cervical herniated disk
Cervical myelopathy
Degenerative back conditions
Degenerative neck conditions
Dementia/memory loss
Dizziness/vertigo
Headaches/migraines
Insomnia
Lumbar herniated disk
Muscle weakness
Neuropathy
Radiculopathy
Seizures
Sleep apnea
Spinal cord injuries
Spinal deformity, stenosis or tumors
Spinal fractures due to osteoporosis
Spinal fractures due to trauma
Strokes
Work-related injuries
Diagnostics and Non-Surgical Treatment
Most patients with back pain and spinal problems do not require surgery.
Freeman NeuroSpine's neurologists and physiatrist are equipped to diagnose and provide care for these disorders with a wide variety of conservative treatments. Typical treatments include active and passive physical therapy, prescription medications, and interventional medicine such as joint and epidural steroids.
Freeman NeuroSpine also uses treatments like vagusnerve-stimulator implantation and botox injections. The vagus nerve stimulator, often described as a pacemaker for the brain, prevents seizures by sending small electrical impulses to the brain. Botox injections help reduce muscle spasms and are effective in other neuromuscular disorders.
Surgical Treatment
Surgery is necessary in a relatively small percentage of cases, but it may be recommended if back or neck pain is accompanied by nerve damage. If surgery is required, the team at Freeman NeuroSpine has the expertise and the technology to perform the necessary procedure.
Our dedicated surgical team utilizes the newest techniques including vertebroplasty, kyphoplasty, intraoperative evoked potential monitoring, computer-assisted spinal navigation, and minimally invasive spinal surgery.
Whether the surgical procedure involves laminectomy and laminotomy, fusion of vertebrae, intradiscal electrothermal therapy (IDET), or artificial lumbar disk replacement, Freeman NeduroSpine strives for the ultimate positive outcome in every case.
O-arm2 Imaging System
Freeman recently upgraded to the revolutionary O-arm2® Imaging System, and acquired a second O-arm2® Imaging System – one of the most advanced imaging devices available – for use in spinal, orthopaedic, and trauma surgeries. 
During spinal surgery, precision means everything. O-arm technology provides surgeons with clear, real-time, 3-D images of the back, neck and spine bones. Images are displayed on a large, digital flat screen, allowing the surgeon to see precisely where to place surgical instruments and implants while maneuvering around delicate spinal nerves and organs. This helps preserve healthy tissue and shorten the length of surgery. As a result, patients typically experience less invasive surgeries, faster recovery times and improved outcomes.
A fully portable device, O-arm enables the surgeon to check implant placement before leaving the operating room, minimizing the need for follow-up adjustment procedures. Its use may also reduce the need for additional imaging before, during and after surgery.
The O-arm delivers a 360-degree scan and 3-D images with exceptional resolution in about 30 seconds.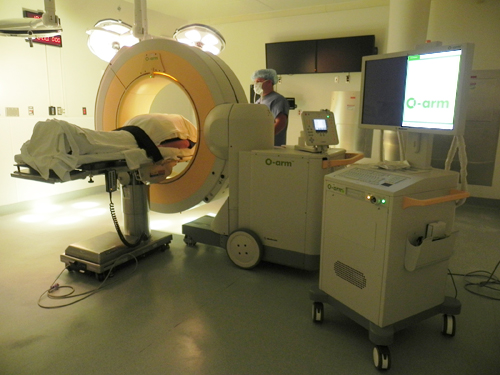 Migraines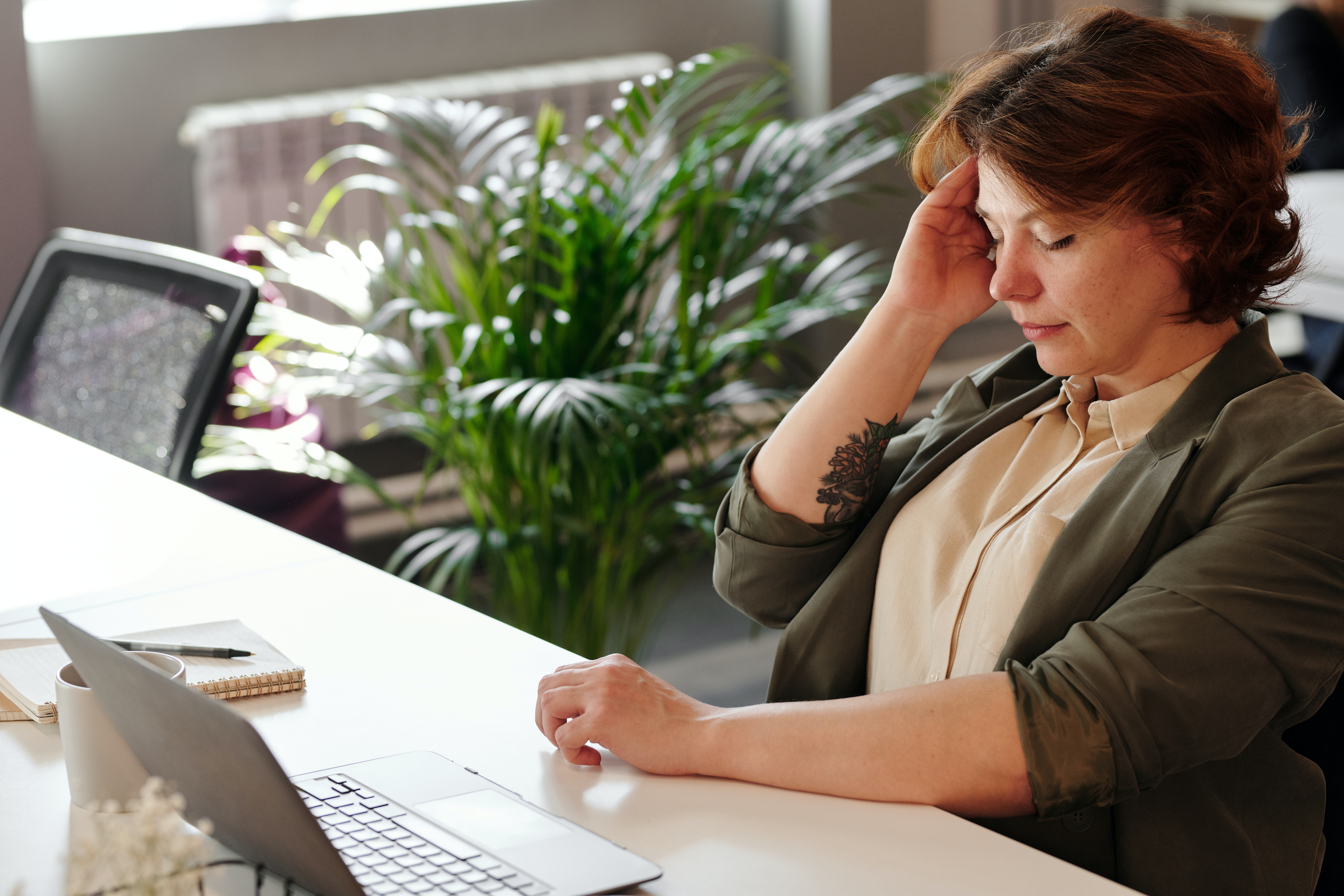 There are 39 million people in the United States who suffer from migraines.  Women (18%) and children (10%) are more likely than men (6%) to experience them.  Migraines are far more severe than an ordinary tension headache.  Many things can trigger a migraine, including food. Click here to learn more about migraine treatment at Freeman.
Spinal Care Services
Just for you – a specialized non-surgical spine treatment service is available for all patients in our Joplin office!  Why wait weeks to see a specialist?  This first and only comprehensive service of its kind offers patients:
Pain management options
Physical therapy
X-ray/CT/MRI imaging
Surgical assessment and referral for fast-tracking
Counseling
Rapid access appointments
Click here to learn more about Freeman's spinal care services.