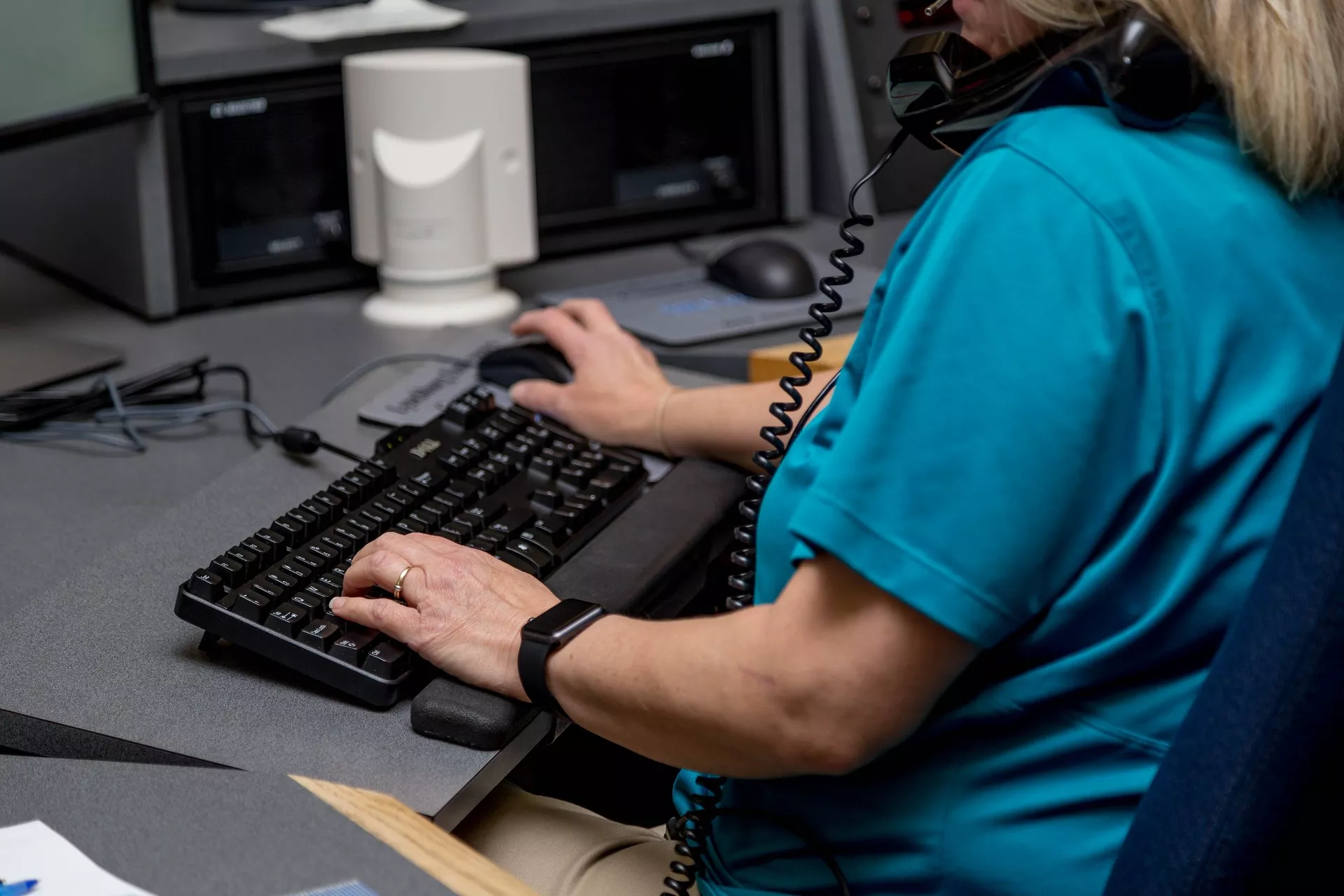 Billing and Insurance
417.347.6686
Helping you Take Care of Business
Freeman provides a number of business and financial services as a courtesy to patients. These include:
Verification of insurance coverage
Estimates on charges for procedures
Estimates on the patient portion of charges, as determined by the patient's insurance plan
Billing of primary and secondary insurance carriers
Answering questions from insurance carriers
Providing itemized bills to patients, when requested
Financial assistance for qualifying patients 
Payment plans
Patients who would like price quotes or to learn more about hospital charges should contact Freeman Patient Accounts at 417.347.6686.
Freeman Health System Financial Assistance Policy
Freeman provides quality care to all who need it, 24 hours a day, 7 days a week, 365 days a year. If you do not have health insurance or worry that you may not be able to pay for part or all of your care, we may be able to help. Freeman provides financial assistance to patients based on income and financial needs. 
Download the Freeman Health System Financial Assistance Policy
Federal and state laws require all hospitals to seek payment for care provided. This means unpaid bills can ultimately be turned over to a collection agency, which can affect credit status. Therefore, it is important to contact Patient Accounts if you think you may experience a problem paying your bill.
We treat all questions and personal information with confidentiality and courtesy.
Providers Covered Under Financial Assistance Policy (PDF)
Payment options
The following options apply only to the charges on your hospital bill. For physician bills, please contact the physician's office regarding payment options.
Credit cards: Freeman accepts Visa, MasterCard, Discover and American Express
Freeman Financial Assistance Program: Following denial of any available government program, applicants may qualify for the Freeman Financial Assistance Program. Approval is based on gross income compared to federal poverty guidelines. To see if you qualify, ask your financial counselor, account representative, or cashier for an application.
Payment plan: Freeman offers a payment plan that can be established prior to service, at the time of your service, or after receiving service. Please discuss payment options during your admission process, or contact Patient Accounts for assistance after services have been rendered to establish your payment plan. 
Self-pay discount: For patients without insurance, Freeman offers a 40% self-pay discount. This discount may not apply to elective procedures.
To learn more about or apply for any of these payment options, call us, visit the Freeman Patient Accounts office or visit the Admissions desk at Freeman West, Freeman East or Freeman Neosho.
Get help with your bill
For help with your bill before or during your visit, contact a financial counselor, 8:00 am – 4:30 pm Monday – Friday at 417.347.4136.
Questions? Don't hesitate to call or visit to find out how we can help. In addition, you can read the answers to frequently asked questions.
Freeman is committed to helping you understand your healthcare payment options. To help with enrollment in a variety of assistance programs, we have created a certified and highly-trained outreach team. Click here to learn more about Freeman Eligibility Partners.
Provider-Based Billing Frequently Asked Questions
Provider-based outpatient status is a Centers for Medicare and Medicaid Services (CMS) designation. Simply put, it means a physician office is part of a system that includes hospitals and outpatient clinics. Clinics located miles away from the main hospital campus may still be considered part of the hospital.
For those with governmental health plans like Medicare and Medicaid, provider-based status means that Freeman is required to split the visit charges into separate line items – one for physician and one for facility fees. The facility portion of a charge is processed under the patient's hospital benefits, and the physician portion of the charge is processed under the patient's physician benefits.
For clinics that are not provider-based, the facility and physician components of a charge are combined and billed under the physician benefit section of the health insurance plan.
In a provider-based outpatient clinic, Medicare and Medicaid patients will see separate charges for the facility and physician services they receive. These charges will be combined on one statement as separate line items.
Adult Medicaid patients may be required to pay a copayment for both the facility and physician portions of their visit.
For patients covered by traditional Medicare, both the facility and physician services are subject to coinsurance. However, Medicare patients who carry supplemental insurance may not see a change in their out-of-pocket costs.
Coinsurance and deductibles are typically picked up by supplemental and secondary insurance plans. Medicare patients with supplemental or secondary plans should not see any difference in their out-of-pocket responsibility. However, we recommend you verify your benefit coverage with your insurance company.
Private insurance companies and Medicare Advantage Plans are not required to follow the same provider-based billing rules required by traditional Medicare and Medicaid. For patients with private insurance, the facility component of the office visit is billed as part of the physician bill and will be processed by the insurance company under the patient's physician benefits.
Please ask your insurance company if the services you are seeking are covered under your benefit plan and how they will be processed so you can determine your financial responsibility. Please note that provider-based billing does not change the services that your insurance covers.
Freeman physician billing staff would be happy to help with questions. Please feel free to call 417.347.8400 or 800.626.3972. You may also visit us at Freeman Business Center, 3220 McClelland Boulevard, Joplin, Missouri.
As a participating Medicare provider, we are required to screen Medicare patients using the MSP questionnaire. At each visit, you will be asked the MSP questions. These questions help us determine if Medicare or another payer should process your insurance claim as primary.
We have a number of options for those struggling to pay medical bills, including payment plans and a financial assistance program. To learn more, please call 417.347.8400 or 800.626.3972.
Billing Frequently Asked Questions
Freeman Patient Accounts
417.347.6686
888.707.4500 (toll free)
8 am-4:30 pm Monday-Friday
Office address:
Freeman Business Center (use front door)
3220 McClelland Boulevard
Joplin, MO 64804
Get help with your bill
Get information on federal and state financial assistance programs
For help with your bill before or during your visit: Contact a financial counselor, 8 am-4:30 pm Monday-Friday.

Joplin (Choose number according to the first letter of the patient's last name.)
Neosho

For help with your account following your visit:
What is pricing transparency? 
Price transparency is a term used in healthcare and by Centers for Medicare and Medicaid (CMS) as a rule that requires hospitals to provide prices for standard charges that are in the hospitals charge description master (CDM). This rule requires hospitals to make prices available to their consumers so they can make more informed healthcare decisions.  The information found on our published CDM should not be used to accurately estimate or determine your out of pocket patient responsibilities. For an individual estimate please contact our admissions team at 417.347.3543 or by emailing: _ADMPRECERT@freemanhealth.com. Freeman Health System (Freeman) understands that quality of healthcare includes decisions on healthcare cost. To assist consumers in managing their financial health, we offer free and individualized estimates based on your health insurance and benefits. Click here to learn more about price transparency.
Freeman Joplin Price Transparency
Patient Estimates
You can obtain an estimate of your healthcare costs directly from your health insurance. Please find the link below for our most commonly utilized health plans to obtain an estimate today.
CMS Medicare Procedure Price Look-Up Tool
If you have any difficulty with obtaining an estimate directly from your health plan or you have a health plan not listed above, you can contact Freeman for an estimate at 417.347.3543, 417.347.6686 or toll free at 888.707.4500.
No Surprises Act
Freeman Health System is committed to our patients' billing rights. We comply with all state and federal regulations, including the No Surprises Act. Visit cms.gov to learn more.
No Surprise Billing Disclosure Notice