Pulmonology (Lung) Care
417.347.8315
Breathe More Easily
When you have a condition that makes it hard to breathe, every breath is precious. Rest assured – Freeman pulmonology/critical care physicians, experts in illnesses affecting the lungs and respiration, can help you understand and manage your condition. We provide a continuum of quality care by collaborating with colleagues in primary care, and other specialties as needed, such as cardiothoracic surgery, cardiology, radiology, pathology, hematology, occupational medicine, oncology, infectious diseases and rheumatology.
We diagnose and treat a variety of conditions including:
Shortness of breath
Chronic cough
Chronic obstructive pulmonary disease (COPD)
Pulmonary hypertension
Abnormal chest x-rays and CT scans
Asthma
Bronchitis
Lung nodules
Complicated lung infections
Emphysema
Interstitial lung disease
Lung cancer
Pulmonary embolism
Occupational lung disease
Pneumonia
Alpha-1 antitrypsin deficiency
Pulmonary fibrosis
Respiratory failure (acute and chronic)
Sarcoidosis
Tuberculosis
Services Offered Include:
Pulmonary function testing
Alpha-1 antitrypsin deficiency
Alpha-1 antitrypsin deficiency
Smoking cessation counseling
Bronchoscopy and endobronchial ultrasound
Home ventilator management
Pulmonary rehabilitation referrals
Freeman Health
Lung Institute
Freeman Lung Institute features best-in-class pulmonary function testing (PFT), which is painless and offers immediate results and instant treatment right in the physician's offices. The clinic, the first and only in the area, gives patients access to screening, diagnosis, treatment and support of life-threatening lung diseases in one convenient location.

Freeman Lung Institute provides comprehensive care for a wide range of pulmonary conditions including:
- Lung cancer
- Chronic Obstructive Pulmonary Disease (COPD)
- Emphysema
- Asthma
- Pulmonary hypertension
See Location Details
LUNG CARE SERVICE
Spiration Valve System
Freeman is the first and only health system in the area to offer the Spiration Valve System (SVS), which can help alleviate your emphysema symptoms. This safe and effective minimally invasive treatment option is proven to improve lung function, reduce shortness of breath and restore quality of life in those suffering from severe emphysema.
How it works
Air breathed in is redirected away from the diseased part of the lung to the healthier parts. Air and fluids trapped in the diseased part of the lung can then escape. Surgery is not required to place the valve in the airways because the doctor uses a bronchoscope to place the spiration valve. Valves are placed inside the airways using a catheter. The valve then expands and contracts with breathing. More information on SVS can be found at svs.olympusamerica.com.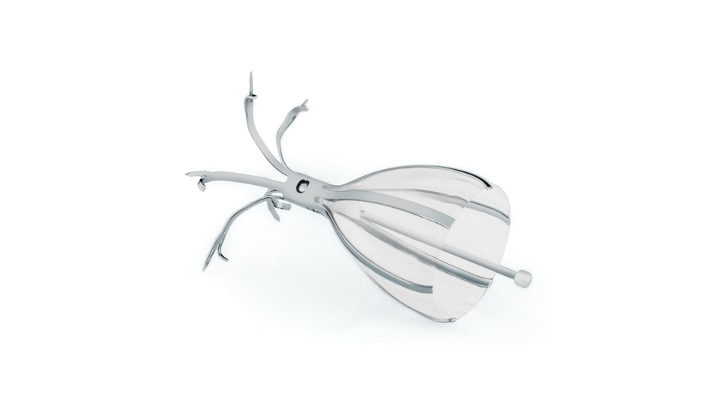 LUNG CARE SERVICE
MONARCH®
Freeman now offers MONARCH®!
Using the bronchoscope and sheath telescoping design, MONARCH provides stability and control as a skilled pulmonologist navigates tortuous airways. Each component of the bronchoscope can be independently articulated, advanced, retracted and positionally locked, enabling physicians greater control and maneuverability deep in the lung, where most small nodules are found. This means doctors can detect and biopsy nodules and confirm lung cancer earlier, which results in more effective treatment.
MONARCH® reinvents the concept of the bronchoscope using robotics and a novel telescoping design, enabling it to reach deeper into the lung than conventional methods.
Freeman is the first and only hospital in Missouri, Southeast Kansas and Northeast Oklahoma to use the MONARCH® platform by Auris. The MONARCH® platform integrates the latest advancements in robotics, software, data science and endoscopy. It helps our pulmonologists find lung nodules earlier through the least invasive approach.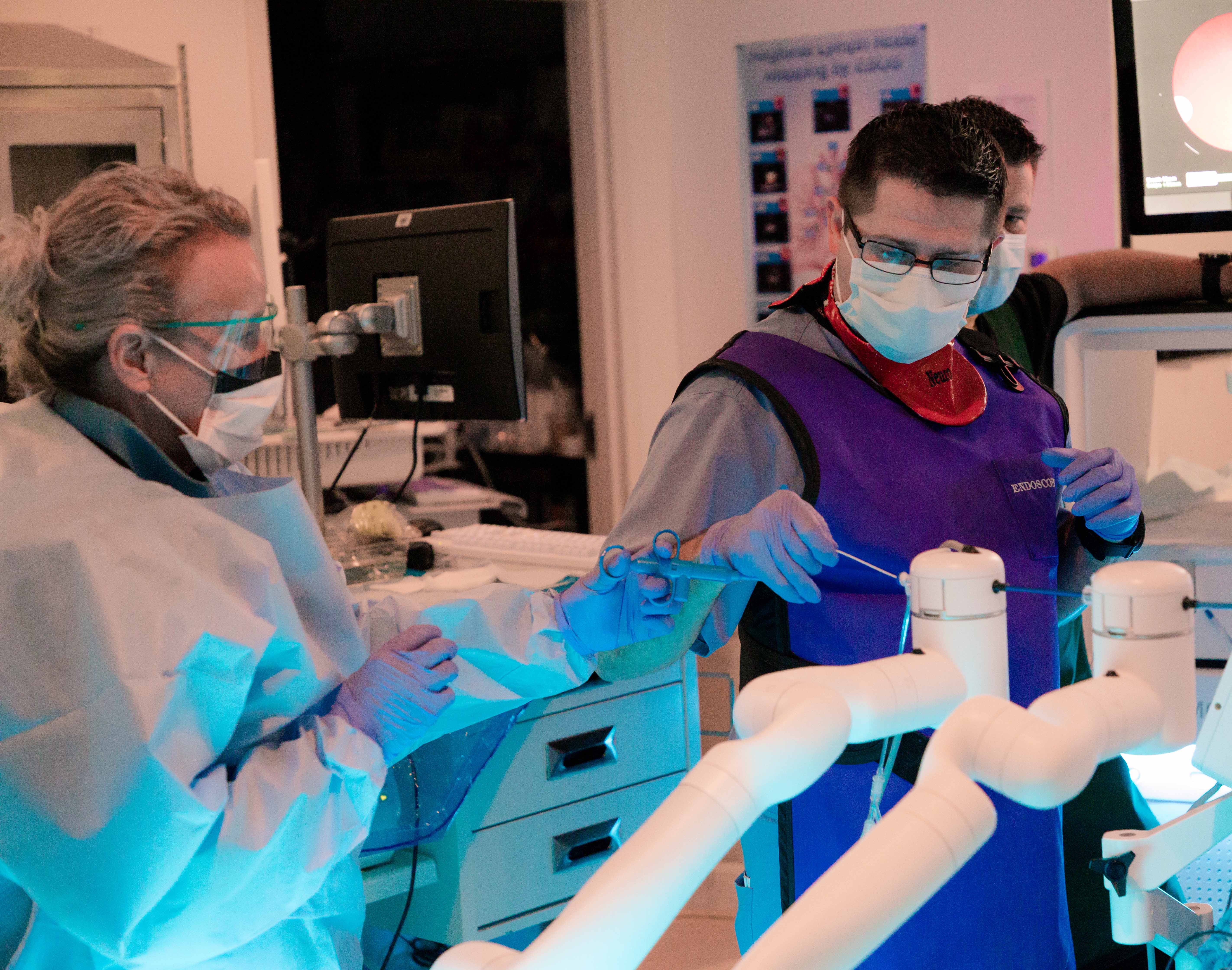 Lung Care Service
Pulmonary Function Testing (PFT)
What is PFT?
PFT is a non-invasive, painless test demonstrating how well the lungs are working.
PFT measures lung volume, capacity, rates of flow and gas exchange.
Testing is completed by a plethysmograph where patients sit or stand in an air-tight box, which looks similar to a small telephone booth.
Not only does PFT save patient time, peace of mind and money, but PFT also provides immediate results and instant treatment, if needed.
Who benefits from PFT? 
While testing can be completed during a routine physical, most of the time it is for patients with a lung condition. PFT assists healthcare providers to determine diagnoses, such as:
Allergies
Respiratory infections
Chronic lung conditions, such as asthma, bronchiectasis, emphysema or chronic bronchitis

Asbestosis
Sarcoidosis
Restrictive Airway problems from scoliosis, tumors, inflammations or scarring of the chest wall
Meet our Lung Care Specialists