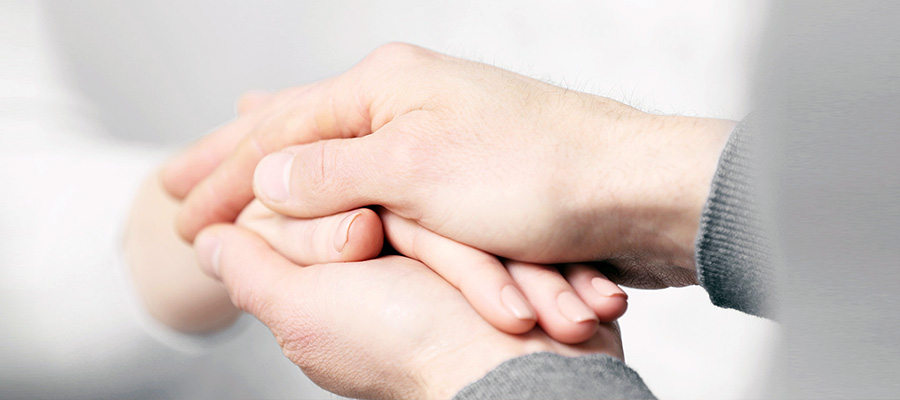 Crisis Services
Call 417.347.7720 or 800.247.0661 to speak to a mental health professional now.
Ozark Center Crisis Intervention Services offers 24/7 support to people of all ages and backgrounds who are experiencing a personal, emotional or mental health crisis. Individuals can receive private, caring assessments and evaluations through:
Brief phone consultation or counseling
Messaging service
Face-to-face intervention
Translation and TTY/TDD services are available. For messaging service, text REGISTER to 720-7-TXTOZK (720.789.8695).
Ozark Center Crisis Services include:
24-hour help line, brief phone counseling, education, information and referrals
24-hour messaging service available via text message or web interface
Face-to-face mobile response team assessment and evaluation
When you call our crisis services help line, you will always speak with a trained, compassionate and nonjudgmental mental health professional. Our crisis counselors strive to help you gain immediate emotional relief, discover new life skills and develop solutions.
When should you call the crisis line?
A friend or family member talks about death, dying or suicide
You experience:

Suicidal thoughts
Self-destructive behavior
Family or relationship problems
Child and adolescent parenting problems
Chemical dependency or substance use issues
Domestic situations involving violence or threats of violence to others
Shelter or housing needs
Acute psychiatric crises, including severe, prolonged depression, anxiety or panic attacks; psychosis; hallucinations; paranoia; mania; sleeplessness; mood swings; rage or eating disorders

For short-term counseling needs
For information about prevention, resources or referrals for behavioral health services in our area
Access Crisis Intervention
Anyone is welcome to call the Ozark Center Crisis line, but if you live outside our service area and would prefer someone local, other agencies throughout Missouri provide similar services. You can see their names and crisis line phone numbers here.