About Us
Welcome to Freeman Health System
Locally owned, not-for-profit and nationally recognized, Freeman Health System includes Freeman Hospital West, Freeman Hospital East, Freeman Neosho Hospital and Ozark Center – the area's largest provider of behavioral health services – as well as two urgent care clinics, dozens of physician clinics in three states and a variety of specialty services.
In 2022, Freeman earned more than 90 individual awards for medical excellence and patient safety from CareChex®, a quality rating system that helps consumers evaluate healthcare providers. U.S. News & World Report ranked Freeman No 1 in Southwest Missouri.
With more than 350 physicians on staff representing more than 90 specialties, Freeman provides cancer care, heart and vascular care, neurology and neurosurgery, orthopaedics, children's services and women's services. Additionally, Freeman is the only Children's Miracle Network Hospital in a 70-mile radius.
We're Here for You
Not-For-Profit
As the only locally owned, not-for-profit health system in the area, Freeman focuses on meeting the health and wellness needs of those we serve as well as the needs of future generations. Our caregivers, leadership and board of directors play an active role in identifying the health needs of the region.
Freeman Health System
Our Mission
Our mission is to improve the health of the communities we serve through contemporary, innovative, quality healthcare solutions.
EXECUTIVE TEAM
Meet the Freeman Leadership Team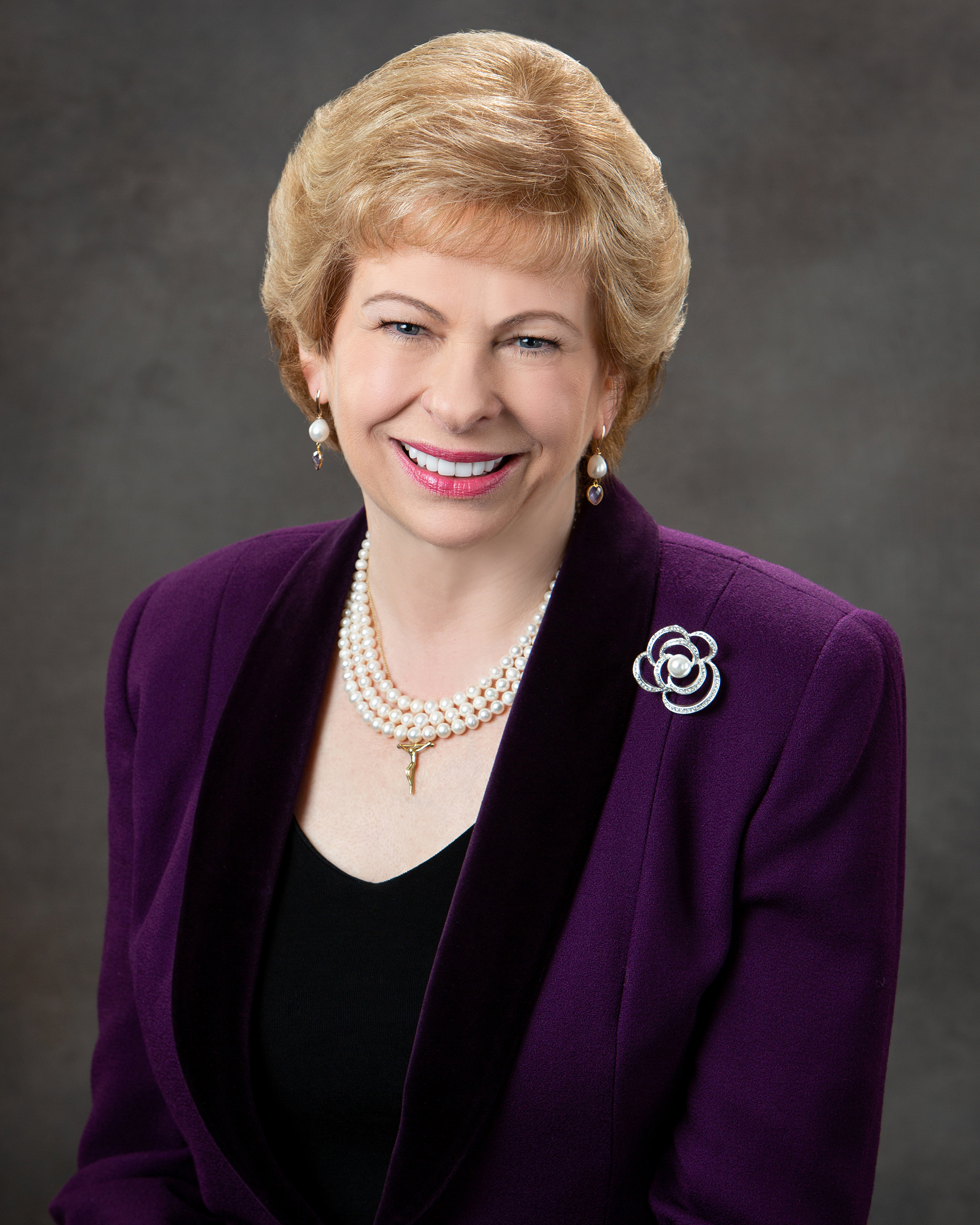 Paula Baker
President and Chief Executive Officer
Paula Baker is President and Chief Executive Officer of Freeman Health System, providing vision and direction for the three-hospital, 460-bed health system headquartered in Joplin, Missouri. Paula previously served as Chief Executive Officer of Ozark Center, Freeman's behavioral health division, where she was the guiding force behind the development of Bill & Virginia Leffen Center for Autism. She continues to provide executive leadership for the autism program.
Honors include the Missouri Hospital Association Visionary Leadership Award; Joplin Citizen of the Year; Pittsburg State University Outstanding Alumni; Pittsburg State University Meritorious Achievement Award; Making a Difference to Women Award; 2008 Women of Distinction; Hero in Healthcare Award; Ten Most Influential Women; recognition by the Missouri House of Representatives for distinguished leadership in behavioral healthcare and designated as 2014 PAC Champion for Missouri Hospital Association Southwest District. Most recently, she received the Grassroots Champion Award from the American Hospital Association. 
Additionally, Paula was appointed to the Task Force for Examining Statewide Medicaid Delivery Models, the American Hospital Association Regional Policy Board and the Missouri Commission on Autism Spectrum Disorders. She serves on the Pittsburg State University Foundation Board of Trustees and on the boards of Ronald McDonald House Charities of the Four States, Arvest Bank, Connect-2-Culture, Joplin Regional Prosperity Initiative Advisory Council, Landmark Hospital – Joplin, Missouri Hospital Association, Healthcare Services Group, Vizient Mid-America and Mid-America Service Solutions, LLC.
Paula holds a bachelor's degree in secondary education and a master's in clinical psychology from Pittsburg State University.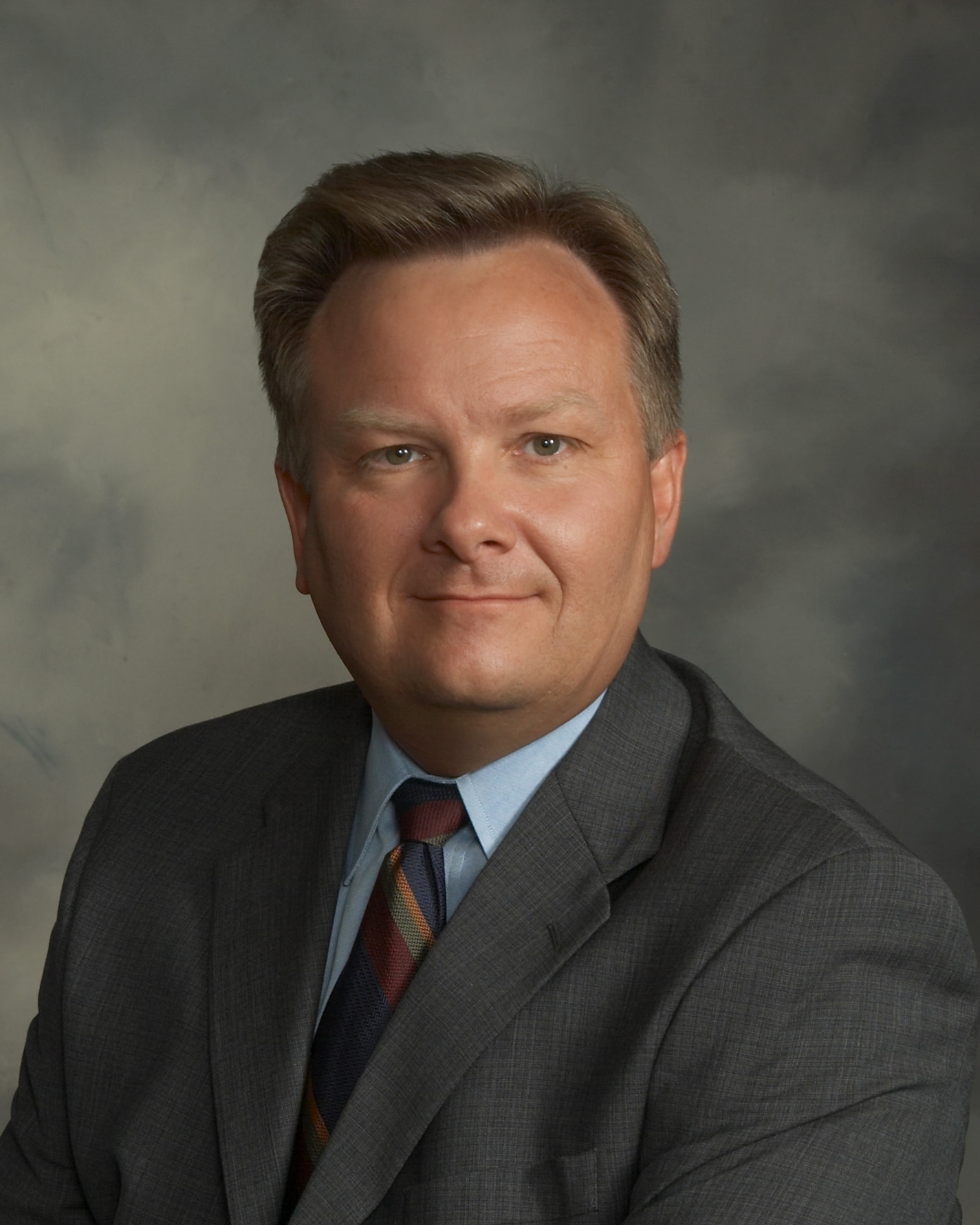 Steve Graddy
Chief Financial Officer
Steve Graddy joined Freeman in 1988 and has served in various progressive capacities including Controller, Vice President of Finance, and, since 2002, Chief Financial Officer.
He serves on the boards of Joplin Metro Emergency Transportation System, George A. Spiva Center for the Arts, Wildcat Glades Conservation & Audubon Center, United Way of Southwest Missouri & Southeast Kansas and Joplin Humane Society. He previously served on the Access Family Care Community Health Center Board, Joplin Area Chamber of Commerce Board, the Joplin Public Schools Board of Education and the City of Joplin Sales Tax Oversight Committee.
Mr. Graddy graduated from Southeast Missouri State University with a bachelor of science in business administration with an emphasis in accounting.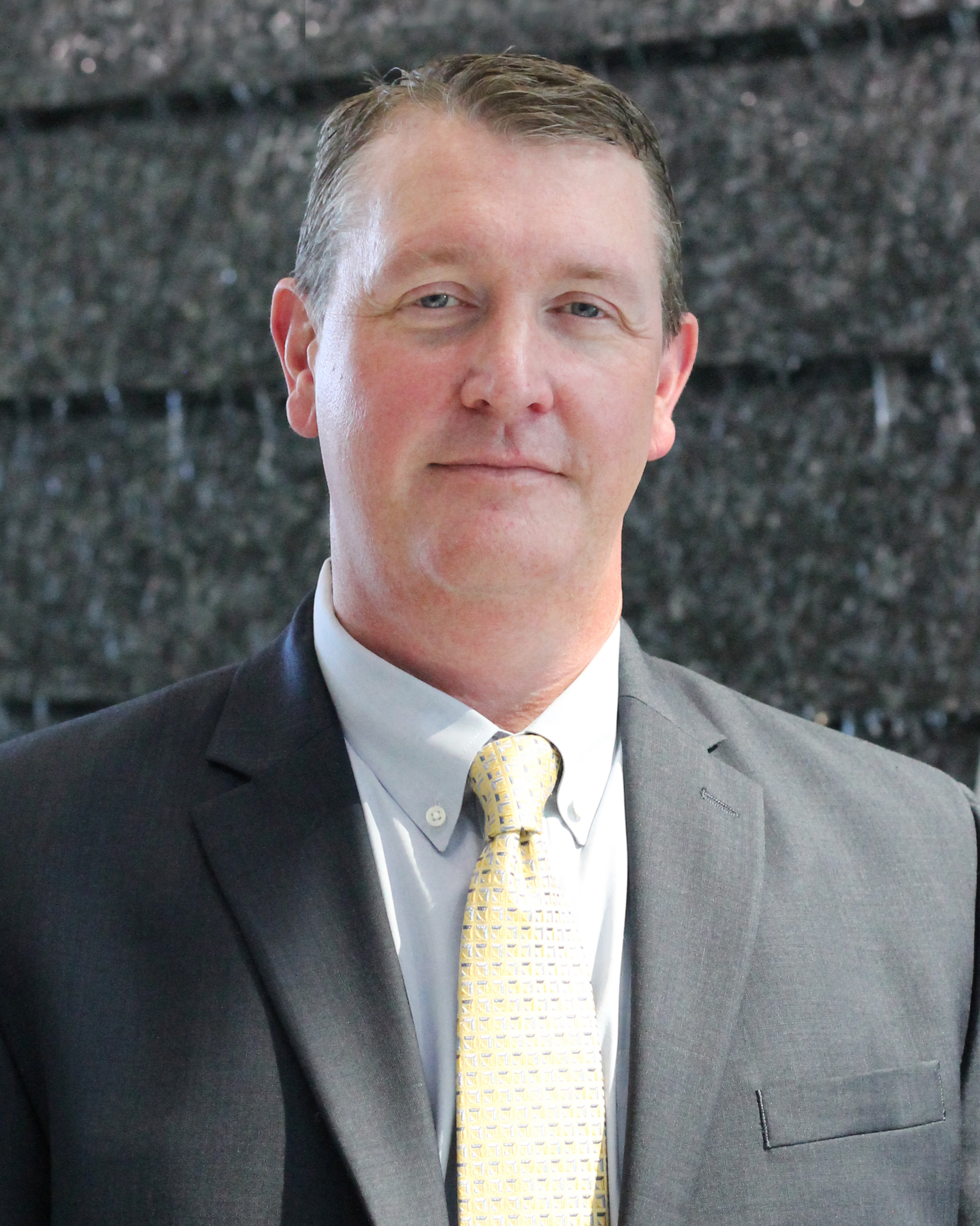 Jeff Thompson, PharmD
Chief Clinical Officer

 
Jeff Thompson has worked with Freeman since 1997. Before becoming Freeman Chief Clinical Officer in 2021, Thompson served as Freeman Vice President of Pharmacy services. Other roles Thompson has held at Freeman include critical care pharmacy specialist and clinical pharmacy coordinator. Along with his other responsibilities as Chief Clinical Officer, Jeff will maintain oversight of the pharmacy department.
Jeff received a Bachelor of Science in Pharmacy from the University of Louisiana Monroe and a Doctor of Pharmacy (PharmD) from the University of Arkansas for Medical Sciences. He is a member of the American Society of Health Systems Pharmacists and the Missouri Society of Health System Pharmacists.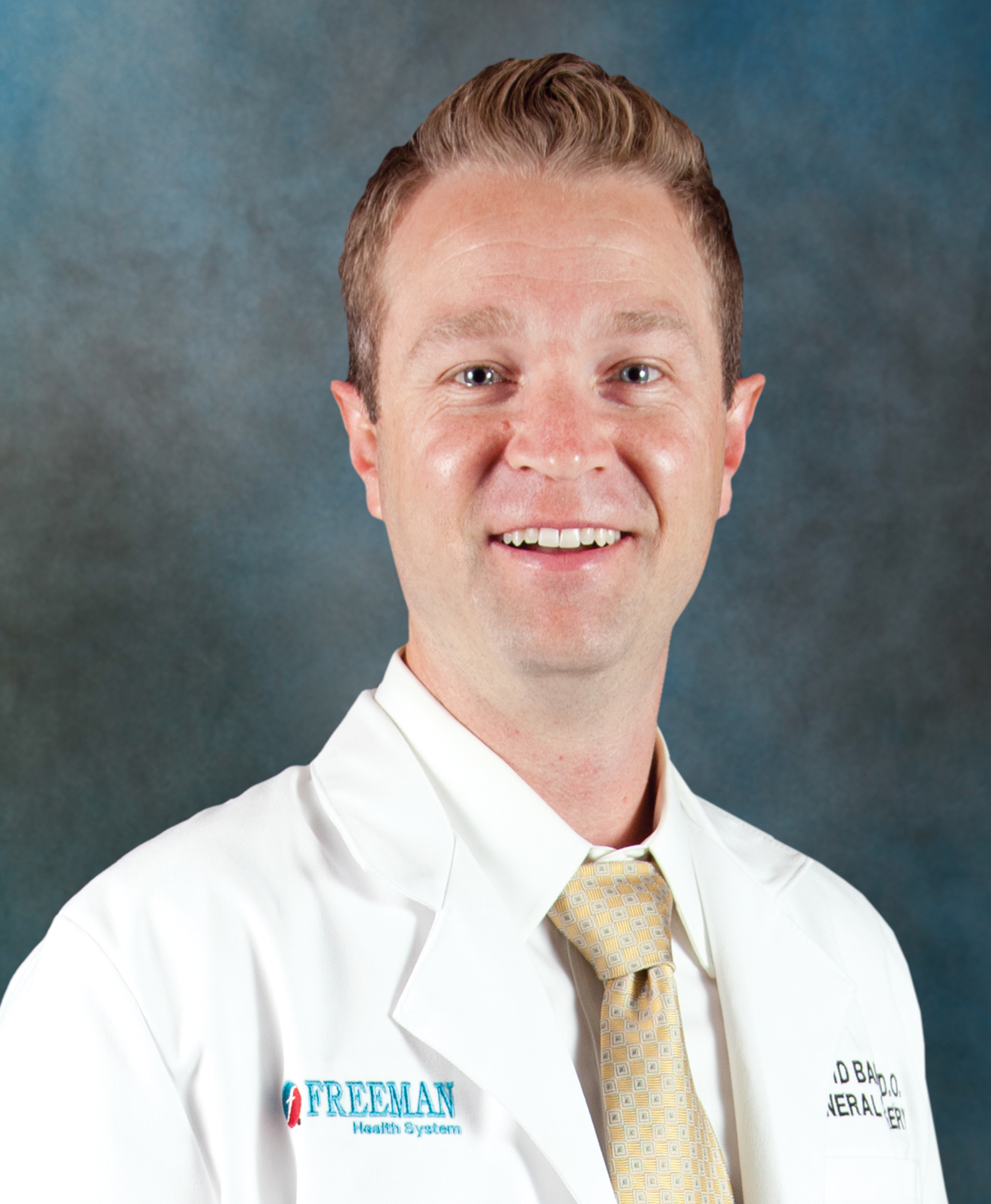 David L. Baker, DO
Chief Medical Officer
David Baker, DO, joined Freeman in 2009 as a surgeon and worked with Freeman General and Vascular Surgical Group. Dr. Baker previously served as President of Freeman Medical Staff and became the Chief Medical Officer in 2021.
Dr. Baker received his medical degree from Kansas City University of Medicine and Biosciences in Kansas City, Missouri. He completed his internship at Freeman and residency at Doctors Hospital in Columbus, Ohio. Dr. Baker is board certified by the American Osteopathic Board of Surgery.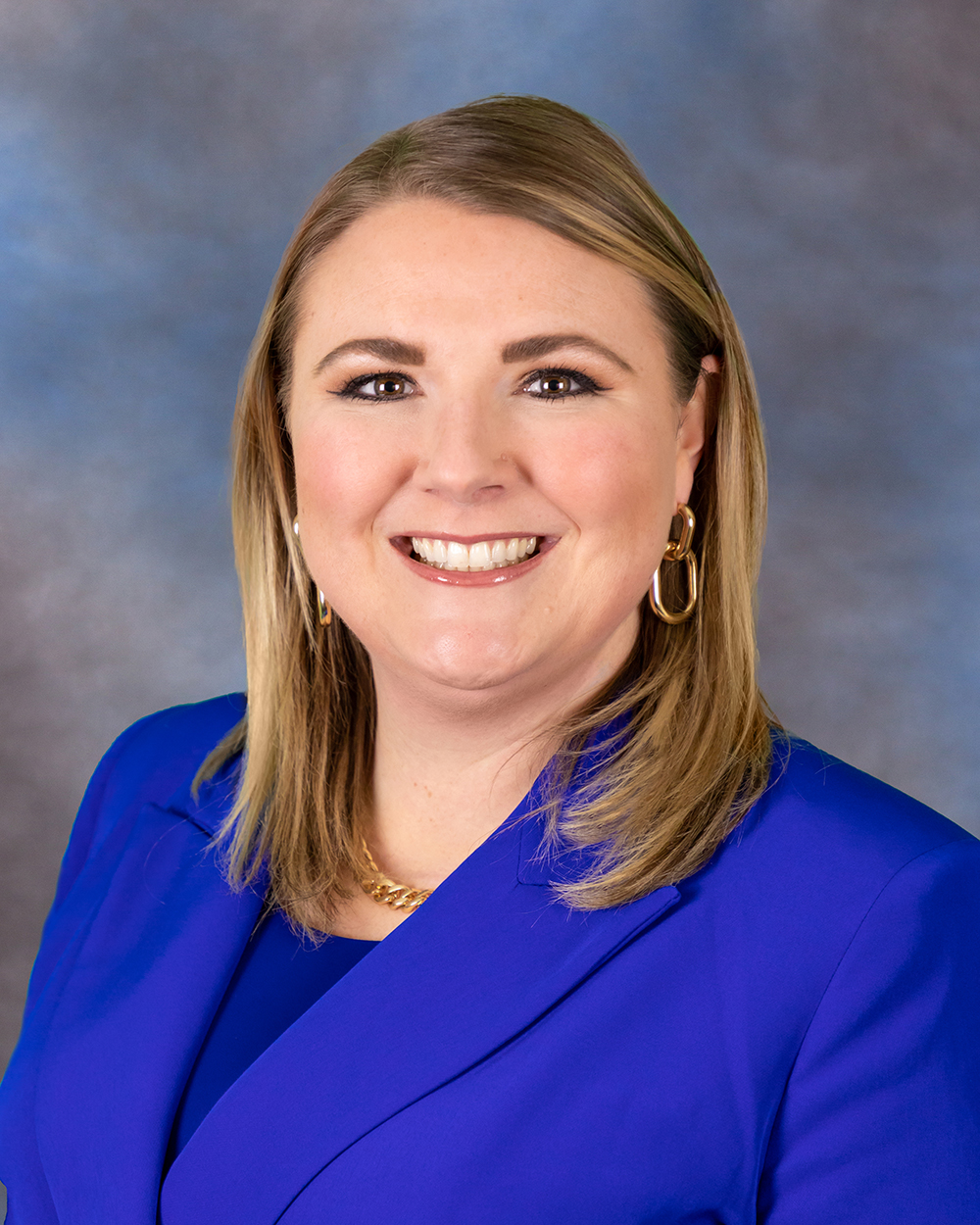 Jeanee' Kennedy
Chief Nursing Officer
Jeanee' Kennedy joined Freeman Health System in 2008 as a Unit Secretary and has worked in various progressive capacities including Registered Nurse, Charge Nurse, Director of Maternal-Neonatal Services, Administrative Director of Regulatory Compliance, and since 2020, Chief Nursing Officer. Kennedy is responsible for nursing division operations as well as clinical research and regulatory compliance. 
Kennedy graduated with her master's in Business Administration from American Sentinel University and holds a bachelor's in Nursing from American Sentinel University as well as an associate's in Nursing from Crower College. Kennedy received a Green Belt Certification in Lean Six Sigma from Villanova University. She is a member of the American Organization for Nurse Executives and also Missouri Organization for Nurse Leaders. 
Kennedy currently serves as a member of the Missouri State Board of Nursing and the Missouri Hospital Association Regulatory, Survey and Licensure Advisory Committee. Other accolades include Joplin Regional Business Journal's "15 Under 40" award and Crowder College Outstanding Alumnus of the Year. 
 
Joplin, Missouri
Close to Home
Freeman in Joplin, Missouri, is a 460-bed, three-hospital system providing comprehensive healthcare and behavioral health services to an area that includes more than 450,000 from Missouri, Arkansas, Oklahoma, and Kansas.
See All of our Locations
Dedicated to our neighbors
Growing with our Community
Since the May 22, 2011, tornado, Freeman has responded to increased patient volumes by enhancing our current services and opening new facilities to stay ahead of the needs of our community. Throughout the health system, we have added beds, expanded our services, added new technology, established programs and provided community outreach to better serve our community and meet the increasing demand for excellence in healthcare.
IN-DEPTH CONVERSATION
​
Question and Answer (Q&A)
with Chairman Dr. Lance Beshore
Q. Twenty-five years is quite an accomplishment, congratulations! That's an amazing tenure with Freeman. What drew you to become involved with the hospital?
A. It has been really interesting to think back and reminisce on all the changes that have occurred. It's funny how things happen. A friend actually called me out of the blue and said there was an opening on Freeman's board. Both of my sons were born at Freeman, so I've always had a connection there, but at the time I didn't know much about the internal operations of the hospital. I'm glad he thought of me and called. It's been a gratifying experience and an honor to serve.
I accepted the board position in 1988 and became chairman in 1992. The tough part of the strategy at Freeman was, "Do we always want to remain a baby hospital or do we want to bring somebody in who can shake things up and try to get us to the next level?" And we did. We brought Kelby Krabbenhoft in as CEO, and he was really a change agent. He rattled the status quo, helped us get our Certificate of Need for hearts and recruited lots of doctors. He changed the model by being doctor-friendly and partnering with physicians, which was unheard of at the time.
His tenure came to an end in 1996 and Gary Duncan came in and really took the vision of the board and implemented a lot of that for us. Gary left in 2011 and now Paula Baker has done great work as CEO since taking over the beginning of 2011.
Q. What have you found to be the most rewarding part of your role as Chairman of the Board?
A. Like so many things in life, it's the people — the physicians, the administration, the nurses — all the people in the system. Our people possess an amazingly complex set of skills and it's inspiring to see how it all functions together. I was not really aware of the depth and breadth and kind of quality we had here until I joined the board. That realization helped me set the tone on the board, because one of the things that happened in the past was a lot of hospital boards were not focused on strategy. One of the things I tried to do immediately was shift the focus, saying "Let's stay resolute as a board, let's stay positive and let's keep moving forward and only look at the strategy". Not getting into the micro-management of the hospital was a big culture shift for the board.
Q. What would you say is one of your greatest accomplishments as Chairman of the Board?
A. Although Paula is giving me a lot of credit, it's really been the work of a lot of people — a lot of dedicated board members and dedicated folks. I just happened to be in the right place at the right time with these individuals. The Freeman story is written large over thousands of people — the great administration, great staff, and great doctors. That's the part that should be highlighted. Those are the people who are heroes and make a difference every day.
It's because of their dedication we've been able to accomplish so much and really improve healthcare for Joplin and the Four States; providing services people never expected to receive in Joplin. These are things that in the past they'd have to go to larger facilities in Springfield, Kansas City, Little Rock or Tulsa to receive. It's been gratifying to see that progression over the last 25 years.
Q. Freeman is a major part of Joplin and the surrounding area. How has Freeman built healthier communities?
A. Because we're locally owned and locally governed, we're able to assess the needs of the community and act on them. We don't need any outside corporate approval. We don't have to go to St. Louis for answers. For example, when we knew we needed to open a heart center, we got focused on that and got the Certificate of Need in Jefferson City. When we wanted to expand our women's center, we built the building. That agility — being able to focus on initiatives the board and administration identify as priorities and act on them — leads to healthier communities.
Q. Speaking of community and being locally owned and locally governed — how do you feel this sets Freeman apart?
A. I've touched on it with the priorities that we're able to shape locally, but I also think it's in the network we've created. Many of the rural hospitals struggle in certain areas. They look to Freeman for partnership and sharing services. Freeman's connections and affiliations with those local hospitals help provide the network residents need within a 150- to 200-mile radius of Joplin. We're proud of those affiliations. We're not interested in expanding or taking over hospitals. We're interested in networking and utilizing our 180 physicians who are part of the employment structure at Freeman. That really does set us apart, because our physicians have a vested interest in the success of the hospital and providing those services throughout the Four States.
Q. Freeman clearly has a rich history. What are some of the exciting things happening now?
A. One of Paula's first initiatives as CEO was to highlight five main strategic focus areas. One is physician partnership and empowerment, to try to give our physicians all the tools they need to be successful. Two, we want to look at growth and regional expansion where it makes sense. Three, we want to be the hospital of choice in the Four States, to continue to grow our operational excellence or "centers of excellence." Fourth, focusing on quality and care model designs — we've really looked at finding ways to increase patient satisfaction. And then, lastly, is always seeking out talented people and growing the people we have in the organization.
So I would say in a short 12 months, Paula Baker has made great strides in the strategic priority process. I'm proud of that, and happy for her — she's really one of a kind. Freeman's going places with Paula Baker, let's put it that way.
Q. What have you and the board identified as your greatest challenge in the coming year?
A. As a board, we try to watch the trends going forward in 2013. Obviously, costs are going to continue to grow at a rate faster than payments increase, so that's always a concern.
In many ways it's a guessing game as to how we can figure out the income stream, because Freeman treats all people regardless of ability to pay. So we have Medicare, Medicaid, payers, non-payers, and we continue to write off more and more every year. Nobody wants to close doors — some rural hospitals will encounter obstacles and may not be able to keep their doors open — and we have to keep our eyes open to the challenges we face as a board. Again, this is an advantage in the way our board is setup. It's part of the planning process and vision our board has to discuss and formulate strategy around these challenges.
Obviously transparency is going to become huge in healthcare going forward. Hospital results are going to get posted. Doctor's results are going to get posted. The consumer is going to know a lot more than they've ever known about healthcare providers. Those challenges will certainly be out there and we will have to use information technology and every means possible to provide the best care.
And one other thing — retention of staff is always something we look at. We don't want good people to leave, but in healthcare the turnover rate is relatively high so you try to diminish that as much as possible.
Those are some of the big challenges going forward, but we're up for the task.
Q. Freeman has had great success in recruiting high-caliber physicians to the system. What do you attribute that success to?
A. More than just us telling prospective doctors we're physician driven, they talk to our physicians — the people who are the heart and soul of the institution — allowing them to hear firsthand we actually do listen to our physicians.
We try to align our incentives between the doctors, the administration and the board. I think people who have been here see that and people who are joining us hear that. And I think that's our greatest strength.
Q. How do you respond to someone that is not necessarily familiar with the Freeman of today, and is basing healthcare decisions on a past perception?
A. I think all institutions change over time. It is harder to change people's perceptions if they haven't been here in a while, and they have a strong image welded in their mind. Obviously, we're engaging in strategic marketing and communications to inform the market of our capabilities. But the reality is more and more people have had a good experience and outnumber those that may still harbor some ill or less than satisfactory experiences. As you know, you can have a good experience and a bad outcome — people never forget that either. I think you just have to work at it every day and that is something that comes with the territory of healthcare. Every interaction we have with the community, patients and extended family is an opportunity to leave a positive impression. I think that's the only way to counteract it. You can't change it, but you can certainly try to overcome it.
Q. If you were creating a Facebook timeline for the organization, what is one thing that has not happened yet that you're looking forward to "posting" the most?
A. I look forward to the day when all of our services are highlighted as nationally acclaimed. I think that day is coming and we're partway there. So that would be the next posting I look forward to seeing.
Accreditation
Freeman Health System is accredited by the Healthcare Facilities Accreditation Program (HFAP). HFAP has been providing medical facilities with an objective review of their services since 1945. The program is recognized nationally by the federal government, state governments, insurance carriers and managed care organizations.
In 1965, with the implementation of Medicare, the HFAP was granted "Deeming Authority" to conduct accreditation surveys of acute care hospitals by the Centers for Medicare and Medicaid Services (CMS). HFAP was also granted "Deeming Authority" to survey hospital laboratories under the Clinical Laboratory Improvement Amendments of 1988 (CLIA) and has also been given authority to accredit Critical Access Hospitals, Ambulatory Surgical Centers, and Outpatient Surgical Facilities.
HFAP survey teams monitor a healthcare facility's ability to accomplish the eleven core hospital functions:
Assessment: The facility assesses each patient's needs on an ongoing basis.
Patient Participation: Patients and family/caregivers possess needed information to facilitate their participation in the treatment process. The facility's treatment processes afford patients the opportunity and the means to make informed decisions about their care.
Treatment: The integrated delivery of direct treatment services and the services that support direct treatment address the patient's assessed needs and the patient's responses.
Nutrition: The facility meets the nutritional needs of the patient.
Medication Use: Patients receive the correct medication in the correct dosage at the right time by the correct route.
Discharge Coordination: The patient's post-hospital care needs are addressed.
Environmental Safety: Patients and staff experience a safe environment that protects them from biomedical hazards, accidents and threats to security.
Patient Safety: Patient's individual safety needs are addressed.
Infection Control: The hospital's processes protect patients and staff from nosocomial infections and communicable diseases and manages outbreaks when they occur.
Quality Improvement: The facility's quality assessment and improvement program is a continuous, integrated activity within the facility.
Information Management: The information management system assures the confidentiality, security and integrity of information. The system captures, analyzes and transmits patient specific and organizational data accurately and timely.
Continually looking for new and exciting ways to reach and strengthen the community through wellness education and outreach, Freeman offers a variety of services that extend outside of the walls of the hospital. Click here to see all the ways we help our community.
Free physicals for area athletes
Health insurance marketplace education and enrollment
Freeman Advantage
Children's Miracle Network Hospitals
Freeman Auxiliary
Freeman Development Office
Freeman First Alert Doppler
Bill & Virginia Leffen Center for Autism
Freeman Health Academy
Smoking cessation
Diabetes education
Support groups for a variety of illnesses and conditions
Low-cost community health screenings
Mammograms for underinsured women – Helping Friends Mammogram Fund
Quality of Care
As you consider healthcare services and providers, you need access to information to help you make the right choices. A number of independent agencies publish data that you can use to find out how hospitals rate in areas such as infection prevention, pneumonia, heart attack and heart failure
Quality of care comparisons
​hospitalcompare.hhs.gov
Community benefit and economic impact comparisons
missourihealthmatters.com
Freeman Health System was won a number of awards from the American Heart Association, US News & World Report, CareChex®, Blue Cross Blue Shield and many more. Click here to see a list of the awards and recognitions received by Freeman.