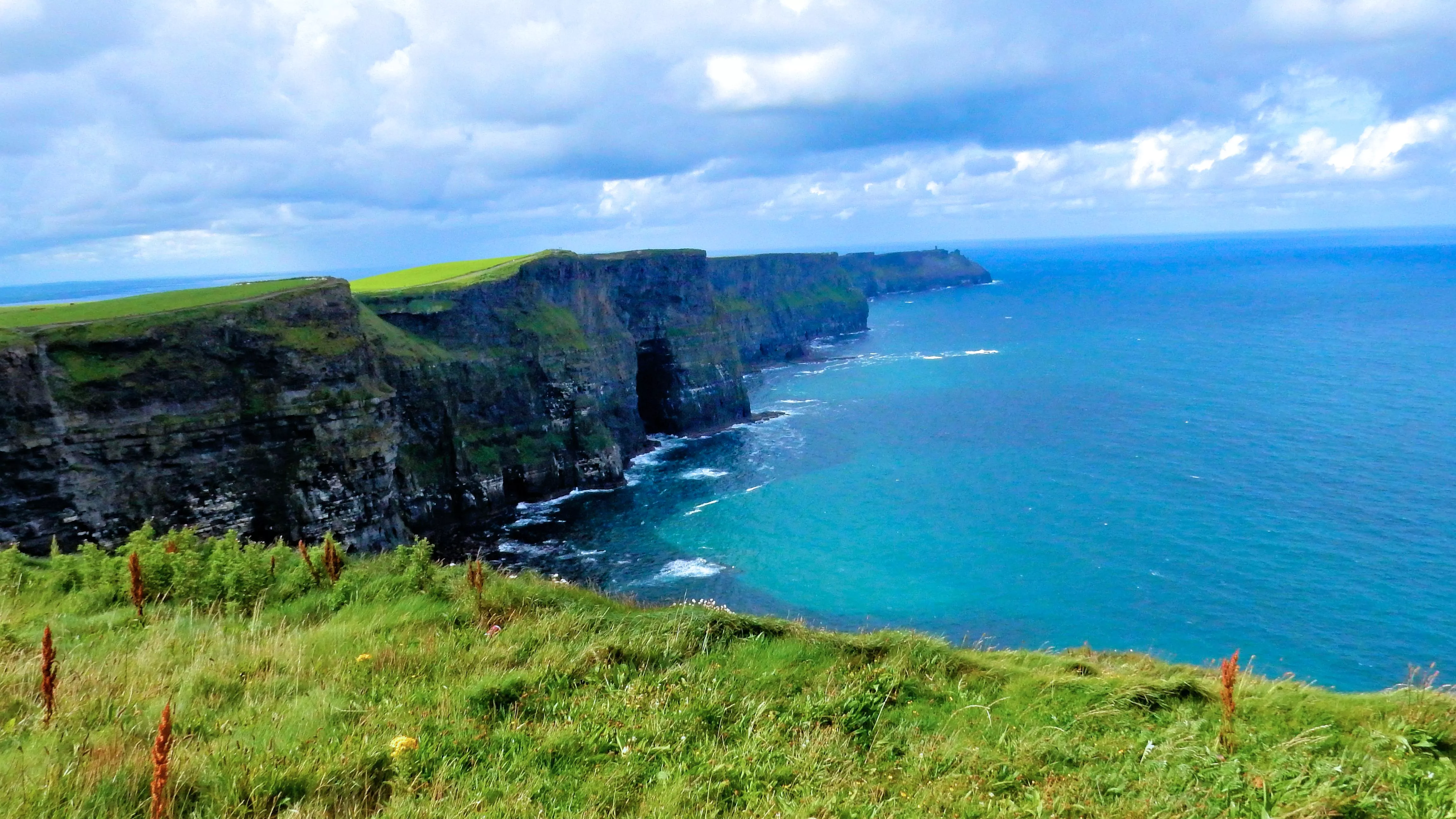 Freeman Advantage
1221 McIntosh Circle, East entrance
Joplin, MO 64804
417.347.5837
Education, Fellowship and fun for Those Over 50
Are you getting ready for retirement and wondering what you'll do with all that time on your hands? Are you already retired and looking for a new way to meet people? Or maybe you're still working and simply want to find a group of people just like yourself – people who want to have fun, travel, or continue learning.
Any way you look at it, life is good when you're 50 or over, and Freeman Advantage, Freeman's wellness program for older adults, can make it even better. We're here to help you stay healthy, meet people and deal with issues that impact your life, like healthcare, medical bills, and safety.
To become a Freeman Advantage member, download the brochure and mail your completed membership form with a check for $20.
Benefits:
Low-cost health screenings
Discounts at:

QuickMeds Pharmacy™
Cafeterias at all Freeman locations
Freeman Hearing Center
Freeman Health Essentials
Pink Door Boutique®

Exercise and walking programs
Advantage Senior Bowling League in partnership with Carl Richards Bowling
Educational seminars
Discussions with physicians
Travel opportunities – day trips, cruises and trips abroad
CLAIM Medicare assistance
AARP Driver Safety Program
Lifetime membership for $20
Freeman Advantage Activities
Upcoming Freeman Advantage programs and events
All events and activities are at the Freeman Business Center at 3220 McClelland Blvd. (back entrance) unless otherwise noted.
Stay Strong
Wednesday and Friday
9:00 am – 10:00 am
Freeman Business Center
Improve your balance, flexibility and strength with this fun class. This class is 5 years strong and taught by Morgan Brown. You are welcome to join the class at any time.  Cost is $25 for 16 sessions.
Walk with Ease
Monday, Tuesday and Thursday (Ongoing) 
8:15 am – 9:15 am
Please contact the Advantage office for the latest schedule. Meet at Emmanuel Baptist Church in Webb City including a warm up, walk and cool down.

Books and Bites
September 28: "The Betrayal of Anne Frank" by Rosemary Sullivan
October 26: "Dracula" by Ben Stoker
November 30: "The Thursday Murder Club" by Richard Osman
Join us for a book discussion before we gather at a local restaurant to share a meal.
Autumn Fest and Car Show
Tuesday, October 24
4:00 pm - 6:00 pm
Freeman East Grassy Area
Our newest annual event is a great time. Come to enjoy chili dogs, chips and cookies.  Fun music and a few yard games in addition to meeting up with friends. This is a member's only event and requires reservations. If you have a car you would like to enter in our car show, please contact Jamie.  You would need to arrive at 3:30pm with your car. Prizes awarded for crowd favorite cars.
CLAIM Medicare Open Enrollment for Part D Prescription Plans
Wednesday, November 1
9:00 am - 2: 00 pm
It's that time of year to review your Medicare Part D prescription Drug plan. Meet with a counselor who is not affiliated with an insurance company or pharmacy. Counselors are trained to understand Medicare and work with you to find the best prescription plan for you. Each year, these plans can change, co-pays, deductibles and premium costs or the types of medications covered by the plans. Don't be caught off guard by these changes. Call to make your appointment today to meet with a counselor.

Senior Bowling League
Interested in bowling and looking for a day time league? Please contact 4th St. Bowl and mention you are a Freeman Advantage member. Leagues are offered on Monday, Wednesday or Friday at 1:00pm. Freeman Advantage sponsors a meal multiple times throughout the year. In October, Advantage will be providing desserts for Bowling League members.  The dates will be announced in the October newsletter.
Be watching for:
iPhone and Android classes
Mystery Day trip – October 2023
Local community experiences
Kenya and Tanzania – September 2024
Fall Foliage tour – October 2024
Magical Christmas Markets – December 2024
Italy – April 2025

Call 417.347.5837 for reservations or more information.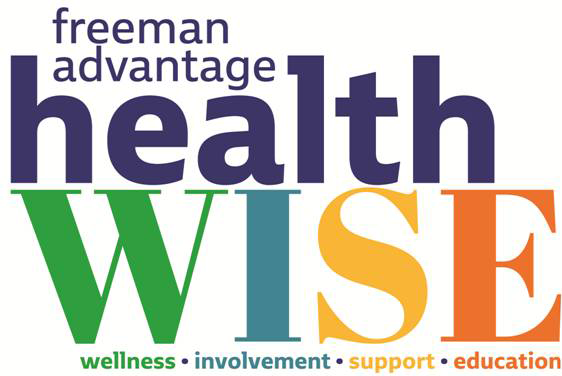 Last Tuesday of each month
10:00 am - 11:30 am
Freeman Business Center Conference Room  3220 McClelland Blvd., Joplin
HealthWISE (wellness, involvement, support and education) takes place at 10 am the last Tuesday of each month at Freeman Business Center. Refreshments will be available each month in addition to great medical information provided by Freeman's very best healthcare professionals.
September's guest will be Danae Taylor who will provide information on the values of volunteerism and a Fall Fashion Show. There will be items for purchase from the Freeman Gift Gallery. Join us for a  Refreshments served and a great time to sign up for new day trips and events.
Springfield Cardinals Game
Thursday, August 24th
Cost: $62
Bus departs Freeman East at 4:15pm
Seating in the Redbird Roost for our annual trip to the Springfield Cardinals. Eat your fill of ballpark fare and enjoy a fun evening watching the Cardinals take on the Corpus Christi Hooks.  There will Not be a letter sent out for this day trip. If you have signed up and paid, then be at Freeman East no earlier than 4:00pm to depart at 4:15pm. There are two required forms for you to complete when you board the bus. Call today to make your reservations with Jamie.
Apples, Strawberries and The Moon
Wednesday, September 27
Cost: $99
It's going to be a fun day at Louisburg Cider Mill, Strawberry Hill Museum and Moon Marble Factory! Make plans to join us. Includes tour of the mill and refreshments, lunch at Strawberry Hill, Tour of Moon Marble, transportation, and gratuity. Please RSVP.
New York City Christmas
December 4-8
Plan to sleep when you get home and spend all your time on tour exploring this amazing city during the Christmas season. This tour includes the Rockettes Christmas Spectacular and the option of 2 Broadway shows. Also included is a panoramic city tour, Rockefeller Center, 9/11 Memorial, Ellis Island, multiple meals and free time to explore the "city that never sleeps." Get the full itinerary and complete your reservation form before it's too late or join us on Thursday, July 6th at 5:00pm to hear details, get questions answered and complete your reservation. https://nowsimplytravel.com/destination/new-york-city-christmas/

The Northern Lights of Finland (Trip is full, but call to be added to wait list)
February 10-17, 2024 
The Northern Lights of Finland with Freeman Advantage (gocollette.com) 
Call the Advantage office to see if there is still space.
Exploring Ireland and Scotland (Trip is full, but call to be added to wait list)
March 10-22, 2024
There are only a couple of spaces remaining on this tour. If you have a reservation, please contact Jamie for further details regarding the pre tour to London if you haven't signed up.
Exploring Scotland & Ireland with Freeman Advantage (gocollette.com)
Spotlight on Washington, D.C.
April 10-15, 2024
A hotel stay with history everywhere you turn. Plan to join us on July 6th at 5:00pm for more information. Or contact the Advantage office for a brochure or locate the link provided for full itinerary and reservation.
http://www.gateway.gocollette.com/link/1142789
South Africa, Victoria Falls and Botswana (Trip is full, but call to be added to wait list)
Departing June 4th, 2024
Sign up today for a tour full of safaris looking for the Big 5, Victoria Falls, Cape of Good Hope, Nelson Mandala history and much more.  Please contact Jamie Gillmore for full itinerary. 
Alaska Discovery: Land and Cruise
July 10-21, 2024
Join us for our Land and Cruise to Alaska. Spend the initial days of tour exploring Alaskan land prior to boarding the Holland America. Cost includes transfers to and from airport, airfare, lodging, 7-night cruise, 26 meals and gratuities. Use the link for full itinerary or join us for a trip information meeting on July 6th.
Freeman requires an Emergency Medical Form and a Release Waiver to be completed for all travel including day trips. These are turned in the day of travel.

Freeman Advantage Travel Policies
Please keep the following in mind when traveling with Freeman Advantage:
Receipt of payment secures your space. Please submit your payment as soon as possible once you've signed up. Payments can be made with cash, check or credit card. Checks can be mailed to Freeman Advantage: 1102 W. 32nd St., Joplin, MO 64804 We cannot give refunds after the final payment or cancellation date. If you need to cancel a day trip, efforts will be made to find a replacement for you if there is a waiting list.
If the payment/cancellation date has passed and you are interested in attending, please call the office. A wait list is kept for those who want to attend in case there are cancelations.
Trip itineraries are subject to change. Substitutions will be of equal or greater value.
Advantage trips are open to nonmembers for an additional fee of $20. This fee pays for a membership for those 50 years and over and does not apply to extended trips.
Once you have signed up for a day trip, a letter will be sent to you a week prior to the trip with final itinerary. 
All bus trips leave from Freeman East (most southern portion of the parking lot.)
Freeman Advantage Day Trip and Event Policies
Payment required to secure space for a day trip or a local event
Check, cash, credit or debit card accepted
No cancellations after final payment/cancellation date, unless someone fills the space
Payment required at time of sign-up or soon after if paying by mail
Trip itineraries subject to change

Collette Payments
If you have made a reservation for an Advantage trip hosted by Collette, you will need your booking number and the payment may be made online at reservations.gocollette.com/payment

Cruises and Tours Worldwide Tours
Checks may be mailed to their office at 2440 S. Brentwood Blvd., Suite 108, St. Louis, MO 63144.
Did you Know?
If you are interested in taking a group trip that Freeman Advantage is not currently offering, we can still assist you with your travel plans. Freeman Advantage is able to book any trip through Collette Vacations. You will receive the Freeman Advantage discount, and a car will pick you up at your home and deliver you home from the airport. To learn more about trip options visit gocollette.com, and call the Advantage office to book your trip 417.347.5837. You may also call at 800-832-4656 and they will give you a current quote with airfare.  Just mention World Connect. PIV ID # for Freeman Advantage: 16413-249
Freeman Advantage
Office hours: 8:30 am-4:30 pm 
Monday-Friday
Contact information 
Jamie Gillmore, Freeman Advantage Coordinator 
1221 McIntosh Circle, East entrance 
Joplin, MO 64804
417.347.5837
Mailing address 
1102 West 32nd Street 
Joplin, MO 64804