At Freeman, our goal is to find the perfect fit for graduate nurses! During the interview process, we work to match your preferences and nursing skills with your passion. Graduate nurse positions are available in a variety of clinical areas and some specialty areas.
Join Team Freeman and you will meet key leaders day one, be in a supportive learning environment, have a hands-on unit-focused orientation and be a part of an exceptionally collaborative team. Additionally, enjoy our employee recognition programs, RN residency classes, employee celebrations, physician-led teams – and more!
As a GN, not only do you gain excellent experience, you may be eligible for several GN benefits including enhanced GN pay and signing bonus, NCLEX reimbursement, paid day for NCLEX exam, scrub shop credit, weekend differential, discounts and much more!
Apply for a Graduate Nurse position!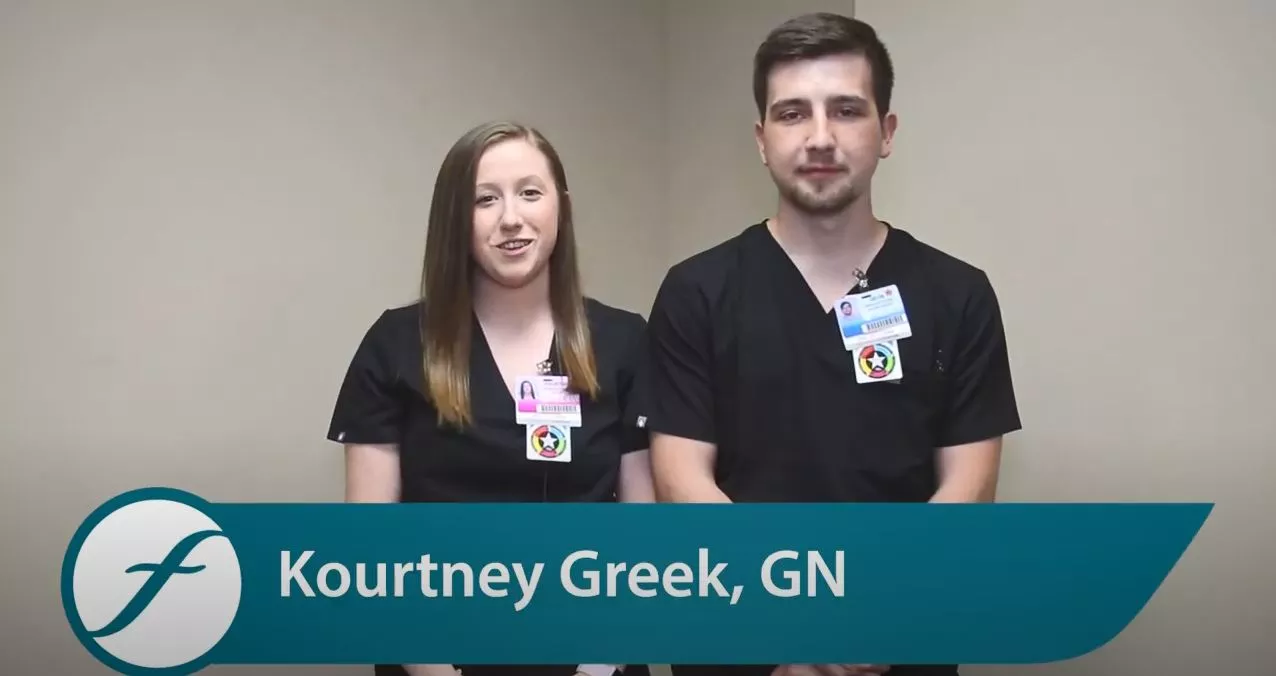 Critical Care Residency Program
Critical Care Nursing is a challenging and rewarding career. Our Critical Care Nursing Residency Program prepares you to be the very best in your field! Experience excellence within a demanding critical environment and develop skills to put your readiness and experience above all the rest.
Apply for residency prior to your last semester of nursing school
Extensive training
Unique learning opportunity
Shadow several medical disciplines
SIM lab experience
Preparation for a multitude of career choices
Physician lectures
Focused equipment training
Apply for the Critical Care Residency Program!
RN Residency Program
The Freeman Health System Professional Development Department helps graduating nurses transition into their first professional nursing role by offering evidence-based learning and working experiences that promote confidence, critical thinking skills and excellence in care.
Hands-on, Unit-Focused Curriculum
The RN Residency Program is a one-year interactive program designed for newly graduating nurses from both associate and bachelor level nursing programs. This evidence-based program focuses on patient outcomes, leadership, professional roles and unit-specific education. The program aligns with the Institute of Medicine's Core Competencies that enable residents to practice key aspects of providing patient-centered care, working in interdisciplinary health teams, employing evidence-based practice, applying quality improvement and utilizing informatics.
Supportive Learning Environment
Nurse Residents get the opportunity to work together to build on their knowledge by completing didactics, patient simulations, anatomical dissections and a capstone poster project with their peers. The program focuses on key aspects such as teamwork, collaboration, cooperation and supporting one another throughout the duration of the program.
Units participating in the RN Residency Program include: Cardiology, Intensive Care, Cardiac/Medical, Transitional Care, Medical, Ortho/ Neuro and General Surgery.