Giving Nurses a voice
Shared Governance
Which comes first—employee satisfaction or patient satisfaction? For hospitals that practice Shared Governance, employee satisfaction and patient satisfaction go hand in hand.
Nurses are happiest when they can give the best patient care possible, and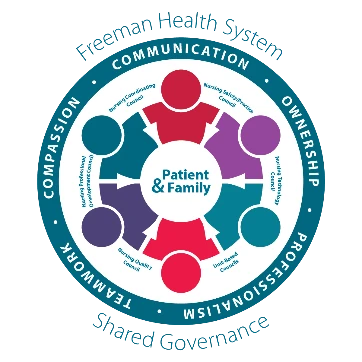 patients are happiest when they receive the best nursing care. Shared Governance gives nurses a voice to help them achieve the ownership and the motivation necessary to provide the best patient care, which improves patient and staff satisfaction simultaneously.
Shared Governance provides a structural model to help the bedside nurse work collaboratively with nursing leaders, giving them an equal voice in decision-making processes. It empowers nurses to take the lead and creates a decentralized method of decision-making. This empowerment allows nurses to control the content and implementation of their practices and outcomes.
For nursing staff, participation in Shared Governance means making a commitment to improving Freeman for staff and patients alike. Many benefits have been seen throughout Freeman in the last year because nursing staff have been empowered to take the lead, contributing to increased quality of patient care and improved outcomes.
Advancing career growth
The Advancing Professional Program (TAPP)
TAPP was born at Freeman from collaboration between Shared Governance clinical staff and members of the administrative team. This exciting program encourages professional development through continuing education, community service, active participation in Shared Governance and a commitment to the health system through involvement in process and quality improvements. Providing a shared method of investment to nurses and the health system, TAPP ultimately improves patient care and the nursing culture.
Nurses participating in TAPP may progress through three levels of advancement – Clinical Nurse I, Clinical Nurse II and Clinical Nurse III. At each level, the nurse is rewarded and recognized for his or her commitment to Freeman, the nursing profession, the community and patients. Those demonstrating the commitment it takes to apply, gain acceptance and progress through the program receive hourly increases in wages.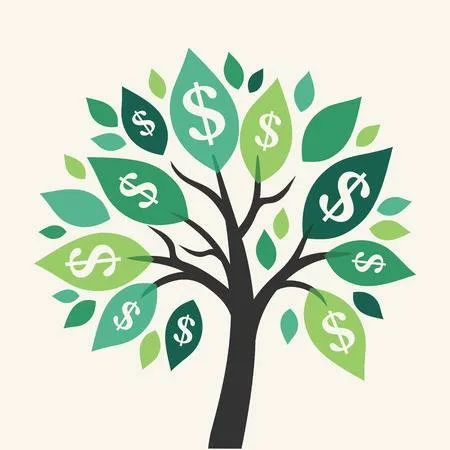 Clinical Nurse I – $1.75
Clinical Nurse II – $2.50
Clinical Nurse III – $3.00
TAPP is very competitive, highly selective and challenging. It promotes high-quality bedside nursing care by rewarding those who continually strive to be the best of the best.