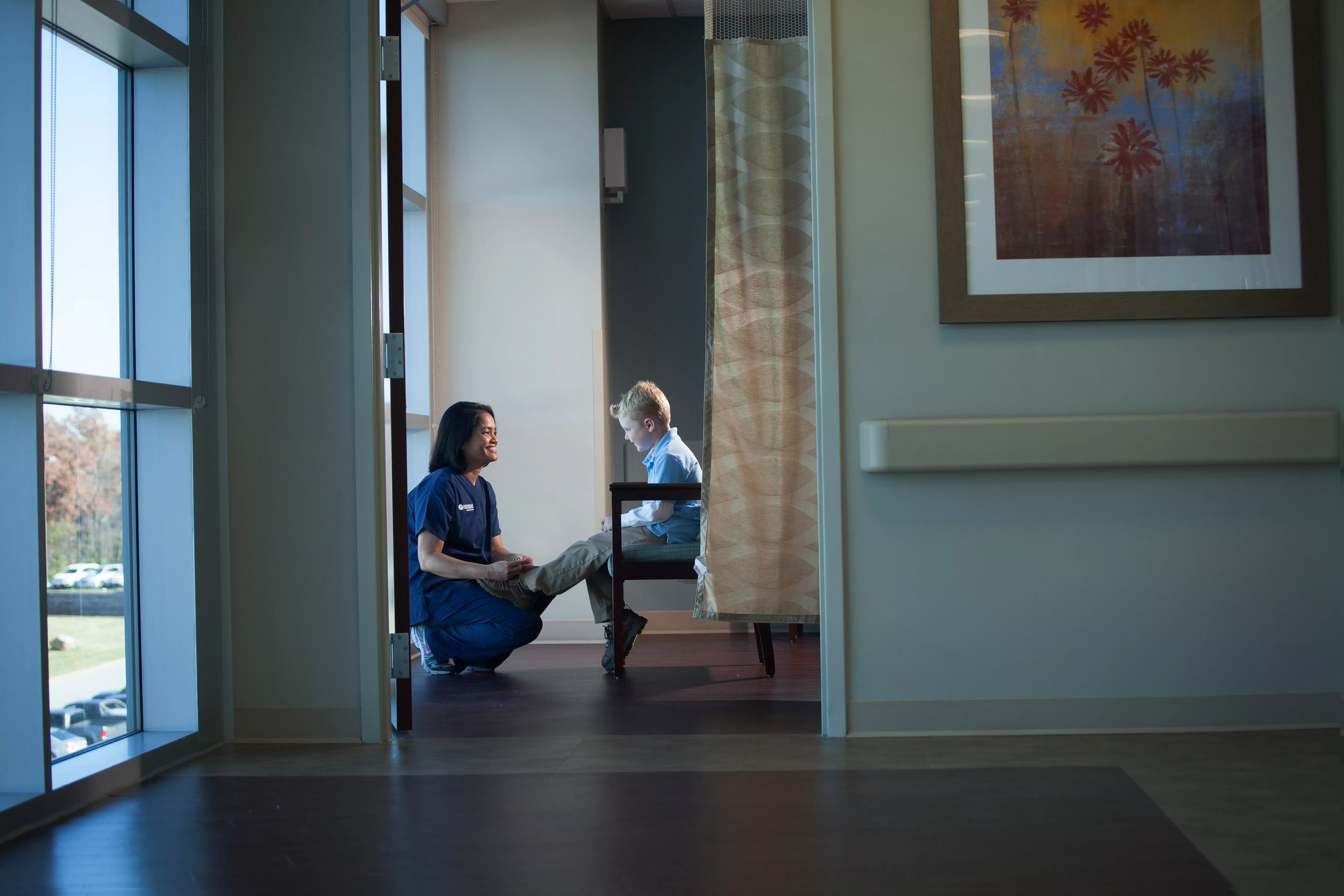 Freeman Pediatricians Help Your Children Thrive
Four-state families in need of comprehensive, advanced pediatric care turn to Freeman Health System. Providing an unsurpassed level of pediatric care, Freeman offers both medical and behavioral services for children of all ages, from our neonatal intensive care unit for premature or critically ill newborns to pediatric gastroenterology services and treatment for children living with autism. Freeman is the region's only Children's Miracle Network Hospital.
Freeman provides the region's most comprehensive pediatric care, such as:
Pediatric Services
When a child is sick or a newborn is failing to thrive, parents want access to the highest level of care. Freeman Health System is proud to have pediatric gastroenterologist (GI) Dr. Muhammad Shaukat on staff at Freeman Children's Clinic, specializing in treating children for issues with the liver and digestive system.
 
Dr. Shaukat treats all GI disorders including celiac, irritable bowel syndrome (IBS), constipation, abdominal pain and many others. He also treats including failure to thrive, which can require finding alternate ways to give a child nutrition, such as a gastrostomy tube or g-tube.
 
Referrals are required. For more information, contact Freeman Children's Clinic at 417.347.8750.
Our focus is developing the motor skills children need to function at home, school and play. We strive to help children achieve independence in all areas of their lives.
Freeman pediatric occupational therapists evaluate and treat children who have experienced:
Developmental delays
Sensory processing disorders
Orthopaedic surgery or injuries, including sports injuries
Visual impairment
Traumatic amputations
Severe limb injuries, including brachial plexus injuries (injuries that occur in the network of nerves that sends signals from your spine to your shoulder, arm and hand)
Chronic illness
Burns
Brain injury
Cerebral palsy, multiple sclerosis, and other neurological diseases
Cancer
Autism-related disorders
Treatments focus on:
Range of motion
Bilateral coordination
Fine motor, visual motor and visual perceptual skills
Sensory processing skills
Dressing and grooming skills
Handwriting skills
Our occupational therapists can also evaluate a child's need for splints, wheelchairs and sensory aids, as well as daily bathing and dressing equipment.
Freeman pediatric physical therapists work with children with medical or developmental disabilities to help them perform skills and tasks needed to resume daily activities. Children learn specific exercises designed to help them regain strength and range of motion, while relieving their pain. They also learn how to prevent a recurring injury.
Our therapists provide evaluation and treatment for:
Amputations
Cerebral palsy, traumatic brain injury, spina bifida, and other neurological diseases
Developmental motor skills
Joint mobility
Orthopaedic injuries
Postsurgical therapy
Spinal cord injuries
Splinting and bracing
Torticollis (tilted head or difficulty turning neck)
Wheelchair and therapeutic needs
Treatments focus on:
Balance and coordination
Endurance
Strength improvement
Posture
Range of motion
Freeman pediatric speech therapists provide evaluation and treatment to help children raise their skills to an age-appropriate level. Depending on the child's age and medical problem, therapy may be short- or long-term.
We offer treatment in the following areas:
Articulation and stuttering
Augmentative communication selection and training
Central auditory processing disorder
Expressive and receptive language and speech sound disorders
Feeding and swallowing disorders
Oral-motor difficulties
Voice therapy
Treatments focus on:
Learning new sounds or words
Modifying behavior that interferes with social interaction and vocabulary skills
Improving speech through muscle stimulation
Improving language skills
Retaining skills at risk due to disorder or disability
VitalStim® Therapy to improve functional swallow
VitalStim® Therapy, an electrical stimulation modality, is often combined with swallowing exercises to accelerate and restore swallowing functions. We are proud to offer this therapy service to patients in the Four States. We partner with Ronald McDonald House Charities of the Four States to provide families with much-needed help and support.
Helpful Resources
Freeman Health System is proud to partner with Pediatrix Cardiology to provide additional services to the Joplin community.
RYSE is an evidence-based program to address childhood obesity by supporting families who are ready to change eating habits and get active. Information and resources are provided by an expert Freeman team, including your pediatric provider, a dietician and a health coach. Throughout the 6-month program, you will have family visits and group visits with other families in the RYSE program. Click here to learn more about RYSE.
Pediatric Care Locations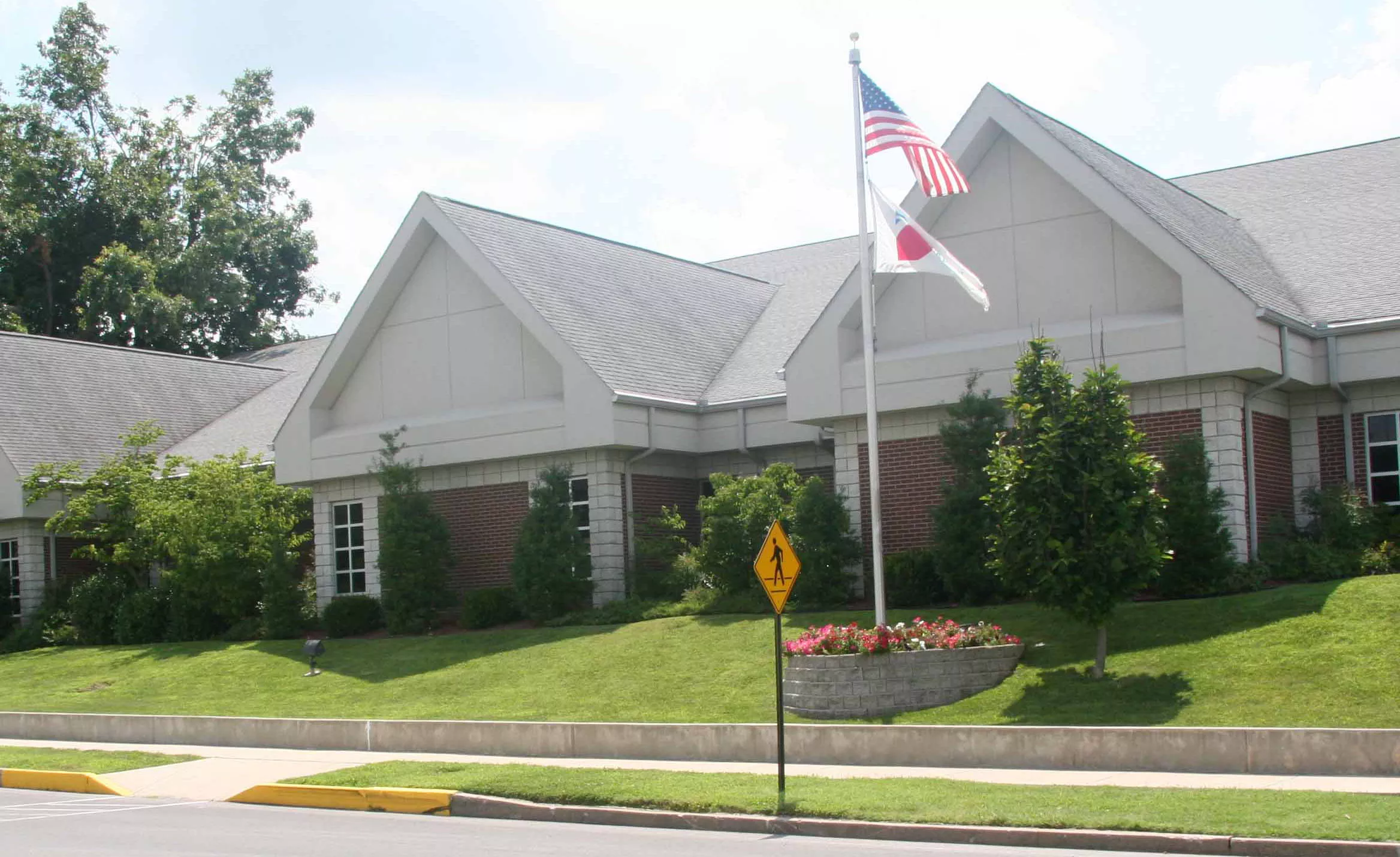 Neosho, MO
Freeman Neosho Physician Group
417.455.4278