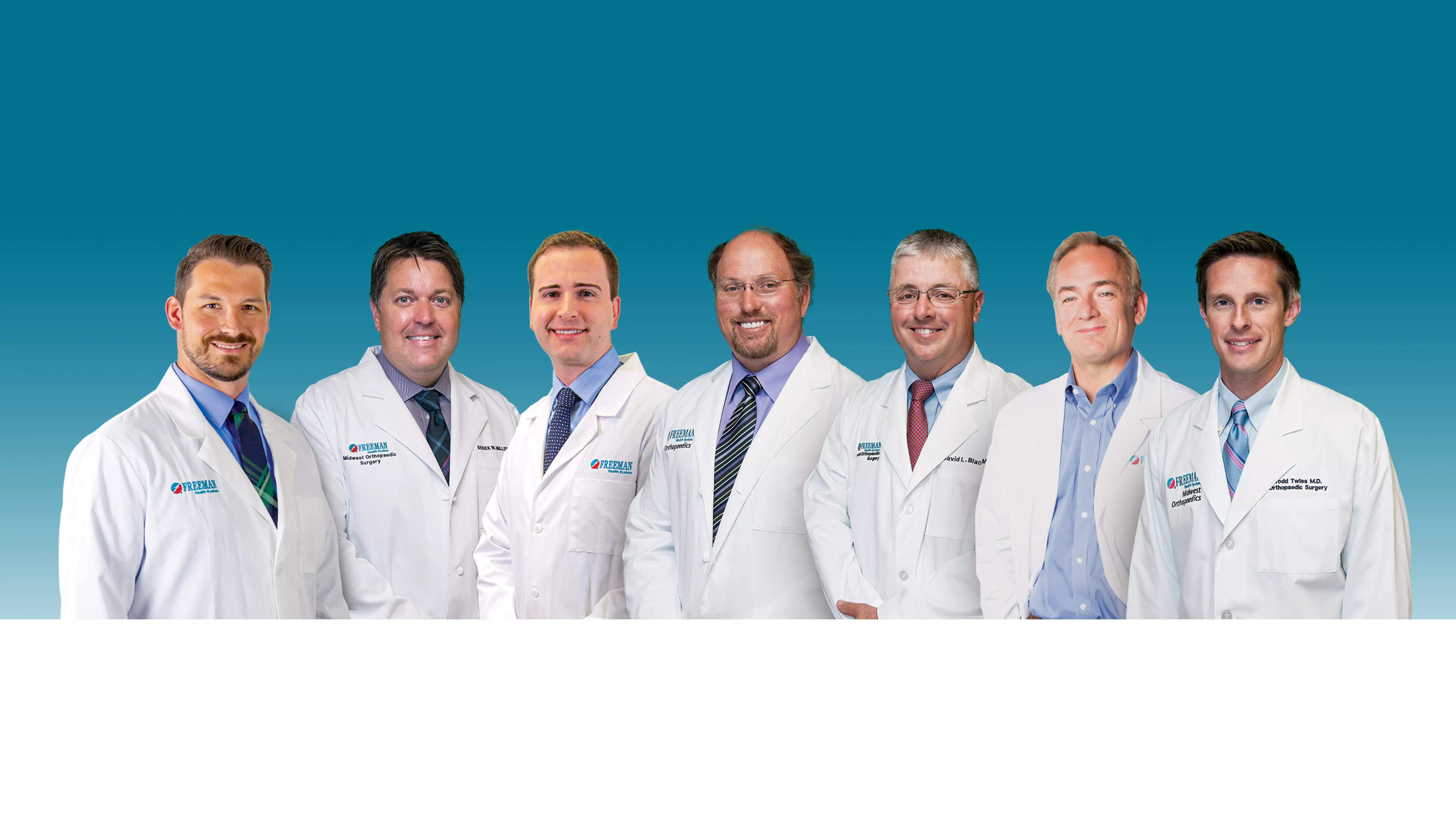 Because you need to get back to work, get back in the game, or get back to living your life, Freeman Rehabilitation Services delivers personalized care aimed at making your recovery quick and effective.
Freeman Rehabilitation Services is a recognized leader in excellence of patient care for rehabilitation outcomes. Our goal is to provide individualized therapeutic intervention to restore function and reduce pain. We offer the most experienced clinicians and comprehensive outpatient rehabilitation therapy and inpatient physical rehabilitation services.
Our services
Aquatic therapy
Back pain
Golf Fitness2Perform
Inpatient physical rehabilitation unit
Lymphedema therapy
Pediatric therapy
Pelvic floor therapy
Physical therapy
Occupational therapy
Speech language pathology
Sports medicine
Train 2 Run class
Train 2 Perform classes
Work-related injuries
Selective functional movement assessment
Vestibular rehabilitation therapy (Neosho and Anderson locations only)
Rehabilitation Services
Freeman Rehabilitation Services offers inpatient and outpatient occupational therapy in multiple locations. Occupational therapists work with patients to improve their ability to perform tasks in living and working environments. Occupational therapists use their expertise and knowledge to help with both recovery and adaptation.
Our therapists identify patient needs through comprehensive evaluations and then tailor intervention recommendations to improve performance in desired activities. Oftentimes, our therapists help patients by teaching them new ways to approach tasks.
Patients receive occupational therapy in a number of settings including acute care, home healthcare, pediatrics and work performance rehabilitation.
Occupational therapy may include:  
Breaking down activities or complex tasks, such as cooking a meal, into achievable components or sequences
Assessment and treatment of performance skills
Adaptive equipment recommendation and usage training
Environmental adaptation, which may include creating ways to remove obstacles or make them manageable
Occupational Therapy FAQs
About occupational therapy
Occupational therapy involves evaluation and treatment of a person's abilities to perform activities of daily living which are often compromised due to illness, injury or surgery.
What tasks will occupational therapy help me accomplish?
It will help with basic self-care tasks such as bathing, dressing, feeding and using the restroom.
What should I expect during occupational therapy?
In addition to assessing your upper body range of motion, fine motor coordination, and strength, your occupational therapist will look at your safety, endurance, and balance exhibited in self-care tasks. During therapy, you may be directed to use daily living activities or exercise to increase strength and endurance. To improve safety, increase self-care independence and minimize exertion, you learn to use adaptive equipment. You may receive recommendations about obtaining equipment and making modifications to your home environment.
What is the difference between physical therapy and occupational therapy?
Physical therapists work to increase safety, independence and balance. They can help you learn to use assistive devices, such as crutches, a cane or a walker. Occupational therapists work closely with physical therapists to increase mobility, but focus on activities of daily living, upper body strengthening and coordination.
Restoring, maintaining and promoting overall fitness and health
From infants to collegiate and professional athletes to senior citizens, Freeman physical therapists perform functional evaluations to develop and implement treatment plans for the best therapeutic outcomes for our patients. Learn more about physical therapy.
Physical therapists help restore function, improve mobility, relieve pain, and prevent or limit permanent physical disability for any patient suffering from injury or disease. Physical therapy focuses on improving function, strength, balance and coordination with a goal of improving, restoring or maintaining how an individual functions at work and at home. Physical therapists also teach patients to use assistive and adaptive devices, such as crutches, prostheses and wheelchairs.
We lead the region in the performance of functional capacity evaluations to determine job capacity, in conjunction with Freeman OccuMed.
FAQs: Physical Therapy
About physical therapy
Physical therapy is a therapeutic intervention that focuses on mobility, safety and physical independence. It can involve exercise and strengthening, balance activity, endurance, quality of walking, and patient/family education. Physical therapists are available to teach you how to be safe in your environment. They can help you gain as much independence as possible with or without the use of a cane, walker or crutches.
What is the difference between physical therapy and occupational therapy?
Physical therapists work to increase safety, independence and balance. They can help you learn to use assistive devices, such as crutches, a cane or a walker. Occupational therapists work closely with physical therapists to increase mobility, but focus on activities of daily living, upper body strengthening and coordination.
What should I wear to my appointment?
Please wear loose-fitting clothes that will easily reveal the affected part for examination.
When should I arrive for my appointment?
Please arrive 30 minutes before your first appointment time. Doing so will allow time for all your admission paperwork to be completed.
Will I see the same therapist each visit?
You will consistently see the same team members responsible for your care.
Can I get the appointment time I need?
We make every effort to accommodate our patients' schedules.
Will I have a home exercise program?
Almost every patient will need to complete a home exercise program.
How long will my appointments last?
The first visit will last approximately an hour. Follow-up visits will be coordinated with your therapist.
How long do I have to follow precautions after a sternal or hip fracture?
You must follow precautions for at least 8 to 12 weeks. Your doctor may be able to give you a more specific time frame.
How do I obtain an assistive device?
A social worker will speak with you and will arrange for you to receive a new cane, walker or crutches before your discharge. Freeman Health Essentials offers assistive devices. Call 417.347.7400 for more information.
Adaptive Equipment
Your therapist may provide you with specialized tools to increase your ability to do things on your own.
Splinting
In order to prevent injury and joint stiffness after a stroke or injury, you may require a positioning device for your hand or arm. Your therapist will fit you with splinting.
Edema Therapy
Prolonged bed rest or injuries can cause swelling of the arms. Your therapist can make recommendations to reduce and prevent further swelling. These can include positioning, upper body exercises and specialized wrapping techniques.
Freeman Physical Rehabilitation Unit, the area's only inpatient rehabilitation facility, provides comprehensive inpatient rehabilitation for patients who have experienced a disability from illness, trauma or surgery. Our services provide patients with the physical, emotional and spiritual support they need to meet their goals for returning to an independent lifestyle.
If you require a comprehensive approach to help regain your independence, Freeman Physical Rehabilitation Unit is the place for you. We provide care for patients dealing with a variety of medical issues including:
Orthopaedic conditions
Brain injury
Spinal cord injury
Multiple trauma
Amputations
Polyarthritis
Neurological disorders
Cardiac/pulmonary conditions
Stroke
Other medically-complex conditions and illnesses
Rehabilitation care team


Our caring rehabilitation specialists are dedicated to helping patients rediscover lost abilities by encouraging self-reliance and increased independence. Our interdisciplinary team works closely together to design individual care plans for each patient. The team includes:
Physician specializing in rehabilitation medicine
Specialty consultants
Rehabilitation nurses
Physical, occupational, speech, and recreational therapists
Social worker and case manager
Orthotic/prosthetic consultants
Nutritionist
Psychologist
Clergy
What to bring


We encourage patients to bring items from home to make their stay more comfortable. Please remember that patients will be very active with therapy and daily activities and will need the following:
Clothing (exercise clothing and undergarments)
Rubber-soled shoes suitable for walking
Bathrobe and slippers
Nightgown or pajamas
Grooming items and toiletries
Glasses and/or hearing aids
Assessments


If you think a loved one would benefit from our services, please feel free to contact us to discuss our services or arrange a tour. We provide assessments at no charge.
Referrals


Anyone can refer patients to Freeman Physical Rehabilitation Unit. We receive referrals from physicians, social workers and family members. Recent hospitalization stays are not required for an acute rehabilitation admission. Home assessment visits are available. Grant us the opportunity to see if you or your family member would benefit from staying at the Freeman Physical Rehabilitation Unit. We welcome you to tour the unit and call with any questions.
Helping you with speech and swallowing difficulties
Freeman Rehabilitation Services offers both adult speech therapy and pediatric speech pathology. In addition to providing comprehensive speech therapy in multiple locations in the community, our speech therapists also offer swallow studies and treatment for patients dealing with swallowing difficulties.
Speech therapy serves individuals with cognitive communication disabilities as well as postneurological conditions. Patients may be referred to a speech therapist as a result of traumatic brain injury, stroke, dementia, a progressive neurological condition such as Parkinson's disease, a learning disability, autism or any other condition that adversely affects speech, language or cognitive development.
FAQs: Speech-Language Pathology
About speech therapy
Speech therapy is designed to aid in speech/language deficits and swallowing disorders. Initially the therapist will address establishing a reliable yes/no response. Reading, writing, speech, word generation, and all other forms of language will be addressed through a variety of tasks.
Why do I need speech therapy?
Many times speech therapy is required to help individuals who experience difficulty communicating and/or swallowing due to stroke, head injury, or other medical conditions. Therapy for communication is needed to assist in relaying needs/wants to the medical staff and/or family. A swallow evaluation may be necessary to assess what diet textures are best for safe and efficient swallowing to ensure that all food enters only the stomach.
Whom will I see for speech therapy?
A licensed speech/language pathologist will perform all speech/language and swallowing evaluations and treatments. A pathologist will see you at least once daily while you are in the hospital.
What is involved in a swallow evaluation?
The speech pathologist will thoroughly examine your tongue and mouth including a probe for a gag. After an oral exam, you will be given a variety of textures of food and liquid to determine the least restrictive texture that you can safely chew and swallow.
What if I have difficulty swallowing?
If you have trouble swallowing or cough significantly after eating or drinking, the speech pathologist will recommend a Modified Barium Swallow (MBS) video to further assess your swallow.
What is an MBS video?
An MBS video, an x-ray conducted in cooperation with radiology, enables the speech pathologist to view your swallowing. This video is taken in your room with you in bed and takes approximately 15 to 20 minutes. A small amount of barium will be put in various food and liquid textures for you to swallow. This test can further assess your swallowing.
Physical, Occupational and Speech Therapy Frequently Asked Questions
On the first visit, the patient will meet with a physical therapist, occupational therapist or speech therapist to review the history of the problem and other factors that may affect recovery. Then, a physical examination will be performed to see how movement and function is related to the condition. The therapist will work with the patient to determine the goals for therapy. Finally, a plan of care will be mutually developed with the patient to determine a treatment plan that considers the unique circumstances of the situation. 
A referral needs to be made by a physician or healthcare provider, such as physician assistant or nurse practitioner. The referral can be sent directly to the rehabilitation center or a person may bring it themselves.
If there is medical necessity, almost all insurances cover physical therapy, occupational therapy and speech therapy. There is often a cost share in the insurance plan for the person in therapy, which varies by plan. Your insurance provider can estimate your cost share for you.  
Treatment varies depending on individual context but always involves shared decision-making and an individualized active plan of care. An important aspect of all care is education, which may include exercise and different ways to perform activity. Techniques to minimize pain, lessen strain, avoid re-injury and speed your recovery are often part of the plan of care.  
The plan of care is sent to the referral source, so that the provider who referred the person can certify the plan and ensure good communication. Regular progress notes are communicated with the referral source to ensure care is coordinated and safe.
Typical conditions that benefit from therapy include post-operative recovery, fall risk reduction, recovery following injury or disease, lymphedema, vertigo and musculoskeletal pain, as well as many other conditions.  
JOPLIN
Freeman Rehabilitation and Sports Center
Physical Therapy, Occupational Therapy, Speech Therapy, Athletic Training
2206 East 32nd Street, Joplin, MO 64804
417.347.3737
Hours: 7:00 am – 7:00 pm Monday, Tuesday and Thursday; 7:00 am – 6:00 pm Wednesday and Friday
Freeman Work Injury Therapy
Physical Therapy
3201 McClelland Blvd., Joplin, MO 64804
417.347.3070
Hours: 8:00 am – 5:00 pm Monday – Friday
Freeman Pediatric Therapy
Physical Therapy, Occupational Therapy, Speech Therapy>
932 E. 34th St., Joplin, MO 64804
417.347.6635
Hours: 8:00 am – 5:00 pm Monday – Friday
NEOSHO
Freeman Rehabilitation Services – Neosho 
Physical Therapy, Occupational Therapy, Speech Therapy
204 N. Lincoln St., Neosho, MO 64850
417.455.0907
Hours: 8:00 am – 5:00 pm Monday – Friday
CARTHAGE
Freeman Neighborhood Care – Carthage 
Physical Therapy
1500 S. Case St., Carthage, MO 64836
Hours: 8:00 am – 5:00 pm Monday – Friday
ANDERSON
Freeman Physical Therapy of Anderson
Physical Therapy
510 Park St., Anderson, MO 64831
Hours: 8:00 am – 5:00 pm Monday – Friday
Freeman Rehabilitation Services Locations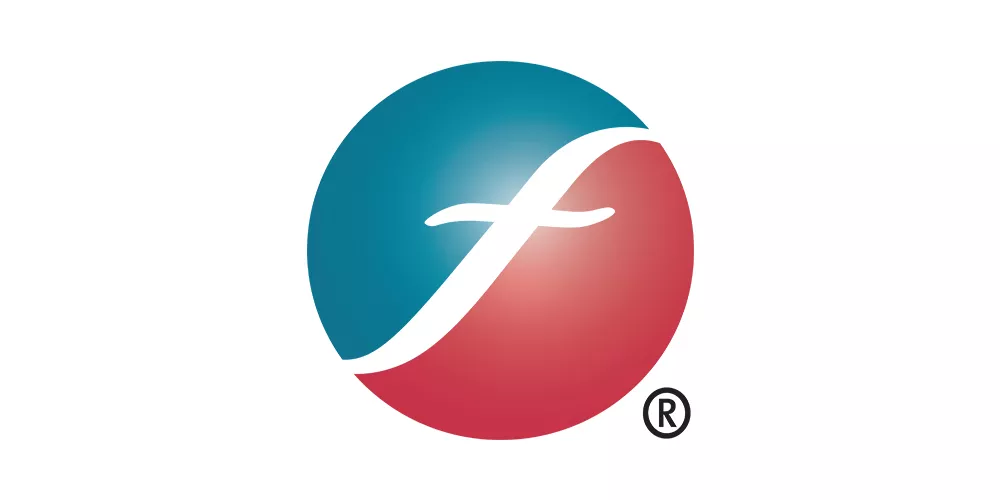 Freeman Rehabilitation Services - Neosho
417.455.4353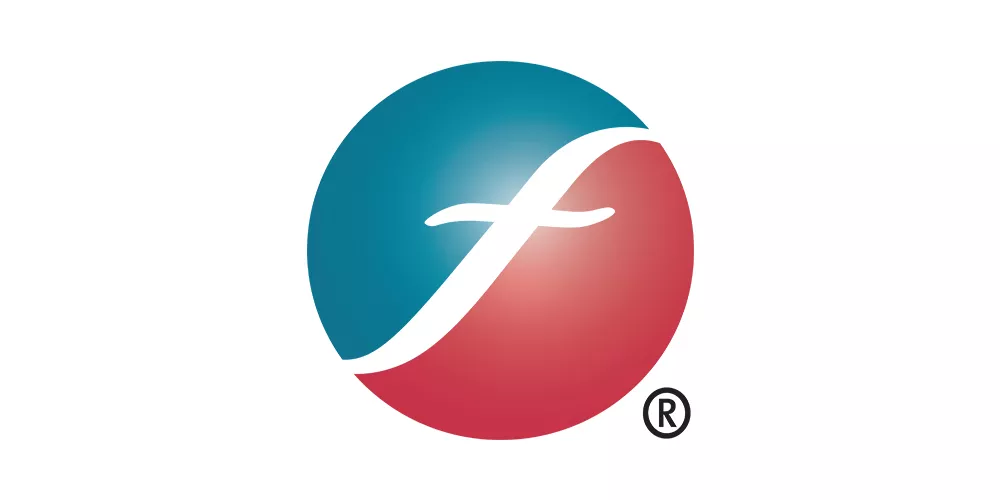 Freeman OccuMed - Carthage
417.359.0625