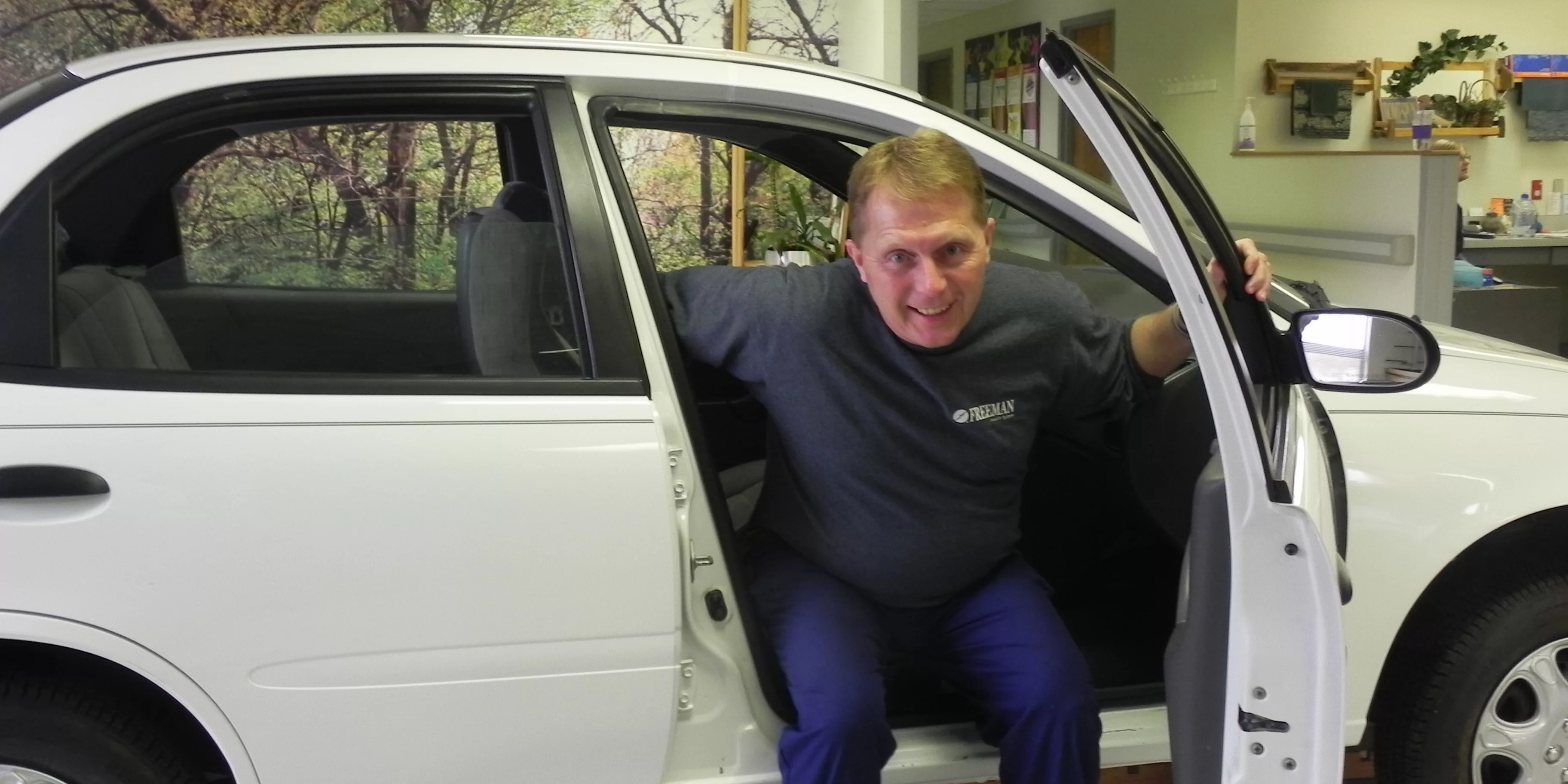 Freeman Rehabilitation Services offers inpatient and outpatient occupational therapy in multiple locations. Occupational therapists work with patients to improve their ability to perform tasks in living and working environments. Occupational therapists use their expertise and knowledge to help with both recovery and adaptation.
Our therapists identify patient needs through comprehensive evaluations and then tailor intervention recommendations to improve performance in desired activities. Oftentimes, our therapists help patients by teaching them new ways to approach tasks.
Patients receive occupational therapy in a number of settings including acute care, home healthcare, pediatrics and work performance rehabilitation.
Occupational therapy may include:  
Breaking down activities or complex tasks, such as cooking a meal, into achievable components or sequences
Assessment and treatment of performance skills
Adaptive equipment recommendation and usage training
Environmental adaptation, which may include creating ways to remove obstacles or make them manageable
Freeman Rehabilitation Services
Freeman Rehabilitation & Sports Center
2206 E. 32nd St.
Joplin, MO
417.347.3737
Freeman Rehabilitation Services - Neosho
204 N. Lincoln St.
Neosho, MO
417.455.4353
Freeman Physical Rehabilitation Unit
932 E. 34th St.
Joplin, MO
417.347.1234
Freeman Physical Therapy
510 Park St.
Anderson, MO 
417.455.4393
Freeman OccuMed
Joplin, for work-injury therapy
3201 McClelland Blvd.
Joplin, MO
417.347.3070
Freeman OccuMed
Carthage, for work-injury therapy
1500 S. Case St.
Carthage, MO
417.359.0625