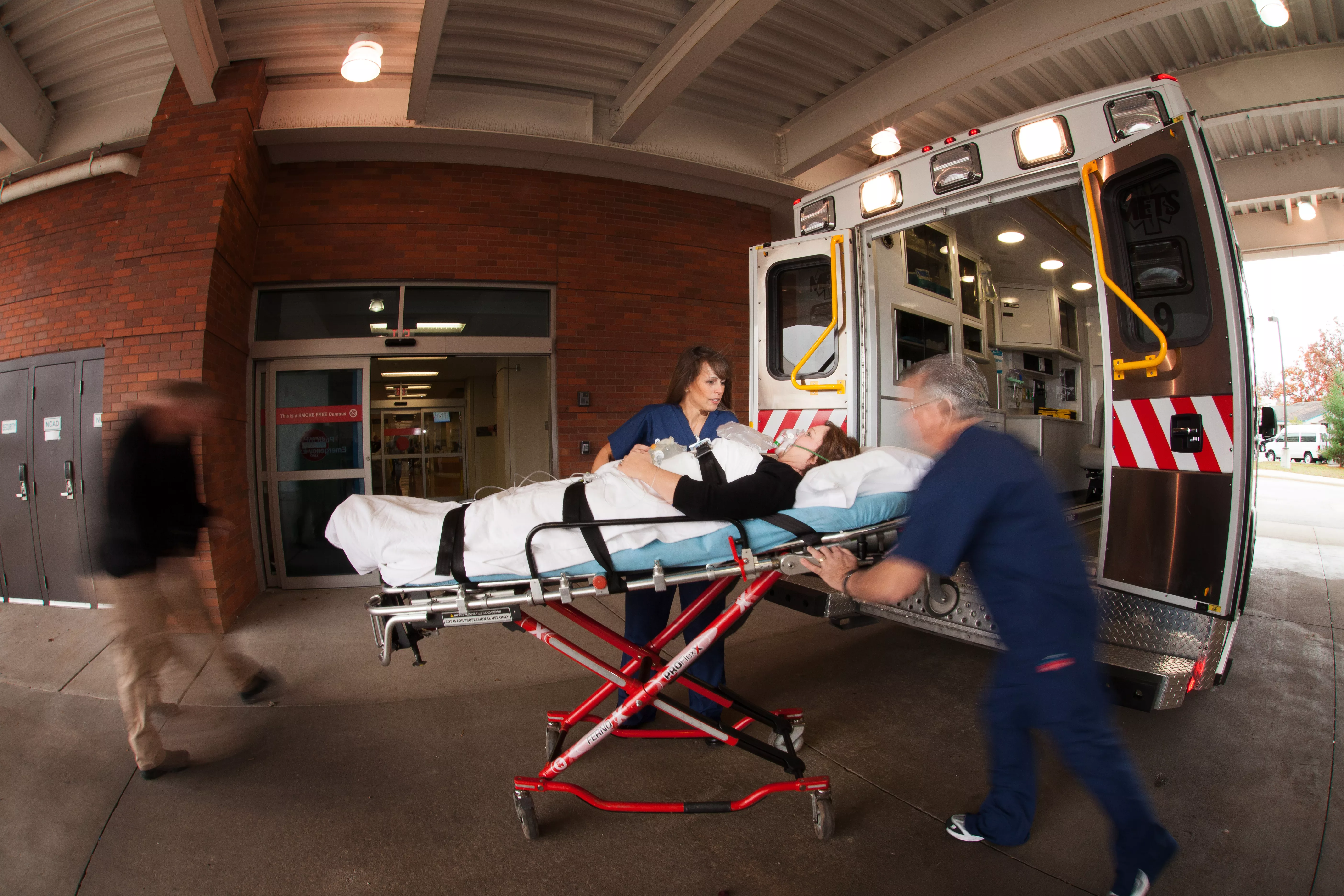 Freeman Health System is designated as a Level II Stroke Center by the Missouri Department of Health & Senior Services and was the first in the area to obtain this designation. This certification means the state has verified that Freeman is able to provide the highest level of expert care to patients who have experienced stroke or a transient ischemic attack.
When stroke occurs, every minute matters, and quality of care is vital. Timely treatment can mean the difference between returning to work or becoming permanently disabled, living at home or living in a nursing home. The state of Missouri created the Time Critical Diagnosis system to coordinate 911, emergency response teams and hospitals to improve both the speed and quality of care to stroke patients.
About Stroke
Stroke is the #5 cause of death and the most common cause of long-term disability in the U.S. Stroke is a sudden loss of brain function due to a disturbance in the brain's blood circulation. This can cause permanent loss of movement, speech and vision or even death.
When the brain does not receive enough oxygen, it sends warning signals to the body. Because anyone at any age can have a stroke, it's important to know the signs to prevent disability or death. F.A.S.T. is an easy way to remember the signs of stroke:
Face drooping – Does one side of the face droop or is it numb? Ask the person to smile. Is the person's smile uneven?
Arm weakness – Is one arm weak or numb? Ask the person to raise both arms. Does one arm drift downward?
Speech difficulty – Is speech slurred? Is the person unable to speak or hard to understand? Ask the person to repeat a simple sentence. Is the sentence repeated correctly?
Time to call 911 – If someone shows any of these symptoms, even if the symptoms only last a short time or go away, call 911 and get the person to the hospital immediately. Check the time so you'll know when the first symptoms appeared.
Community Presentations
Because anyone can suffer a stroke, public education is vital. Freeman provides free stroke presentations to area companies and organizations. To set up a presentation, please call Sharlyn Splean, RN, Freeman Stroke Care Program Coordinator, at 417.347.6938.
Learn More About Stroke
For more information about stroke, please visit American Stroke Association at stroke.org.
Freeman Health System Stroke Care Awards
In 2021, Freeman Health System received the American Heart Association's Gold Plus Get With The Guidelines® — Stroke Quality Achievement Award for its commitment to ensuring stroke patients receive the most appropriate treatment according to nationally recognized, research-based guidelines.