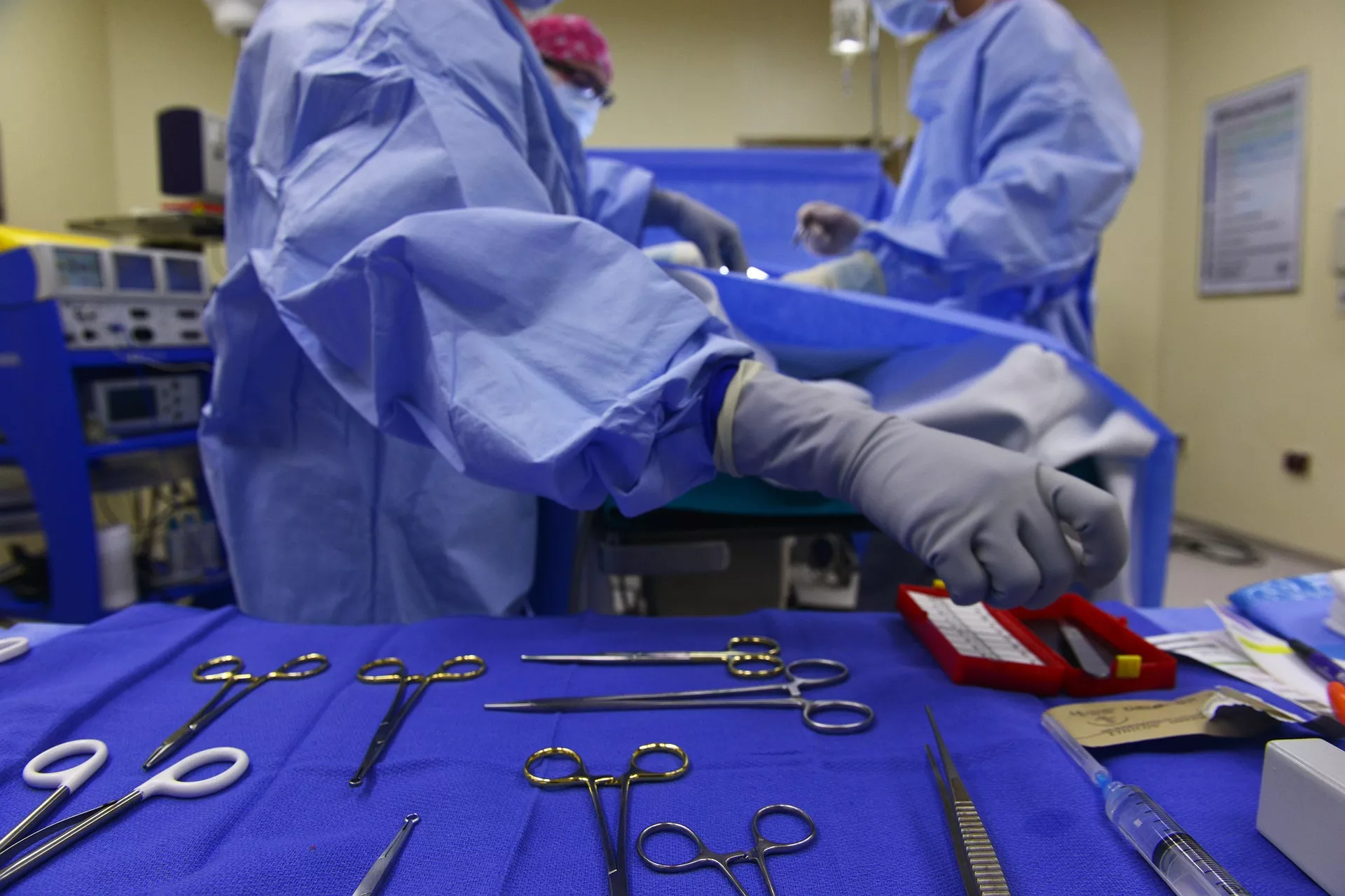 Healing Hands Save Lives
Freeman offers a comprehensive range of surgery services with operating rooms at Freeman Hospital West and Freeman Neosho Hospital. You no longer have to travel out of your community for life-saving surgical care. Physicians on staff at Freeman include specialists in general surgery; cardiothoracic surgery; emergency surgery; gynecologic surgery; neurosurgery; orthopaedic surgery; vascular surgery and ear, nose, and throat surgery.
General Surgery
General surgeons possess expertise in the surgical treatment of a broad range of diseases and conditions, including:
abdominal
bariatric
breast
endocrine
oncology
pediatric
soft tissue
vascular
trauma related surgical procedures
General surgeons also perform procedures for pain management, weight loss, palliative and other conditions.
Surgical Suites
Freeman West, equipped with emergency/trauma surgery suites, general surgery suites and cardiovascular surgery suites, offers patients the most advanced treatments available with facilities rivaling those found at the some of the leading hospitals in the country. Construction was recently completed on the ninth operating room (OR), which permits scheduling of surgeries with less wait time for patients. Fully integrated, with all equipment suspended from ceiling booms, the new OR has ample floor space. The open design enables physicians to use advanced technologies during surgery, such as two separate O-arm® imaging systems and robotics. Additionally, the post-anesthesia care area was recently renovated to include more rooms, isolation areas and a glassed-in, private section for children.
Freeman Neosho provides surgery services close to home for patients in the Neosho area.
Helpful Resources
Helping You Prepare for Surgery
Operation Education, our pre-surgical education program, helps make your surgery as smooth as possible and answers your questions along the way.
At Operation Education, you'll learn what to expect during your hospital stay, how you can assist in your recovery and what to anticipate after you go home.
You'll also have an opportunity to ask questions or address concerns regarding your surgery. We encourage you to bring a family member or friend with you who may help care for you at home after surgery.
Freeman is committed to providing quality patient care and maintaining a close partnership during your recovery. We offer Operation Education to patients undergoing:
Total hip replacements
Total knee replacements
Hysterectomies
Mastectomies
Colon and bowel surgeries
Neurosurgeries of the spinal cord, skull and scalp, and spine
Cardiothoracic surgeries
Operation Education takes place in the physical therapy gym across from rooms 495 and 496 on the 5th floor of Gary & Donna Hall Tower at Freeman Hospital West.
Operation Education
1102 West 32nd Street
Joplin, Missouri 64804
417.347.OPED (6733)
Are you planning a visit to the hospital and wonder what you should bring? 
Freeman Surgical Center, an outpatient surgery center, was developed by a group of local physicians in partnership with Freeman and Nueterra Healthcare, a development and management company based in Leawood, Kansas.
The 17,500 square foot facility features:
4 main operating rooms
1 procedure suite
1 swing room
Capacity for future expansion
Patients benefits include:
State-of-the-art facility with cutting-edge technology
Easy accessibility and convenience
Cost-effective care
Physicians using the facility include those specializing in:
Ear, nose, and throat
General surgery
Gynecology
Hand surgery
Orthopaedics and sports medicine
Pain management
Freeman Surgical Center
811 West 34th Street
Joplin, Missouri
417.622.4270