Freeman Southeast Kansas Services
World-class Care Closer to Home!
Freeman is dedicated to providing exceptional healthcare in Southeast Kansas communities. Freeman offers an array of healthcare services, making it easier for people to access the care they need locally.
Our services include:
General surgery
Cardiothoracic and vascular surgery
Endocrinology and diabetes
Pulmonary medicine
Orthopaedics
Sports medicine
Ear, nose and throat
Pain management
Nephrology
Internal medicine and family practice
Primary care
Hematology and oncology
MRI Services
Freeman's Magnetic Resonance Imaging (MRI) coach service at 100 N. Pine St. in Pittsburg provides convenient on-site access for patients needing an MRI for orthopaedic, neurological injuries to the spine and head, workman's compensation, abdominal issues and liver and pancreas exams. After the closure of many rural hospitals and clinics in Southeast Kansas, Freeman opened the Teslas (a 1.5T) MRI scanner from GE Healthcare in January 2021 to meet the needs of area patients in their own backyard. This service enables patients to receive care locally and decreases their travel time to and from appointments. To make an appointment, call 417.347.6868.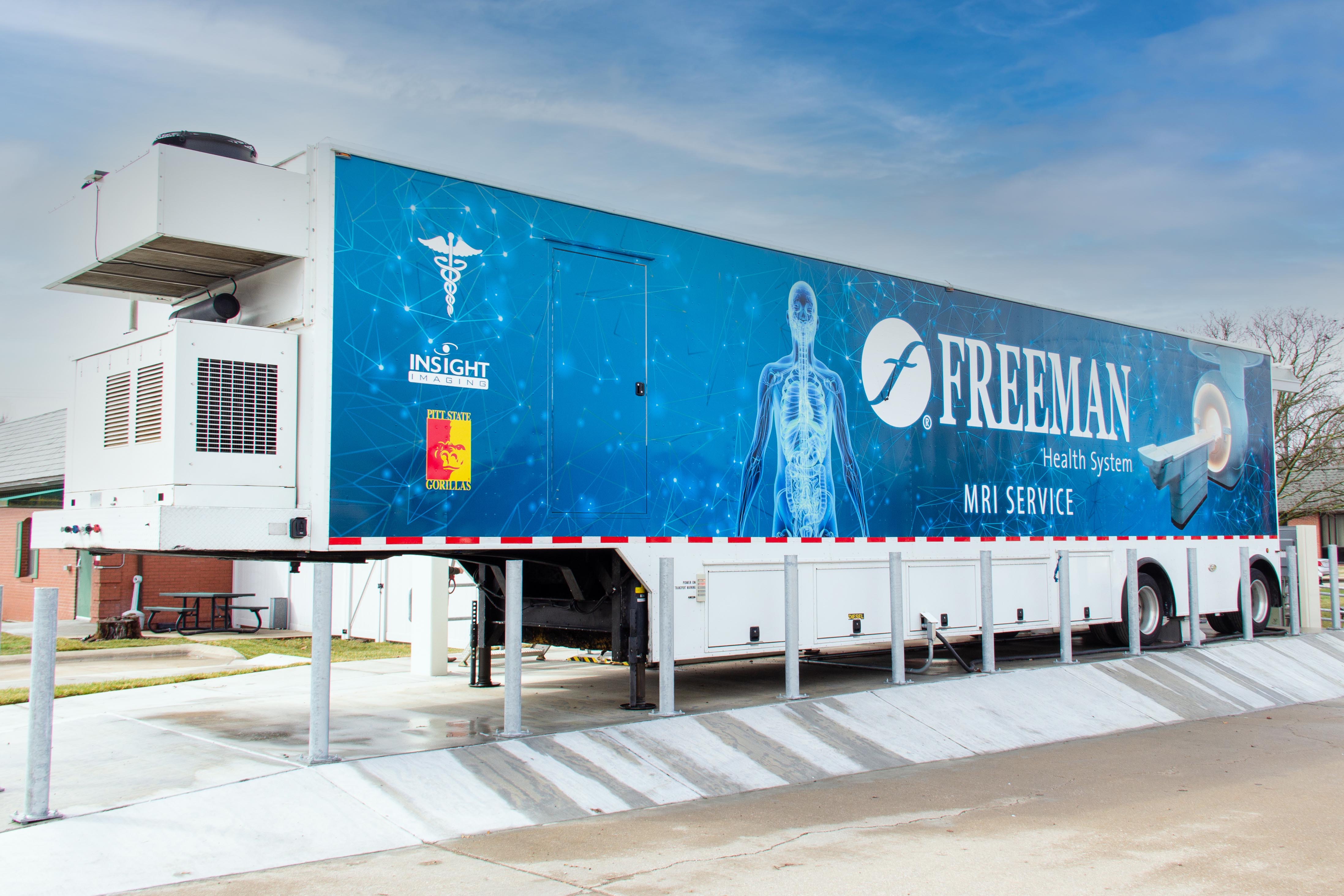 Working Together
Freeman Health System is fully committed to helping support fast growing healthcare needs in Southeast Kansas.
Freeman's collaborative partnership with Community Health Center of Southeast Kansas offers more opportunities and access to care for Southeast Kansas residents to receive the best possible care without leaving their own backyard. Through this partnership Freeman specialists provide obstetrics, orthopaedics and general surgery for referred patients.
Freeman also has collaborative alliance with area healthcare providers Labette Health and Girard Medical Center. Specialists in cardiology and ear, nose and throat see patients regularly through the month at Labette Health and Girard Medical Center.