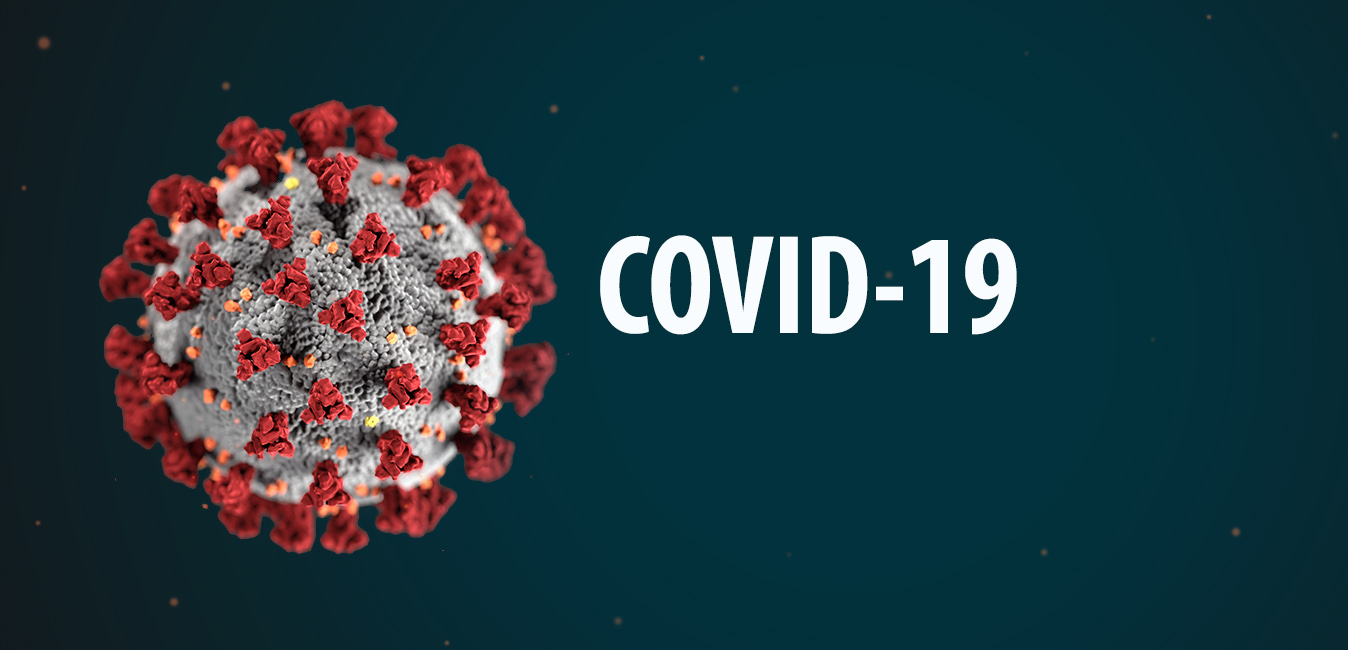 COVID-19
COVID Call Center Phone Number - 417.347.6444

Freeman COVID-19 drive-thru testing available with no provider referral.
Back to Infectious Diseases
Visitor Policy
Due to a recent increase in positive COVID-19 cases in the community, visitor guidelines will also be adjusted. Each patient will be allowed one visitor from 7:00 am – 7:00 pm with a few exceptions:
No children under the age of 18 will be allowed unless seeking medical treatment.
No visitors for pending/positive COVID patients.
Pediatrics: One visitors per hospitalization. Visitors may come and go each day and visiting hours do not apply. Speak to your provider about possible exemptions.
Maternal child: one visitor per hospitalization, visiting hours do not apply
NICU: Two banded visitors at the same time, only the mother can come and go. The other banded visitor may visit once per day.
End of Life: Only immediate family members (spouse, child, stepchild, grandparent, grandchild) can visit. Two visitors allowed in patient room at a time.
Visitors are asked to stay in the patient's room the entire time of the visit. Visitors can visit Freeman's retail service locations (cafeteria, coffee shop, gift shop) but will be required to wear a mask while in these locations.
What To Do If You Think You Have COVID-19
A call center and drive-thru testing site are available in Joplin for COVID-19. Those who have symptoms of the illness may call the test center at 417.347.6444.
Call center screenings will determine if callers meet the criteria for testing. If the caller meets criteria, call center staff will make an appointment for the caller at the test site. Symptoms include a fever of 100.4 degrees or higher, a dry cough or shortness of breath. Tests will be provided to only those who are referred by the call center; a physician at the site will provide the test.
The call center and drive-thru is a collaborative effort of Freeman Health System, Jasper County Health Department, Joplin Health Department and Mercy Hospital Joplin.
Call Center
The COVID-19 Call Center opened to the public Monday for area residents to call and see if their symptoms meet criteria for testing. Our hours are Monday - Thursday 8:00 am - 5:00 pm, and Friday 8:00 am - 12:00 pm.The demand for screening prompted the addition of two more phone lines just for screening questions for a total of five. Each call averages 10 to 15 minutes. Freeman Health System is working to get individuals definitive answers to their concerns about their symptoms. The majority of those who have novel coronavirus will recover at home treating symptoms with over the counter medications. You can contact the call center at 417.347.6444.
Testing Site
We are testing Monday - Thursday 9:00 am - 12:00 pm and 1:00 pm - 3:00 pm, and Fridays :00 am - 12:00 pm.
COVID-19 Symptom Assessment
Freeman offers a FREE online COVID-19 health risk assessment. You can also contact our Call Center at 417.347.6444 for further screening.
Frequently Asked Questions
What is COVID-19?
COVID-19 is a virus strain, first identified in Wuhan, Hubei Province, China, that has only spread in people since December 2019.
Health experts are closely monitoring the situation because little is known about this new virus and it has the potential to cause severe illness and pneumonia in some people.
How does COVID-19 spread and what are the symptoms?
COVID-19 is primarily spread through respiratory droplets, which means to become infected, people generally must be within six feet of someone who is contagious and has encountered these droplets. It may be possible that a person can get COVID-19 by touching a surface or object that has the virus on it and then touching their own mouth, nose or possibly their eyes, but this is not thought to be the main way the virus spreads. Symptoms of COVID-19 appear within two to 14 days after exposure and include fever, cough, runny nose and difficulty breathing.
How long does it take for symptoms of the COVID-19 to appear?
CDC believes that symptoms of COVID-19 may appear in as few as two days, or as long as 14 days after exposure. To be cautious, many governments are requiring an isolation period of 14 days for people returning from endemic areas.
How is COVID-19 treated?
There is currently no FDA-approved medication for COVID-19. People infected with this virus should receive supportive care such as rest, fluids and fever control, to help relieve symptoms. For severe cases, treatment should include care to support vital organ functions.
Is there a vaccine?
Currently, there is no vaccine available.
How can I best protect myself?
Practice the following:
Wash your hands often with soap and water for at least 15 - 20 seconds. If soap and water are not available, use a hand sanitizer with at least 60% alcohol.
Avoid touching your eyes, nose and mouth with unwashed hands.
Avoid close contact (within 6 feet) with people who are sick.
Stay home when you are sick.
Cover your cough or sneeze with a tissue, then throw the tissue in the trash.
Standard household cleansers and wipes are effective in cleaning and disinfecting frequently touched objects and surfaces.
It's currently flu and respiratory disease season and CDC recommends getting vaccinated, taking everyday preventive actions to stop the spread of germs, and taking flu antivirals if prescribed.
I have a chronic condition that puts me at high risk. How can I best protect myself?
Unfortunately, there is not yet a vaccine that can prevent COVID-19, so we cannot prevent the disease.
The coronavirus that causes COVID-19 is new, so we don't yet understand exactly how it impacts specific groups of high-risk people. Those who are thought to be most susceptible to serious complications of COVID-19 include people who:
Are over age 65
Have cancer
Have hypertension
Have lung disease
Have diabetes
Have heart disease
Have another condition that compromises the immune system
Are taking medications that suppress the immune system
There are things you can do to minimize your risk if you have a weakened immune system or are immunocompromised.
Should I wear a face mask? Will that help protect me?
Wearing a mask is strongly encouraged for everyone.
Access and Visitor Restrictions
I have an appointment at a Freeman (or Ozark) facility and I am concerned about COVID-19. Should I cancel my appointment?
At this time, our primary care providers are reviewing patient records and encouraging all of our patients with non-essential primary care appointments scheduled to take place in the next few weeks to consider rescheduling for three months out.
For appointments that cannot be postponed, options may include virtual visits with in-person appointments being a back-up option.
For patients who require a physical exam, in-person appointments will remain as scheduled. We are closely monitoring this evolving situation and our clinicians are meeting regularly to continue to prepare.
How are Freeman and Ozark preparing for COVID-19?
We are preparing should the need arise, following CDC and World Health Organization's recommendations and protocols. We are closely monitoring this evolving situation and our clinicians are meeting regularly to continue to prepare. We are following CDC guidance.
Is Freeman concerned about shortages of any medical supplies or medications?
Currently, we have adequate Personal Protective Equipment (PPE). It's important that we remain good stewards of our available resources available over PPE over an extended period of time.
Where can I find more information?
The latest information on COVID-19 can be found on the CDC's website and on this page.
Travel
For the latest information on travel information, alerts and warnings, please visit the CDC's Coronavirus Disease 2019 Information for Travel website.
What if my family member traveled from a country or had a layover in a country with widespread or sustained transmission in the last 14 days?
If your family member traveled from or had a layover in a CDC-designated high-risk country in the last 14 days and feels sick with fever, cough or has difficulty breathing, your family member should:
Seek medical care right away. Before they go to a doctor's office or emergency room, call ahead and tell them about their recent travel and symptoms.
Avoid contact with others.
Not travel while sick.
They should cover their mouth and nose with a tissue or their sleeve (not their hands) when coughing or sneezing.
Wash hands often with soap and water for 15 - 20 seconds. Use an alcohol-based hand sanitizer with at least 60% alcohol if soap and water are not available.
Should I travel internationally?
CDC provides recommendations on postponing or cancelling travel. These are called travel notices and are based on assessment of the potential health risks involved with traveling to a certain area.
What if I must travel for personal reasons?
If you must travel for person reasons, practice the following precautions:
Avoid contact with people who are sick.
Avoid animals (alive or dead), animal markets and products that come from animals (such as uncooked meat).
Wash hands often with soap and water for 15 - 20 seconds. Use a hand sanitizer with at least 60% alcohol if soap and water are not available.
Older adults and travelers with underlying health issues may be at risk for more severe disease.