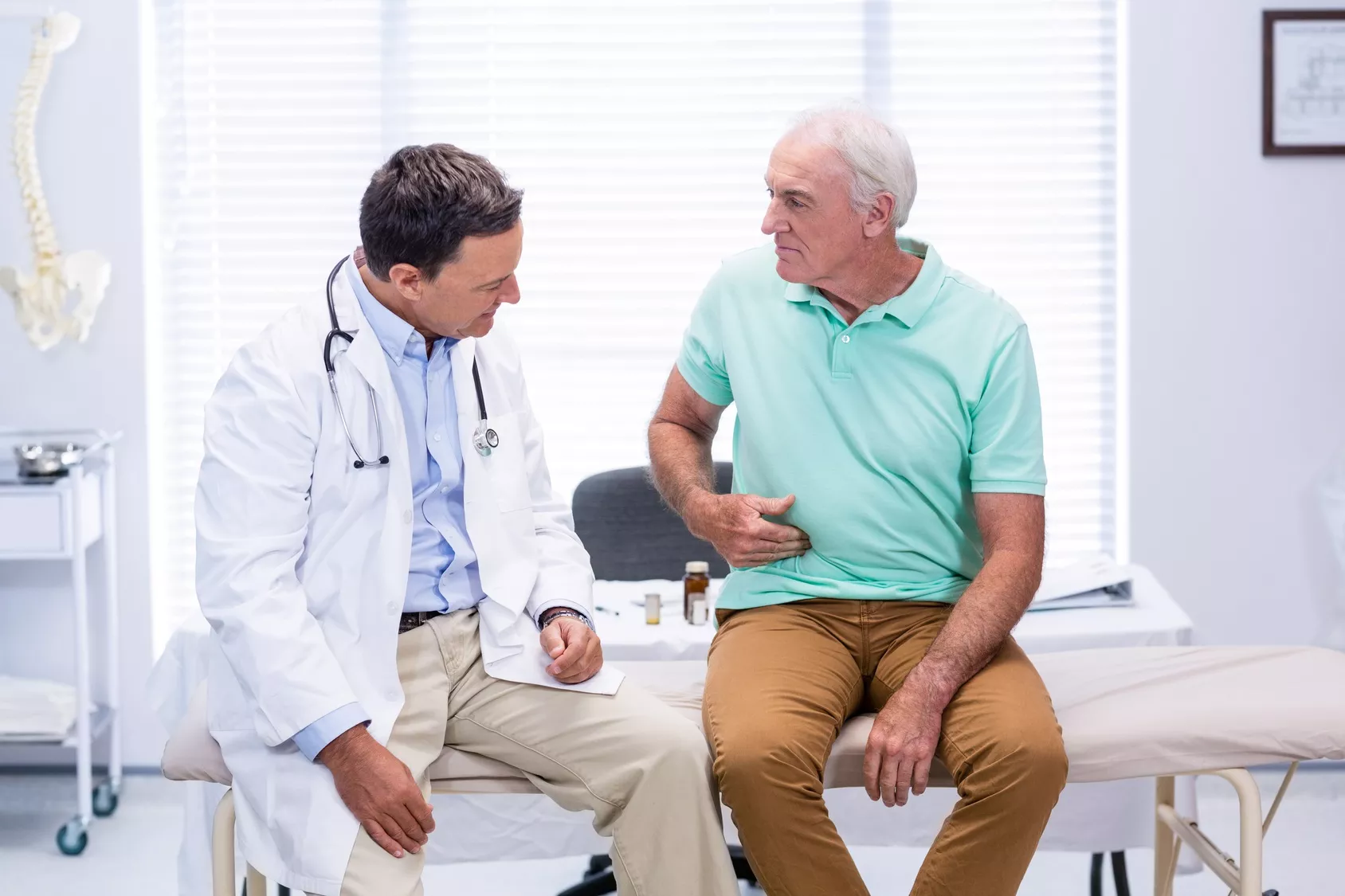 Gastroenterology
Freeman Center for Digestive Health - 417.347.8636 or
Freeman Gastroenterology - 417.347.8025
Find Digestive Relief — Visit a Gastroenterologist
Gastroenterology, a branch of medicine that deals with digestive diseases, focuses on diseases involving the esophagus, stomach, small and large intestines (colon), liver, gallbladder, and pancreas.
Gastroenterologists diagnose and treat diseases of the digestive system such as:
Abdominal pain
Abnormal x-ray findings
Colon cancer
Colon polyps
Constipation
Crohn's disease
Diarrhea
Difficulty swallowing
Diverticulitis
Esophageal reflux
Gastritis
Gastroesophageal disease (GERD)
Heartburn
Hemorrhoids
Hepatitis
Hiatal hernia
Indigestion
Irritable bowel syndrome
Jaundice
Liver disease
Malabsorption
Nausea
Postoperative colon tests
Rectal bleeding
Spastic colon
Ulcers
Ulcerative colitis
Unexplained weight loss
Vomiting
Gastroenterologists perform outpatient colonoscopies, liver biopsies, and endoscopic examinations of the esophagus, stomach, small and large bowel. Your gastroenterologist frequently works with surgeons before and after an operation to help select the best operation for a particular patient and provide follow-up care relevant to the particular digestive disorder
Specialties
When a child is sick or a newborn is failing to thrive, parents want access to the highest level of care. Freeman Health System is proud to have pediatric gastroenterologist (GI) Dr. Muhammad Shaukat on staff at Freeman Children's Clinic, specializing in treating children for issues with the liver and digestive system.
 
Dr. Shaukat treats all GI disorders including celiac, irritable bowel syndrome (IBS), constipation, abdominal pain and many others. He also treats including failure to thrive, which can require finding alternate ways to give a child nutrition, such as a gastrostomy tube or g-tube.
 
Referrals are required. For more information, contact Freeman Children's Clinic at 417.347.8750.
Protect yourself from colon cancer
Did you know colorectal cancer is the 3rd leading cause of cancer deaths in men and women in the United States? It's true, yet colorectal cancer is highly preventable. Approximately 130,000 new cases of colorectal cancer are diagnosed each year. 50,000 people die from the disease each year, yet colon screenings would have saved more than half of those lives.
If you need a colon screening, the gastroenterologists at Freeman Center for Digestive Health can help. Call 417.347.8636 to make an appointment today for your colon screening, with a board-certified, experienced gastroenterologist, and give yourself the gift of peace of mind.
The average colon screening takes less than 30 minutes, involves virtually no pain and little risk, and rarely produces complications.
Starting at age 50, men and women should have a colonoscopy, and do so every 10 years thereafter.
Colon screenings require some special preparation that the clinical staff will explain.
Colonoscopies are performed on an outpatient basis, under mild sedation.
Following the procedure you will need to have someone drive you home, so make plans to relax and take the rest of the day off.
After the screening is complete, the gastroenterologist will explain the results and make recommendations if treatment is needed.
The National Center for Health Statistics states about 5 million Americans have a hernia, but only about 750,000 seek treatment each year.
A hernia can be uncomfortable, unsightly, painful and even cause life-threatening complications. Some hernias, however, do not cause any symptoms. The best way to diagnose a hernia is a physical exam by a surgeon and a CT scan.
Hernias often take months or even years to develop. They grow larger as pressure inside the body builds. Hernias can even develop 10 years after a previous abdominal surgery.
There are different treatment options for hernias, but the only way to effectively treat a hernia and provide long-lasting relief is to have it surgically repaired. This can be done in one of two ways:
Open surgery – where the surgeon makes an incision in the abdominal wall.
Laparoscopic surgery – where the surgeon makes a few small incisions, and inserts long thin tools and a camera. The surgeon uses the tools to repair the hernia with mesh.
The most common causes for hernias are:
Muscle weakness due to weight gain and aging
Muscle strain from heavy lifting or pregnancy
Injury
Scar from a previous abdominal surgery
The link between obesity and formation of a hernia 
Obesity increases the risk for developing abdominal wall hernias. Being overweight increases the strain and pressure on your abdominal muscles – making muscles weaker and more prone to developing a hernia. Obesity can also lead to the development of multiple hernias in the muscle wall.
The key elements to losing weight are diet and exercise. Bariatric surgery, or weight loss surgery, is very effective for people who are unable to lose weight or maintain weight loss with diet and exercise alone. Patients can expect to lose between 35% and 70% of excess body weight one year after bariatric surgery. For more information about bariatric surgery, click here.
Gastroenterology Locations