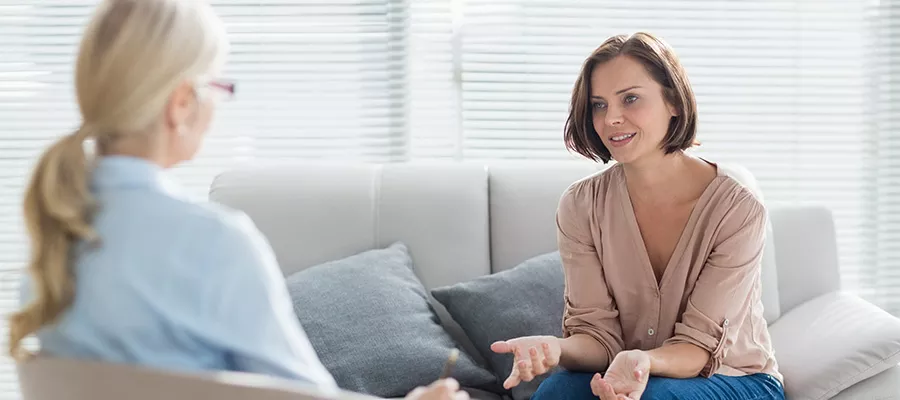 Walk-In Therapy Clinic
417.347.7567
Get help without the wait.
For issues ranging from depression and anxiety to eating disorders and substance use, you can receive same-day help at Ozark Center's Walk-In Clinic.
With a team of 14 therapists, including psychologists, social workers and counselors, you can be matched to a mental health professional who will meet your needs and who you can see on a regular basis after your initial walk-in appointment.
What to expect at your visit
You will first meet with an admissions specialist to complete initial paperwork, and then will meet with a therapist to communicate your needs, explore treatment options and develop a plan of action to get you the help you need.
The intake assessment may take up to two hours. Child care is not provided, so please make arrangements as necessary. If you unable to complete the intake on the first visit, a follow-up may be scheduled. Ozark Center provides free Wi-Fi so please feel free to bring electronic devices.
If possible, please call ahead so you can be matched with a therapist that meets the requirements for your insurance and/or to check if you qualify for financial assistance. Please arrive by 3:00 pm to ensure you can be seen before the end of the day.
Please bring the following items with you to the clinic:
Driver's license or a photo ID
Social Security card or a tax document with your Social Security number listed
If you have insurance, bring your insurance card(s)
If you do not have insurance, bring a proof of residence and proof of income or a W2 (if you have income) to qualify for our state funding program
No referral is required to be seen at the Walk-In Clinic.
For more information, please call 417.347.7567.
8:00 am – 3:00 pm, Monday – Friday
Ozark Center Hope Spring
3901 E. 32nd St., Joplin, MO