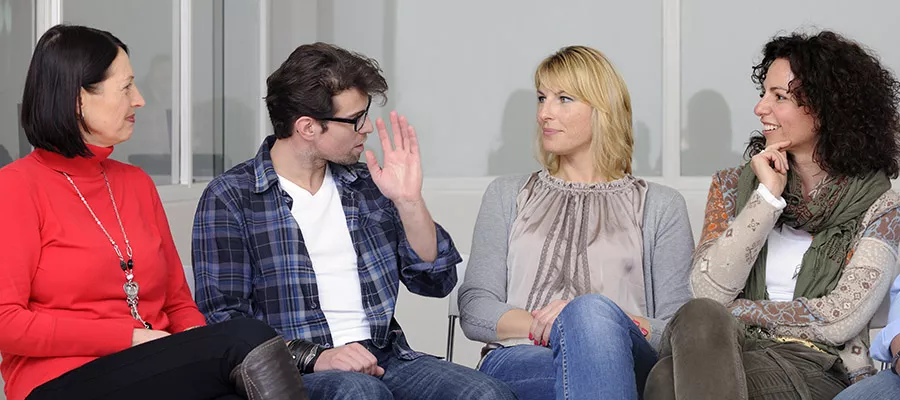 Support Groups
417.347.7600
We're here for you
Ozark Center offers current clients a wide variety of support groups. To learn more, or for a listing of available support groups, please call 417.347.7600.
Online Support Groups
Four daily all-recovery meetings worldwide
Open format and available to anyone in recovery or seeking recovery
8:00 am, 11:00 am, 2:00 pm and 8:00 pm CST daily
In the Rooms – Global Recovery Community
130 weekly online meetings
12-step, non 12-step, wellness and mental health
Forums, tools and discussion
Many topics, including veteran-specific topics
Daily video and phone meetings
Meditation practice
Many AA meetings via telephone or internet
All online NA meetings held at 9:00 pm CST
Available every day of the week
ZOOM Meeting How-To
Download Zoom Cloud Meetings from the App Store
Once downloaded, click the "Join" button
Type in the Meeting ID
Type in Password (if requested)
You are in the meeting!
Some Zoom etiquette:
After downloading the Zoom app, go to your settings and make sure you have enabled your microphone for the Zoom app
When setting up your Zoom (Settings then Meetings) make sure you always choose to mute your mic when joining a meeting. Clicking on the mic while in the meeting will activate your microphone.