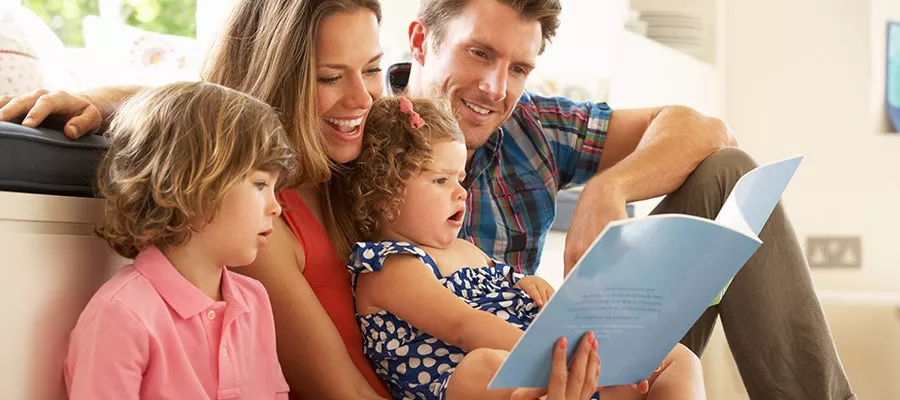 Family Services
417.347.7580
Strengthening families
Families may seek therapy when issues are not resolving on their own. In addition, if a family member is currently in therapy, his or her therapist may ask the entire family to assist in his or her recovery.
Through therapy, families can address issues such as:
Behavioral problems with children
Depression or anxiety symptoms in adults or children
Eating disorders
Co-occurring disorders (substance use and mental health disorders)
Community Psychiatric Rehabilitation Program
Ozark Center Community Psychiatric Rehabilitation Program offers outpatient counseling services and in-home support for children, adolescents, and their families. Our case managers provide in-home services, which can be combined with outpatient counseling to best meet the needs of the family. In-home services also offer resource linking to other systems such as schools, courts, local organizations and social services. Outpatient counseling services are provided by licensed counselors with many years of experience and expertise with family issues.
Services include
Assessment and evaluation
Psychiatric services
Individual therapy
Family therapy
Group counseling
Crisis intervention
In-home case management
Psychosocial rehabilitation
For more information, please call 417.347.7580.
Ozark Center Carl Junction Clinic
Ozark Center Carl Junction Clinic provides outpatient behavioral health services for children and adults.
Individual therapy
Family therapy
Group therapy
Case management
Carl Junction students and staff receive priority scheduling at the Carl Junction location. Call 417.347.7999 to schedule an appointment in Carl Junction. Families can also choose to schedule appointments at the Joplin location, 1800 West 30th Street, Joplin. Call 417.347.7580 for an appointment in Joplin. 
Emergency services available 24 hours a day at 417.347.7720 or 800.247.0661.
Ozark Center Carl Junction Clinic
106 S. Main St.
Carl Junction, MO
417.347.7999

8:00 am – 5:00 pm Monday - Friday
Evenings by appointment