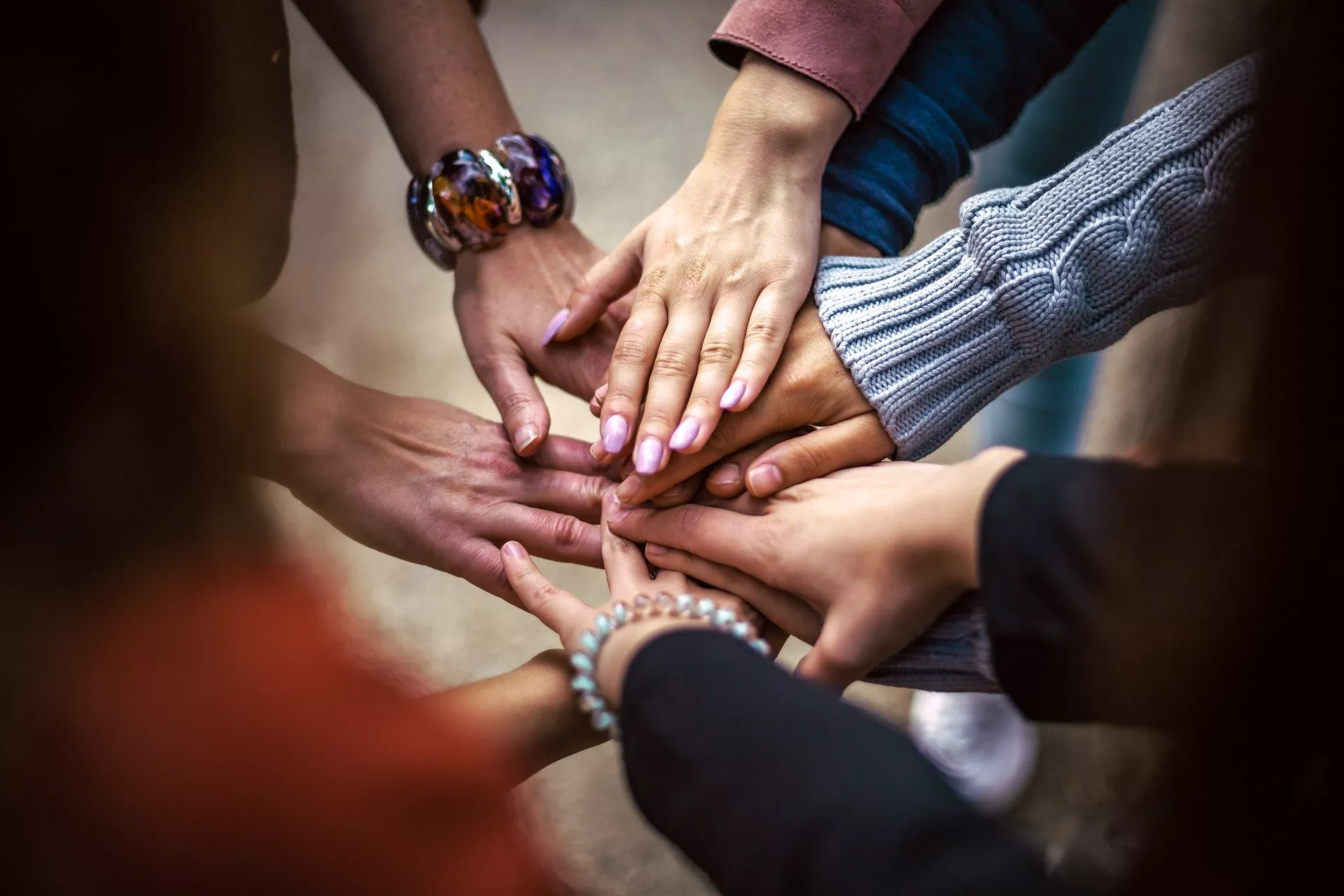 Ozark Center provides trauma-informed care to meet an individual's mental health recovery goals.  Working on each person's strengths, our treatment team assists patients in attaining recovery and wellness goals through person-centered treatment planning.
Adults ages 17 years and 9 months and older with severe and persistent mental illness along with substance abuse disorders are eligible for this program. Patients must reside in Barton, Jasper, McDonald or Newton counties.
Services and Programs
Ozark Center's INSPIRE Center, a psychosocial rehabilitation program, promotes recovery for adults diagnosed with a mental health disorder. Individuals who meet program criteria attend educational groups that focus on mental health recovery, physical health and wellness, and independent living. Groups are offered five days a week at designated locations.
Individuals may select groups and activities based on individual treatment and personal life goals. Members havethe opportunity to meet new people and develop friendships while at the center. An INSPIRE event calendar that lists groups and activities is published monthly.
Examples of groups
Social skills development

Trauma recovery

Independent living skills training

Coping skills development

Physical health and wellness

Prevocational skills

Mental health recovery

Community recreational, social, and educational opportunities
Examples of specialized groups
Smoking cessation

Diabetes education

Individualized wellness recovery action plan development

Peer support groups
INSPIRE offers transportation services to the INSPIRE Center and to various community activities in or near Joplin, which may include educational, physical, recreational, and social activities.
For additional information, please contact your Community Support Specialist at 417.347.7630 or call the INSPIRE Center at 417.347.7651 or 417.347.7655.
INSPIRE Center . . . instilling hope, supporting recovery
Identify my strengths.
Nurture myself.
Support my peers.
Promote my recovery.
Interact with others.
Reinforce what I learn.
Evolve into the person I want to be.
Ozark Center INSPIRE
3220 Wisconsin Avenue, Suite C
Joplin, Missouri
417.347.7651 or 417.347.7655
Ozark Center TEAM Employment provides clients served with the support and services needed to make work and education goals a possibility. A TEAM employment specialist can assist individuals in understanding how job satisfaction can be attained to fit the needs of the employee.
Services
Helps individuals find success in education or career.

Ongoing support and services as needed during employment.

Help in managing unexpected challenges that may arisein a job or in obtaining educational goals.
Job search process
A client will discuss with his/her community support specialist when he/she is interested in pursuing work or education goals.

A TEAM employment specialist will help the client decide what type of job is best suited to his/her preferences, strengths and past experiences.

An employment specialist can help obtain accurate info rmation on how benefits (i.e. Social Security or Medicaid) may be affected by employment.
Supported employment principles
Eligibility is based on individual choice; no one who wishes to participate is excluded.

Individual preferences are important, and decisions about work are based on preferences, strengths and experiences.

Competitive employment is the goal. Focus is on community jobs anyone can apply for and that pay at least minimum wage. This includes part-time and full-time employment.

Job search starts soon after an individual expresses interest in working. There are no requirements for completing extensive pre-employment assessment and training.

Supported employment is integrated with overall treatment. Employment specialists coordinate plans with client's Ozark Center treatment team, which includes case manager, therapist and primary care physician.

The employment specialist coordinates plans with the individual's treatment team. Support is provided to help each client maintain employment as long as the individual wants assistance.
TEAM Employment Program
3220 Wisconsin Avenue, Suite C
Joplin, MO
417.347.7653
Ozark Center Healthcare Home, a program designed for people of all ages, helps individuals manage physical and mental health throughout their lifetime.In general, statistics show that individuals with chronic mental health conditions can die up to 25 years sooner than an individual with a normal life expectancy due to poor healthcare and living. Our goal is for individuals participating in Healthcare Home to have an improved quality of life through better self-management of medical and psychiatric issues. The program is free for Medicaid recipients. Program participation is voluntary.
Services Provided
A nurse care manager helps coordinate the individual's care with his/her psychiatric provider, primary care physician, and medical care specialists. If a person needs to obtain a physical healthcare provider, the nurse care manager may assist.

An initial and follow-up annual metabolic syndrome screening is needed—blood tests, blood pressure and body mass index.

Medical test results will be sent to individual's doctor to help coordinate care.

Educational classes and materials regarding diabetes, asthma, smoking cessation, exercise, and healthy living are available in this program.

A nurse care manager will personally contact an individual after transitions in care, hospitalization, or emergency department visits to assist him/her in understanding prescribed medication, as well as next step in care/treatment.

Services are made convenient by offering satellite clinic days.
Requirements
Willingness to work with a nurse care manager to complete initial and annual metabolic syndrome screening and health history screening

List of current mental health and medical providers

Active Medicaid number (can be determined at time of referral

)
Initial and annual Healthcare Home screening includes:
Height and weight

Blood pressure

Body mass index

Cholesterol

Blood sugar

Lifestyle issues (smoking, weight loss, etc.)

Treatment planning
Mental health services or healthcare providers will not change—Healthcare Home is an additional support service. We ask that the person served develop a working relationship with both medical and psychiatric providers so a healthcare wellness plan can be designed for maximum benefit.
If a person's health condition requires more frequent monitoring, we ask that he/she visit with the assigned Healthcare Home Nurse Care Manager on a more
regular basis.  
For additional information, please call 417.347.7090
Ozark Center Healthcare Home
3220 Wisconsin Avenue, Suite C
Joplin, Missouri
417.347.7090
Office hours: 8 am – 5 pm Monday – Friday.
For psychiatric emergencies after normal office hours, weekends, or holidays, please call Ozark Center Crisis Line at 800.247.0661 (toll free).
Ozark Center's Assertive Community Treatment (ACT) is a community-based support system that delivers a full range of services to individuals with severe and persistent mental illness who experience complex and challenging conditions. ACT individuals may also struggle with co-occurring substance abuse disorders, homelessness or other emotional needs.
ACT, an evidence-based service, is proven to be successful for individuals who need more frequent contact or additional support to live successful lives. Our services are available daily.
ACT Team Individuals that meet qualification requirements work with a team of specialists to help with daily needs such as managing mental health symptoms, finding employment, budgeting finances, and building meaningful relationships. Success in these areas can mean fewer hospitalizations and a greater sense of well-being for clients.
ACT team members include:
Psychiatric Provider
Registered Nurse
Therapist
Substance Abuse Specialist
Employment Specialist
Community Support Specialist
Peer Support Specialist
Services Ongoing, personalized care is provided in an individual's home, on the job, and in the community. Each person is respected as an individual whose input is important. All ACT team members work diligently to help each person served reach his or her individual goals through:
Medication management and education
Individual therapy
Appropriate substance abuse interventions
Assistance with completing benefit applications
Help returning to school and/or finding gainful employment
Assistance with housing needs
Building personal support systems
Ozark Center Assertive Community Treatment 417.347.7065
Housing is key to helping people achieve independence and integration within the community. Housing Outreach Liaisons help people with disabilities obtain and maintain safe, stable and affordable housing that meets their individual and family needs. 
Housing Liaisons teach others how to meet their basic needs and achieve their goals. They also work with local landlords to increase local housing opportunities.
What Does a Housing Outreach Liaison Do?
Identify community resources for meeting basic needs 
Help people use community resources that can provide financial assistance for bills, deposits, application fees, legal fees or personal documentation
Connect people with legal resources to clear up current warrants and engage/reengage with specialty courts
Research landlords who are willing to work with registered sex offenders
Help people get birth certificates, Social Security Cards, ID cards, zero-income or Social Security award letters, homeless verifications, verifications of disability and/or verifications of homelessness
Help people get durable medical equipment and establish medical or psychiatric care if needed/wanted
Engage people in conversations about mental health or substance use treatment services
Provide resources to people's friends and family members who are also experiencing homelessness
For more information, call 417.347.7630.
Referral Process
Ask your physician, therapist or psychiatrist for a referral to Ozark Center Community Care Program. If you do not have a medical provider, call 417.347.7567 for help in finding one.
You may also go to any Ozark Center location for information about available adult community services.
Call Ozark Center Crisis Intervention Services at 417.347.7720 if you have a mental health emergency or if you want an individual assessment to determine eligibility for service.
Location


530 East 34th Street,
Joplin, Missouri 64804