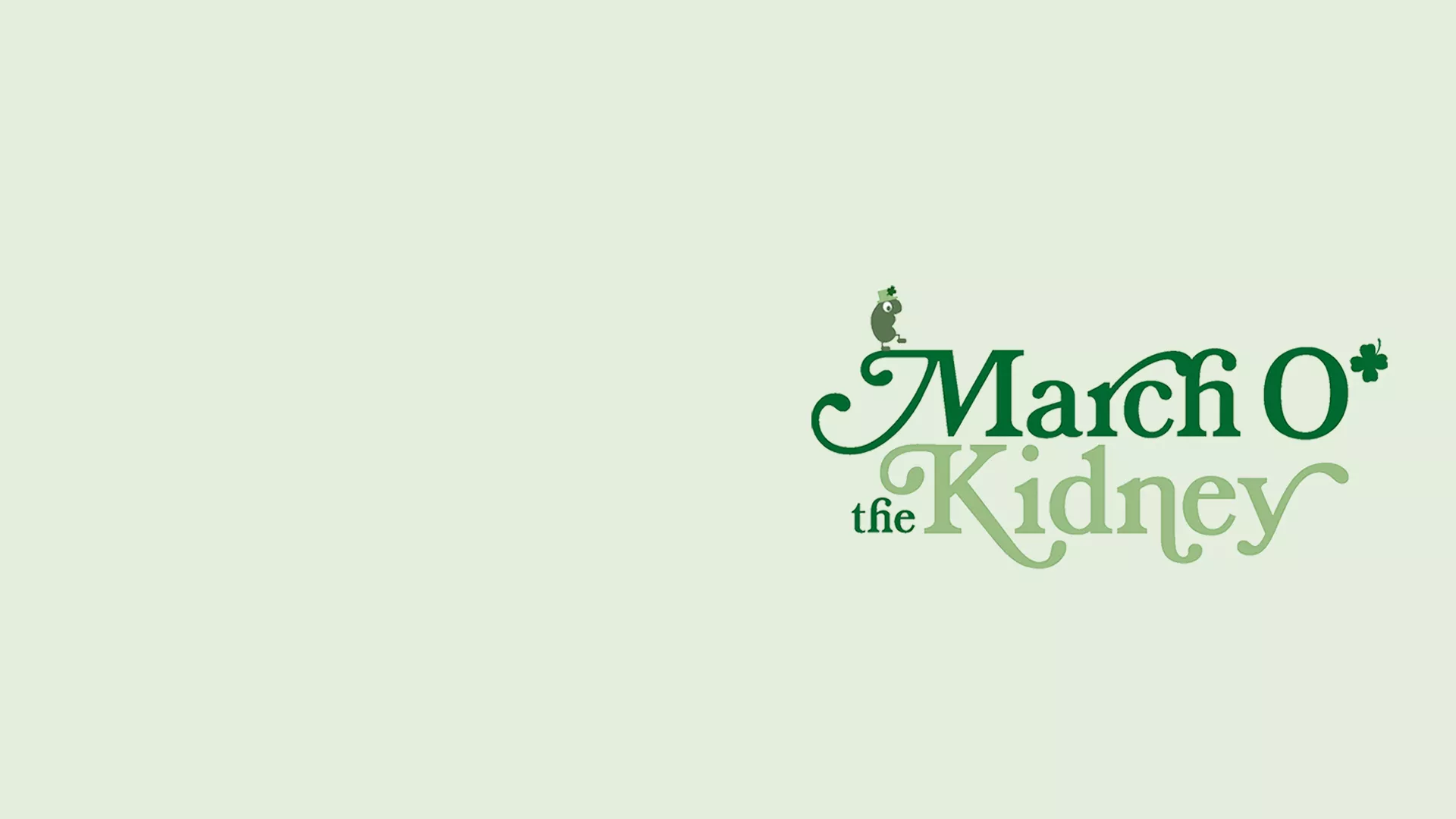 March O' the Kidney
417.347.8330
March O' the Kidney
Saturday, March 11, 8:00 am – 11:00 am
Northpark Mall | JOPLIN
Our walk will be held from 8:00 am – 11:00 am Saturday, March 11, at Northpark Mall, Joplin. We walk to raise awareness and funds for those suffering from kidney disease – a life-threatening condition that affects millions of people.
When you register for this event or donate, you help raise funds to meet the needs of Freeman dialysis patients. One hundred percent of funds raised will be used locally for direct patient assistance through the Freeman Dialysis Patient Assistance Fund.
Patients with chronic kidney disease must go on dialysis, and these lengthy treatments make it difficult for patients to work or enjoy a typical lifestyle. Many struggle to pay for medical expenses, proper nutrition and transportation costs. The Freeman Dialysis Patient Assistance Fund helps provide direct assistance for these needs.
For more information, please contact Sally Currence at scurrence@freemanhealth.com.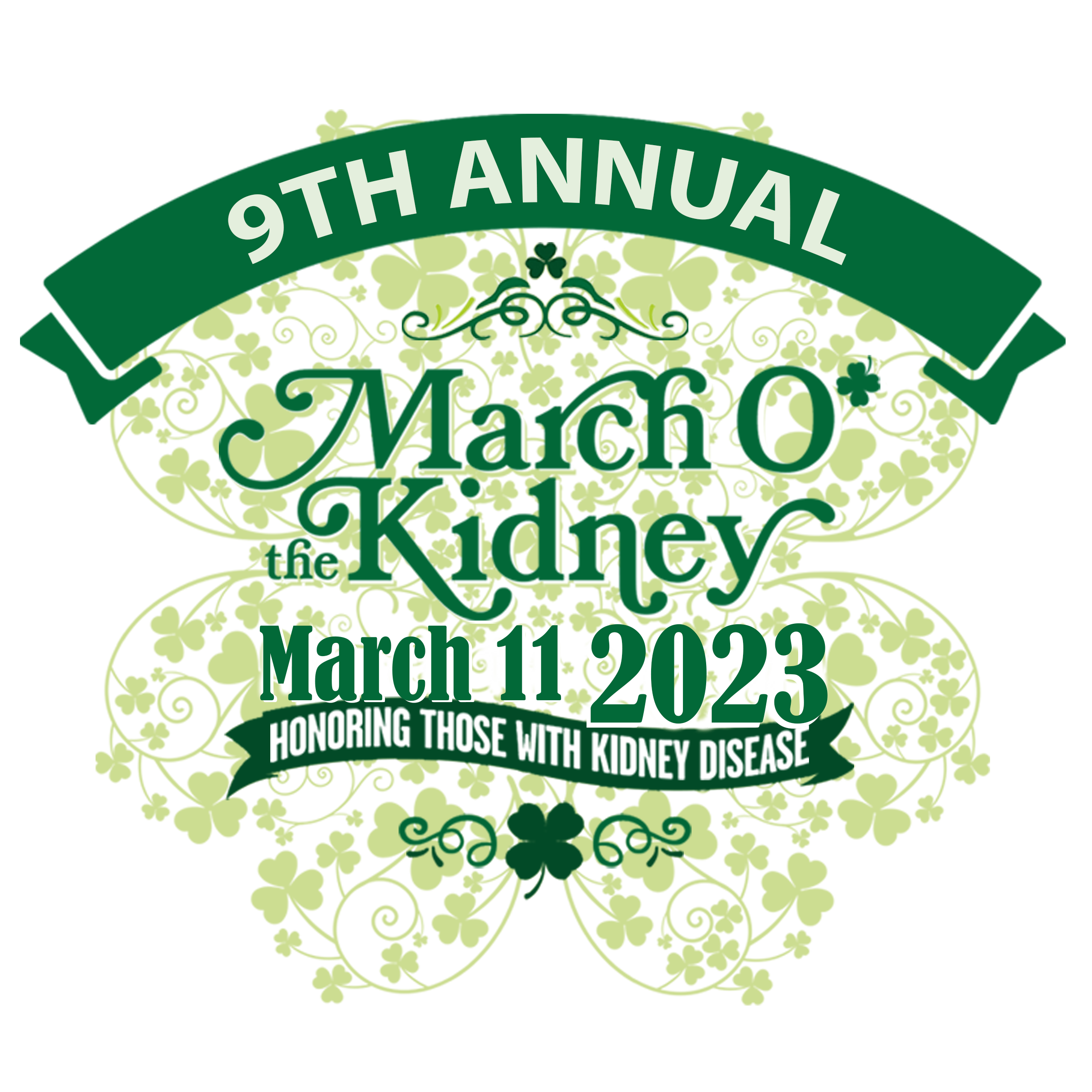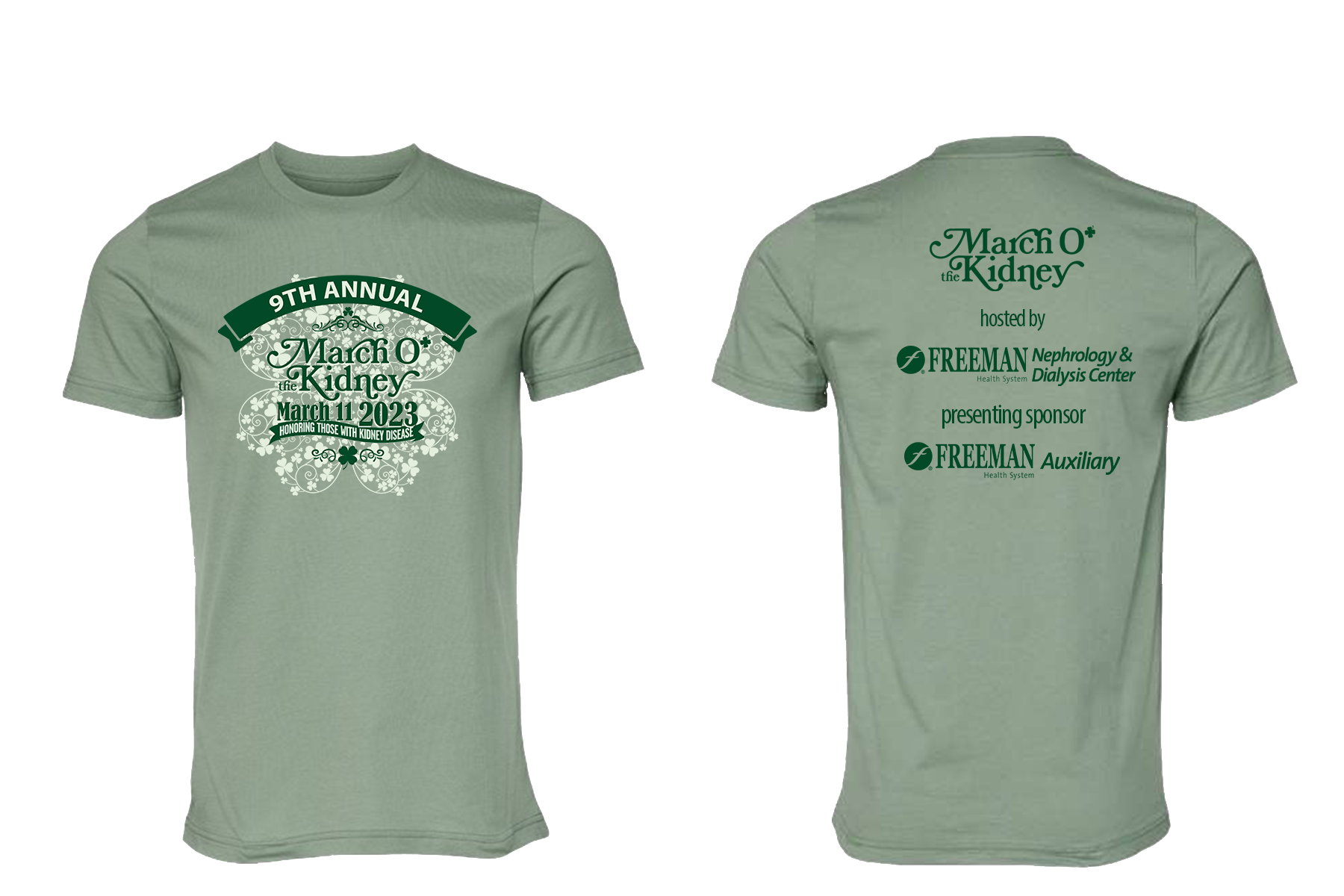 BELLA + CANVAS – Jersey Tee – Sage
BELLA + CANVAS – Three Quarter Sleeve Baseball Tee –
Grey and Emerald Triblend