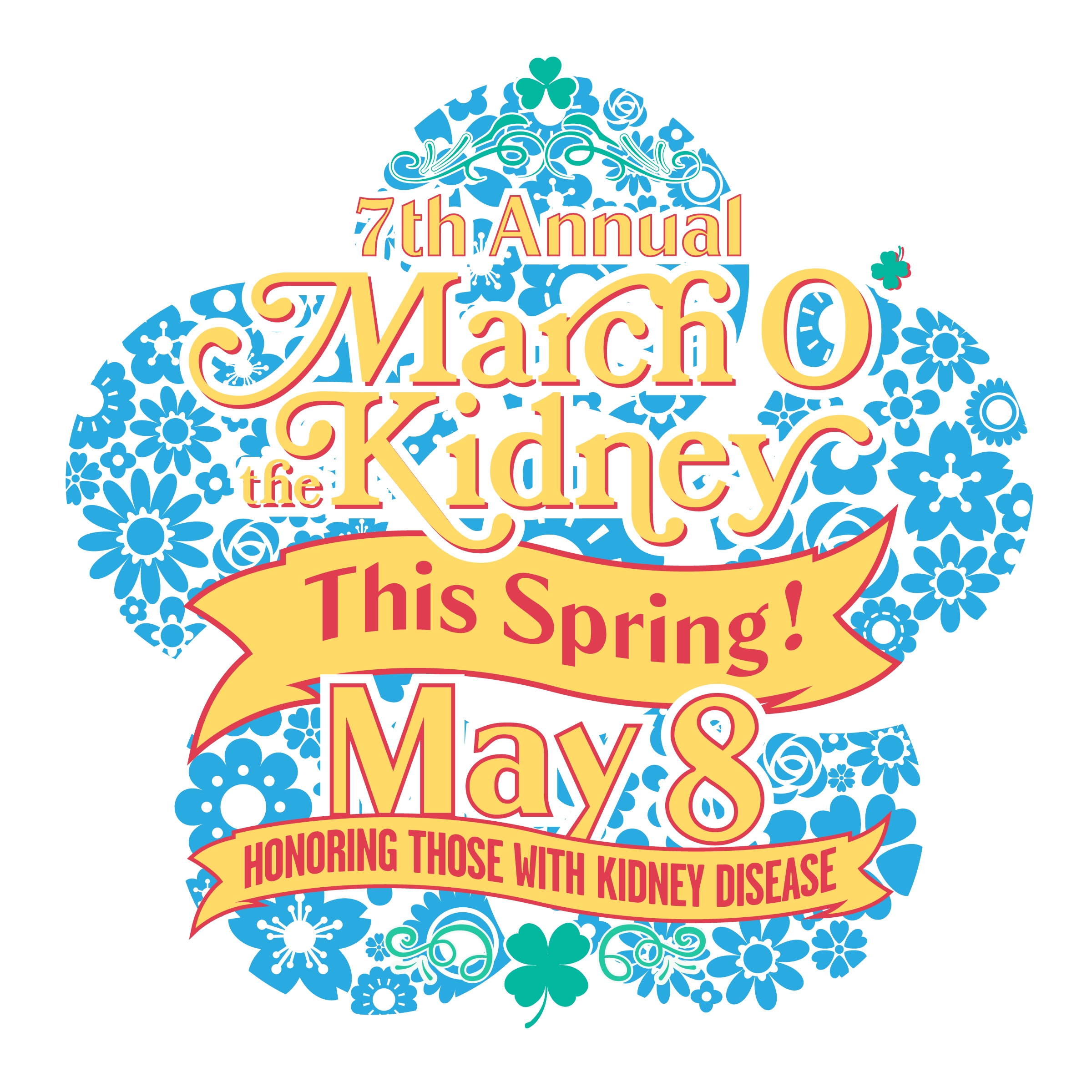 We're marching into May and to a new location for this year's March O' the Kidney event!
Our walk will be held from 4:00 pm – 6:00 pm, Saturday, May 8 at Freeman Hospital East lawn, just south of the hospital. While date and location may have changed, the cause is still the same! March O' the Kidney is a 1-mile walk honoring dialysis patients. We walk to raise awareness and funds for those suffering from kidney disease – a life-threatening condition that affects millions of people.
Patients with chronic kidney disease must go on dialysis, and these lengthy treatments make it difficult for patients to work or enjoy a typical lifestyle. Many struggle to pay for medical expenses, proper nutrition and transportation costs.
When you register for this event or donate, you help raise funds to meet the needs of these patients. One hundred percent – 100% - of funds raised will be used locally for direct patient assistance through the Freeman Dialysis Patient Assistance Fund.
For more information, please contact Kennedy Thomas at krthomas@freemanhealth.com.