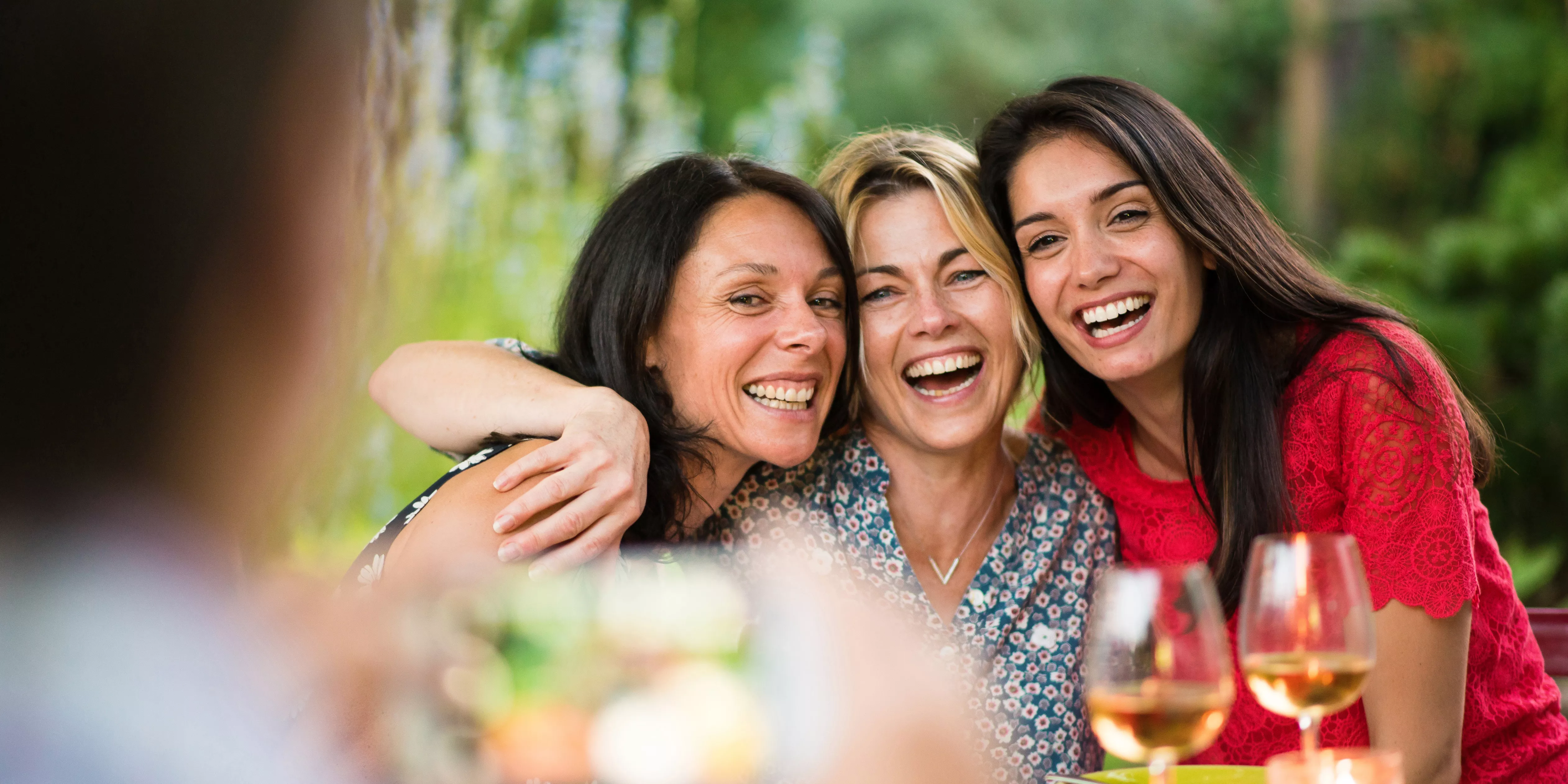 Reconstructive & Cosmetic Plastic Surgery
417.347.8210
Joplin cosmetic surgeon, Dr. Steve Hughes, has more than 20 years of experience in reconstructive and cosmetic plastic surgery. He is board-certified by the American Board of Plastic Surgery. He specializes in cosmetic surgery of the breast and body, and offers a full range of services, including less invasive treatments such as Botox® and injectable fillers. If you have been putting off a cosmetic surgery procedure due to cost, now is your chance to step into a brand new you with high confidence in your hospital surgical team – and at a price you can afford!
Cosmetic surgery is usually considered elective and not covered by health insurance. Reconstructive surgery corrects deformities and restores normal function. These surgeries to correct congenital defects, developmental abnormalities, trauma, infection, tumors or disease are generally covered by most health insurance policies although coverage for specific procedures and levels of coverage vary by plan.
In addition to reconstructive and cosmetic procedures, Dr. Hughes is also specialized in an array of hand repair procedures.
Reconstructive and Cosmetic Plastic Surgery Services
The outcome of any plastic surgery procedure can improve your self-image, change your outlook on life, slow the aging process and improve your body function. With Dr. Hughes' extensive surgical experience, he can help you achieve the body you have always wanted.
Services Include:
Hand surgery

Tummy tuck – abdominoplasty (for women and men)

Eyelid surgery – blepharoplasty

Face lift/neck lift

Brow lift

Forehead lift

Liposuction

Nose job – Rhinoplasty

Thigh lift

Arm lift

Body contouring

Gynecomastia repair

Labiaplasty
Hand surgery can help relieve pain from multiple conditions. In addition to breast and body cosmetic and reconstructive surgery, Dr. Hughes also specializes in:
Tendon repair

Open or closed reduction of hand and wrist fractures

Carpal tunnel syndrome release (endoscopic and open)

Release of Dupytren's Contracture

Surgery for rheumatoid arthritis

Removal of tumors of the bones and soft tissue
Abdominoplasty (the tummy tuck) is a surgical procedure that can flatten and shape the abdomen and waist. The surgical procedure removes excess fat and skin, and then tightens the surrounding muscles. It can even be used to restore weak or separated muscles, resulting in a smoother and firmer abdomen. This procedure is not an effective weight loss solution on its own but it can enhance weight loss efforts.
Women who have stretched skin and abdominal muscles due to pregnancy are often ideal candidates for tummy tucks.  But men can benefit from tummy tucks as well. With a balanced diet, healthy lifestyle and regular exercise, the results can be extremely effective and long-lasting.
Eyelid surgery – blepharoplasty combines state-of-the-art techniques to rejuvenate the eyelids resulting in a more youthful appearance. During the aging process, the eyelid skin stretches, muscles weaken and fat accumulates around the eyes, causing bags above and below. The procedure may include removal of excess skin and fat to correct puffy, sagging or tired looking eyes. In select patients, excess fat from the lower eyelid may be transposed or injected below the eyes to correct any undesirable hollow region below. Wrinkles may be improved by direct removal of excess skin and/or muscle or by laser resurfacing. Though blepharoplasty is often performed as a single procedure, it may be combined with a browlift, facelift or skin resurfacing to achieve the best results.
Face lift and neck lifts counteract the problems associated with aging, sun exposure and daily stresses of life by removing fat from the neck and tightening skin and muscles, giving your face and neck a rejuvenated, youthful look. Face lift surgery can be combined with a browlift, eyelid surgery or laser skin resurfacing.
In most cases, a face lift or neck lift procedure involves the removal of excess skin and tightening or reshaping of the skin and muscle tissues. There are several types of facelift procedures that Dr. Hughes can discuss with you. These include:
Deep Plane lift or composite lift

SMAS lift

Subperiosteal lift

Skin lift

Mid facelift

Feather lift

Thread lift
Brow lifts can revitalize and correct sagging or low position eyebrows, which create a tired or sad appearance, deep horizontal creases across the forehead, and frown lines between and across the top of the nose. The procedure can be done in conjunction with other surgeries (such as facelift and eyelid). Additionally younger adults who have a low brow or who already have deep frown lines due to stress or over activity of muscles may benefit from the procedure.
Forehead lift. There are a variety of ways to elevate the brows and correct aging changes in the forehead area. There are three commonly used techniques – coronal lift, endoscopic lift and subcutaneous lift. Dr. Hughes will closely examine your entire forehead and upper eyelid region, noting the muscle activity when you assume various facial expressions. The particular surgical technique that he will recommend will depend on many factors such as the position of your eyebrows, the amount of excess upper eyelid skin and the height of your hairline.
Liposuction is one of the most popular cosmetic surgery procedures – it sculpts the body by removing undesirable fat from areas such as the abdomen, waist, hips, buttocks, thighs, knees, neck and upper arms that have not responded to diet and exercise.
Liposuction surgeries can help improve your self-esteem by slimming and reshaping the body, eliminating these stubborn, localized fat deposits. This improves the body contours and proportions, resulting in a leaner body that is less disproportionate than before. The results are long-lasting and can be maintained with proper diet and exercise.
Rhinoplasty reshapes, reduces or augments a person's nose, removes a hump, narrows nostril width, changes the angle between the nose and the mouth, or corrects injury, birth defects, or other problems that affect breathing.
Before the nose is altered, a young patient must reach full growth, usually around age fifteen or sixteen. Many patients have chin augmentation in conjunction with rhinoplasty to create a better balance of features.
Body lift and contouring. A body lift most commonly refers to recontouring the lower body by addressing loose skin and contours. A patient may need a tummy tuck to take care of the skin and abdominal wall laxity in the front. However, some patients may have loose skin on the back buttocks or lateral thighs as well. This is referred to as a posterior lower body lift. A tummy tuck and a posterior lower body lift can be performed at the same time and is referred to as a circumferential lower body lift or belt lipectomy.
The circumferential lower body lift can be performed in one surgical setting, which allows for a flat abdomen and an improved lower back. At the same time, the buttock can be lifted and the lateral thighs can be improved.
Dr. Hughes performs the body lift and all other body contouring procedures, including liposuction, arm lift, thigh lift, breast lift, upper back lift and Brazilian butt lift.
Botox® is FDA-approved to temporarily reduce the appearance of forehead lines, moderate to severe frown lines and crow's feet. The injuctions use a toxin that temporarily prevents a muscle from moving by blocking certain chemical signals from nerves. Botox can help with:
facial wrinkle improvement

hyperhidrosis (excessive sweating) treatment

migraine treatment
If you are pregnant, breast feeding or allergic to cow's milk protein, doctors do not recommend receiving Botox®.
The procedure itself does not cause much discomfort, but you may want your skin numbed beforehand. Dr. Hughes will use a thin needle to inject the botulinum toxin. Depending on the size of the area being treated, the number of many injections may vary.
Injections typically last three months or longer, and follow-up injections are required to maintain the effect.
Augmentation and Reconstruction
Breast augmentation can give women with small or unevenly sized breasts a fuller, firmer, better-proportioned look through the placement of implants in the breast. Recovery is usually no more than a few days for an augmentation and a few more days for a lift or reduction. Most women return to normal activity within a week.
Implants
There are two accepted and available breast implant fillers – saline and silicone. Both fillers are FDA-approved to be safe fillers for breast implants. Saline breast implants consist of isotonic watery saline solution and present no health risk to the patient even when ruptured. Saline implant have the same concentration as the normal cells of the body and the blood.
Silicone breast implants consist of silicone gel, and have become the filler of choice for many patients as these implants generally have a more natural feel and are softer. Today, silicone implants are made with multiple layers of silicone elastomer surrounding the implant. This reduces the amount of gel bleed but can make the implants feel and look somewhat firmer, but still softer than saline. Silicone gel breast implants are pre-filled and are ordered in the by size. Dr. Hughes and staff will help you choose the perfect solution for your individual needs.
Shape
In addition to size, you will be able to determine if you want to reshape your breast. Some implants give the breast a more rounded appearance, while others create a breast shaped like a "tear drop", known as an anatomical implant. There are a number of variables to determine the best implant for your needs and will be discussed with you.
Incisions
Dr. Hughes uses the latest techniques, usually resulting in minimal or little scarring. The most common incisions include an inframammary incision (near the crease under the breast), an auxillary incision (in the underarm area) or a periareolar incision placed at the edge of the areola (the pigmented skin surrounding the nipple). Incision patterns vary based on the type of implant, degree of enlargement desired, patient anatomy and patient preference.
Services
Breast augmentation
Breast lift with or without augmentation
Breast reduction with lift
Breast reduction for men
Breast reconstruction after cancer treatment
Dr. Hughes can help relieve pain from multiple conditions of the hand. In addition to breast and body cosmetic and reconstructive surgery, Dr. Hughes also specializes in:
Tendon repair

Open or closed reduction of hand and wrist fractures

Carpal tunnel syndrome release (endoscopic and open)

Release of Dupytren's contracture

Surgery for rheumatoid arthritis

Removal of ganglion cysts or masses of the bones and soft tissue
Reduction is a procedure to repair fractures or dislocations. Reduction in this case means "bring back to normal." An open reduction is where fracture fragments are repaired surgically, and closed reduction is the manipulation of bone without surgical exposure, often setting the bone back in place so it may repair itself and regrow.
Carpal tunnel syndrome is a condition that affects a nerve that passes through the wrist to the hand. It usually causes pain, numbness and tingling in the thumb, index finger, middle finger and side of the ring finger. People may also have pain in their arm. To treat carpal tunnel syndrome, Dr. Hughes may perform surgery, depending on the severity of the condition. Surgery involves cutting the ligament that stretches across the wrist to form the tunnel.
Dupytren's contracture is a condition that affects one or both hands. It causes the tissue under the skin on the palm to thicken. Over time, this can slowly get worse and affect the movement of the finger muscles. Other symptoms may include hard bumps (called nodules) under the skin on the palm, bands of thick tissue under the skin on the palm, finger joint stiffness and trouble straightening one or more fingers all the way (usually the ring and little fingers). Dr. Hughes can perform surgery or other procedures to remove or break apart the thick tissue in the hand.
Rheumatoid arthritis is a disease that causes pain, swelling and stiffness in the joints. It is one of many different types of arthritis. Rheumatoid arthritis happens when the body's immune system attacks the joints.
Ganglion cysts or other masses can also occur in the hand and fingers such as tenosynovial giant cell tumors, lipomas and glomus tumors. Dr. Hughes can perform surgery to remove these tumors from the hand and fingers.