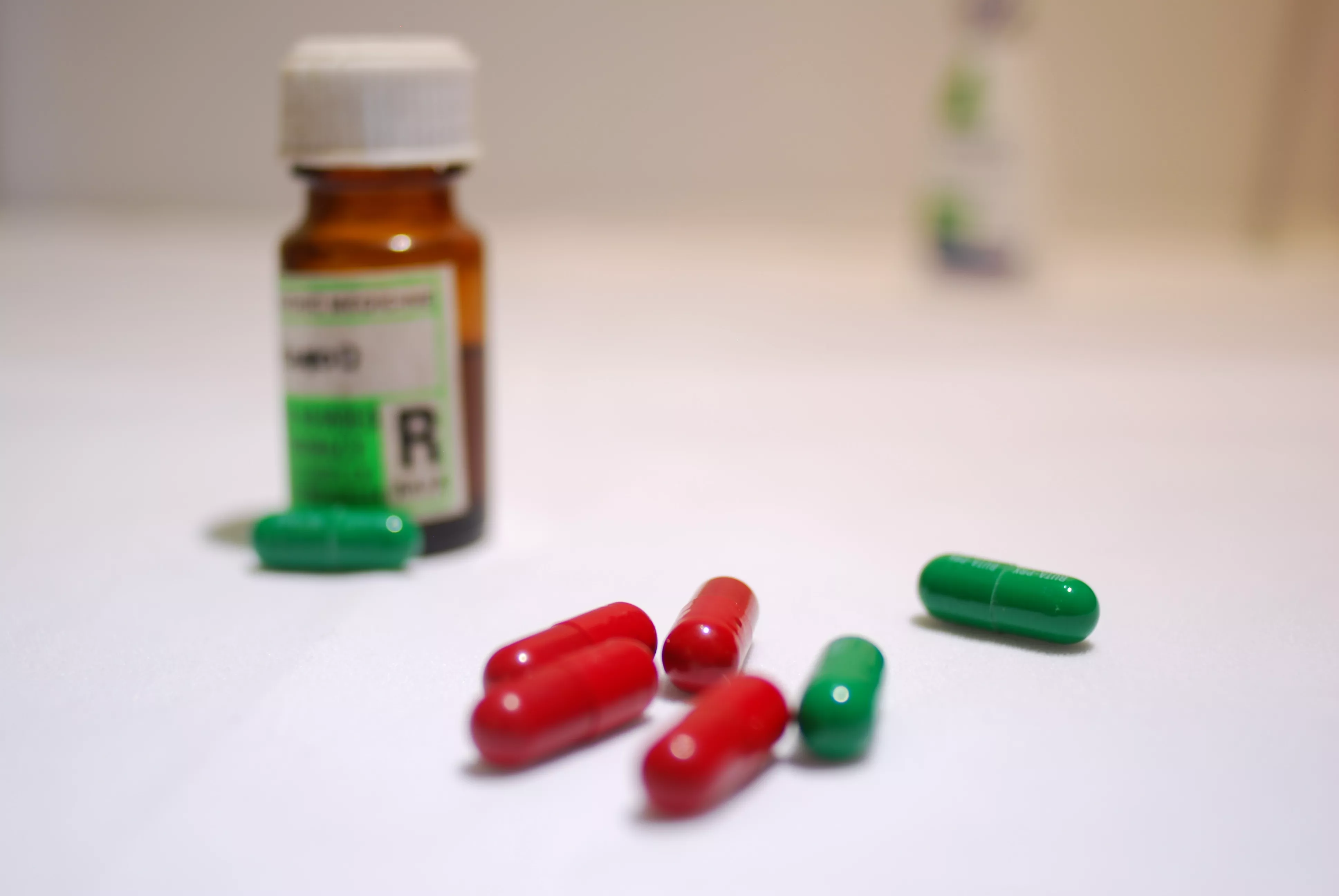 Freeman Health System Pharmacy is committed to providing high quality pharmaceutical care to our patients, as well as being a resource for other healthcare providers.  Our team consists of 29 pharmacists and 37 technicians that work together to meet the ever-rising demand of the Pharmacy Department. Our services include:
Pharmacokinetic Consult Service
Heparin and Warfarin Dosing Management
Renal Dosing Adjustments
IV to PO Automatic Conversion
Antibiotic Stewardship
Pharmacist Ran Metabolic Support Service
Medication Reconciliation Technician Program
24 Hour Central Pharmacy Coverage
QuickMeds Pharmacy™, your fast pharmacy solution, offers high-quality, expert pharmaceutical care. We have two QuickMeds Pharmacy™ locations: Freeman Hospital West and Freeman Neosho Medical Building. For your convenience, both locations coordinate billing and prescription drug claims on your behalf. Click here to learn more about QuickMeds Pharmacy™.
Pharmacy Residency
Purpose
The purpose of the residency is to provide postgraduate educational and training experiences for pharmacists so they can obtain the fundamentals of exemplary contemporary pharmacy practice in an integrated health system. The program will also allow the residents to gain experience in providing direct patient care to multiple patient populations. Through various clinical, practice management and pharmaceutical practice training segments, the residency instills a philosophy of practice that embraces the concept that pharmacists must be accountable for optimum drug therapy outcomes and act as leaders in advancing care of patients. Pharmacists will develop leadership skills, communication skills (both written and verbal) and professionalism in preparation for their own clinical practice as a clinical pharmacist in a hospital setting. The resident will also gain valuable skills as an educator while precepting pharmacy students from various colleges of pharmacies. Upon graduating from the PGY-1 program, the resident will be qualified to become board certified in pharmacotherapy.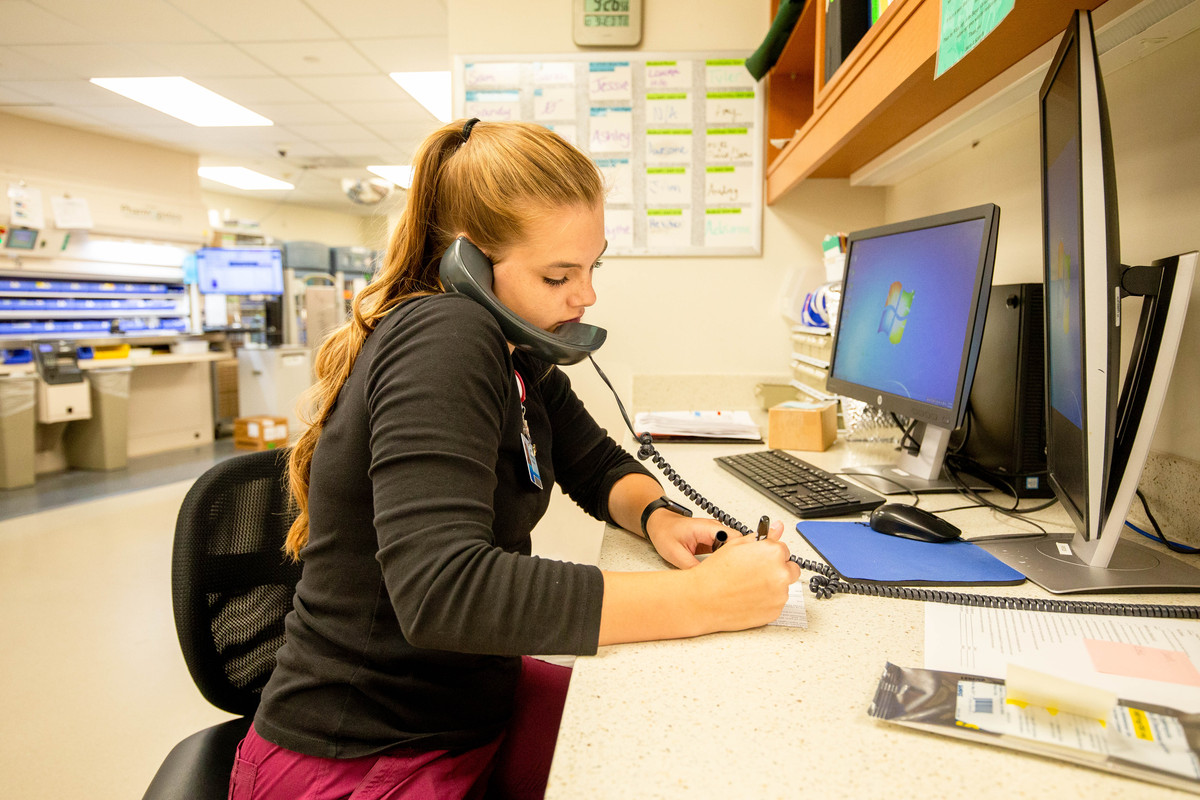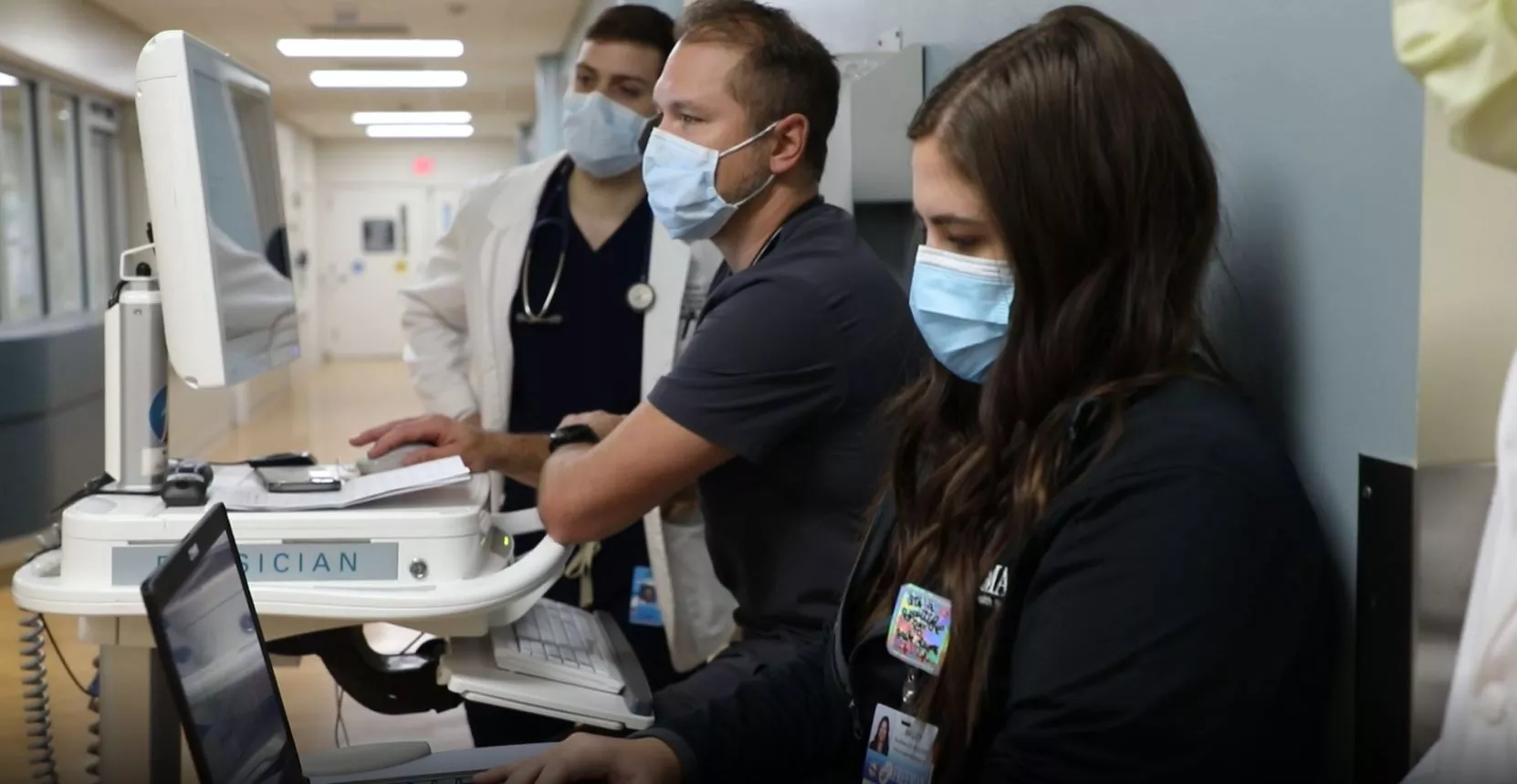 Number of Resident Positions Available
Start Date
Benefits
Competitive Annual Compensation
Insurance – medical, vision, and dental coverage
Eligible for paid time off
Staffing
Weekend and evening shift per assigned rotation.
Monthly Rotations
Orientation
Kinetics/anticoagulation
Internal Medicine I & II
Infectious Diseases
Cardiology
Metabolic Support
Critical Care
Oncology
General surgery
Elective
Longitudinal Rotations
Management/leadership/informatics
Research
Drug information
Staffing
Other Experiences
UMKC Pharmacy Residency Teaching Certificate Program
Precept pharmacy students
ACLS Certification
ASHP Midyear Clinical Meeting
Midwest Pharmacy Residency Conference
Application Information
All application materials should be submitted using PhORCAS
National Match Service Code: 246813
ASHP Program Code: 64033
Candidates must be eligible for licensure in the state of Missouri and submit:
Curriculum vitae
Letter of intent
Official academic transcript
Three personal letters of recommendation
One letter from a non-academic source
Important Dates: 
Application deadline: early January
Onsite interviews: February
Match day: mid-March
Pharmacy Preceptors
Amanda Adkins, PharmD; University of Kansas
Precepts: Internal Medicine 2
Adrienne Carey, PharmD, BCPS; University of Kansas
Precepts: Informatics, Internal Medicine, Research
Bryan Feagan, PharmD, BCPS; University of Kansas
Precepts: Oncology
Sara Freitas, BScPhm, PharmD, M.Ed., MSM; University of Kansas
Precepts: Staffing
Scott Goade, PharmD, BCNSP; University of Missouri – Kansas City
Precepts: Metabolic Support, Research
Jeff Huffman, BScPhm, BCPS; University of Missouri – Kansas City
Precepts: Infectious Diseases
Tyler Koepsel, PharmD; University of Missouri – Kansas City
Precepts: Anticoagulation/Kinetics
Kelly Kunard, BScPhm; University of Kansas
Precepts: General Surgery/Kinetics
Abbey Lacey, PharmD; Creighton University
Precepts: Orientation/Staffing
Caleb Morey, PharmD; Southwest Oklahoma State University
Pharmacy Operations Manager
Precepts: Management
Audrey Newcomb, PharmD; University of Kansas
Residency Program Coordinator
Precepts: Drug Information
Denise Power, BScPhm; University of Missouri – Kansas City
Precepts: Informatics
Lacey Schultz, PharmD, BCPS; Creighton University
Precepts: Critical Care
Andi Sneed, BScPhm; University of Missouri – Kansas City
System Director of Pharmacy
Precepts: Management
Jack Udell, PharmD; University of Nebraska Medical Center
Residency Program Director and Clinical Coordinator
Precepts: Management, Research
Sarah Woods, PharmD; University of Oklahoma School of Pharmacy
Precepts: Cardiology/NICU/Pediatrics and Anticoagulation/Kinetics
Current and Past Freeman Pharmacy Residents
2021-2022:  Janel Baker, University of Kansas
2021-2022:  Bailey Mitchell, University of Missouri - Kansas City
2021-2022:  Molli Slauter, University of Missouri - Kansas City
2020 – 2021 –  Anh "Vianne" Tang, PharmD,  University of Missouri - Kansas City
2020 – 2021 –  Diem Huynh, PharmD, Harding University
2020 – 2021 – Evan Roberts, PharmD, University of Missouri - Kansas City
2019 – 2020 – Amanda Rackers, PharmD; University of Missouri – Kansas City
2019 – 2020 – Flavius Boboescu, PharmD; University of Missouri – Kansas City
2018 – 2019 – Mica Henry, PharmD; University of Missouri – Kansas City
2018 – 2019 – Tyler Koepsel, PharmD; University of Missouri – Kansas City
2017 – 2018 – Meredith Mitchell, PharmD; Harding University
2016 – 2017 – Tandinh Pham, PharmD; University of Missouri – Kansas City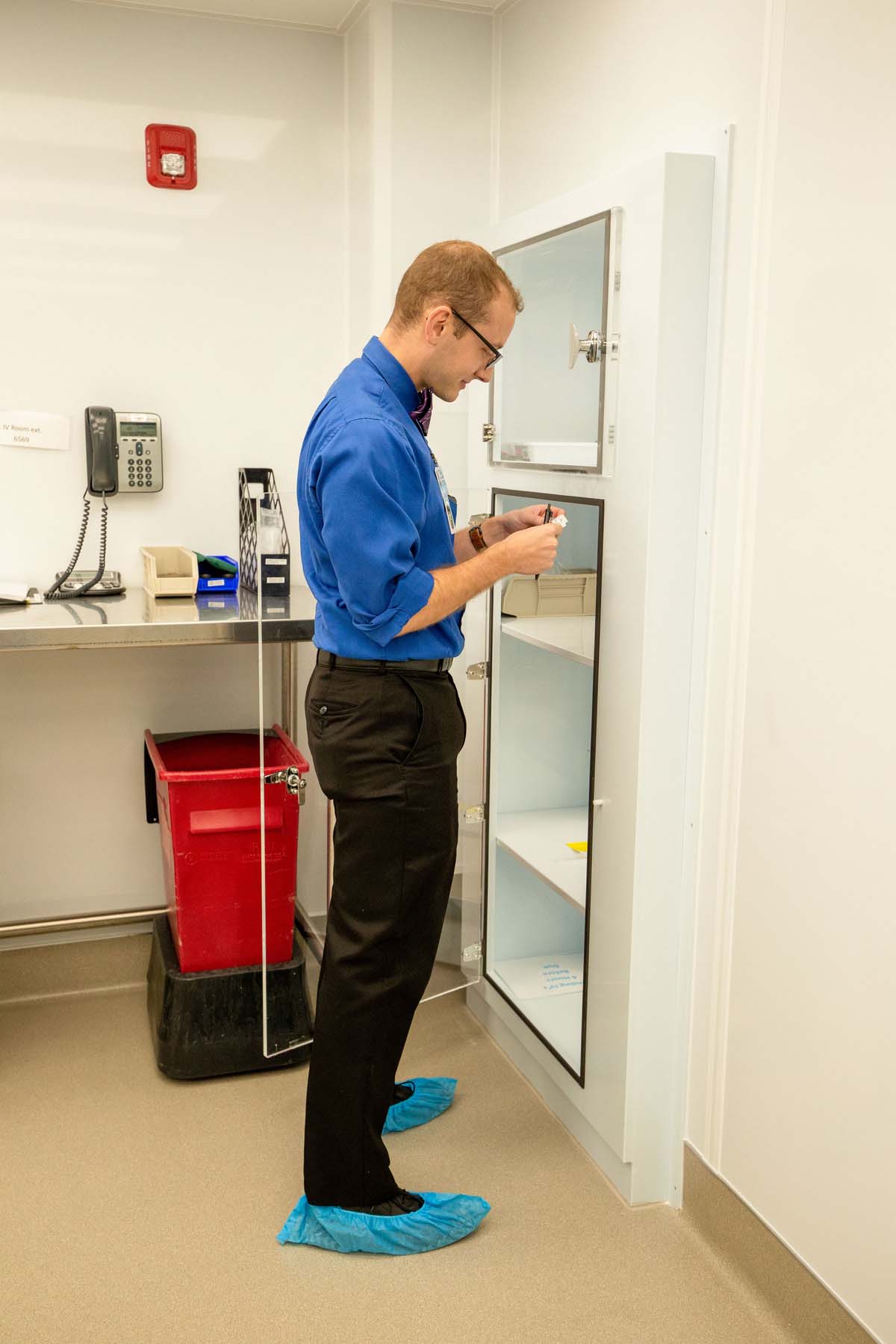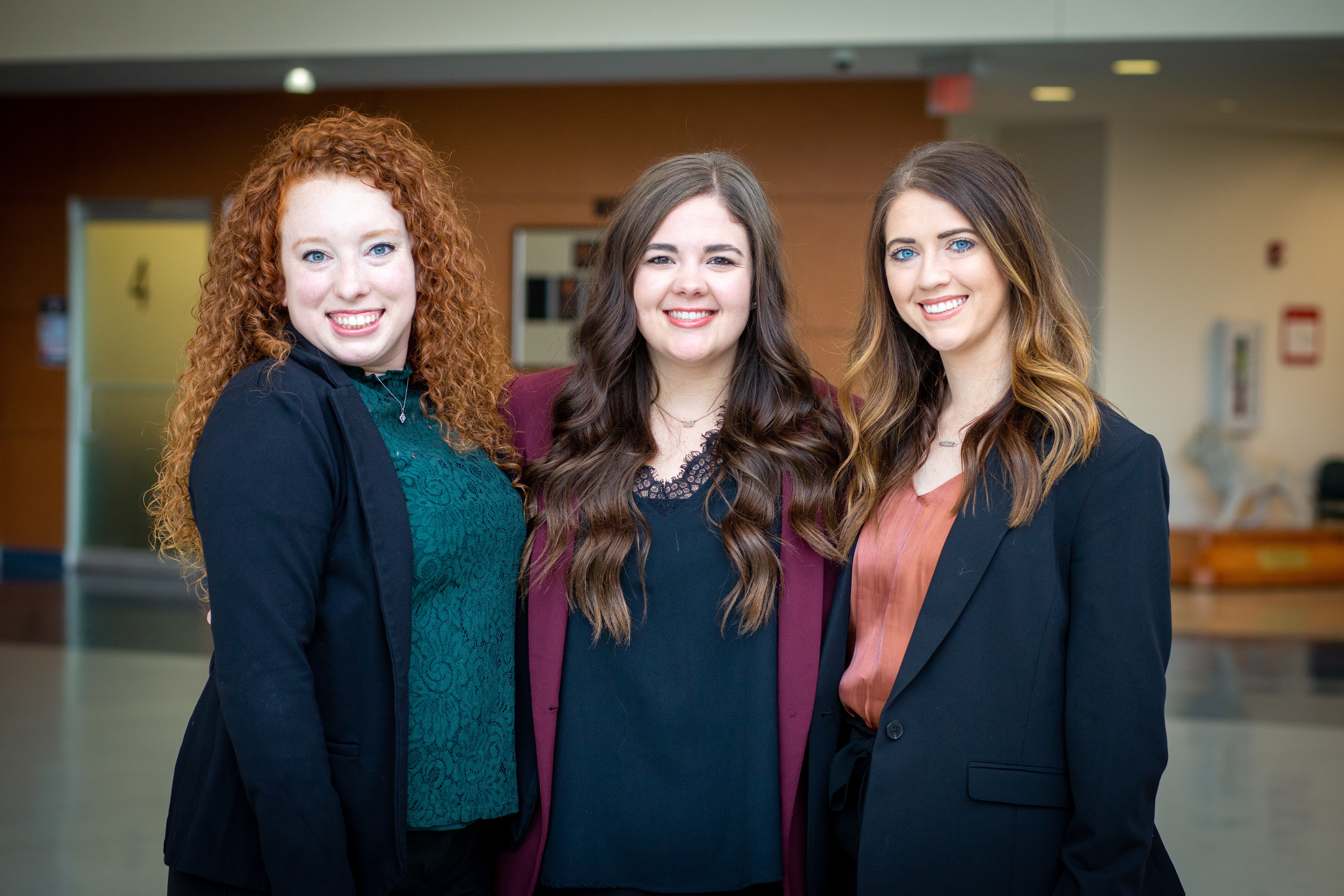 Janel Baker, Bailey Mitchell, Molli Slauter - 21/22 residents