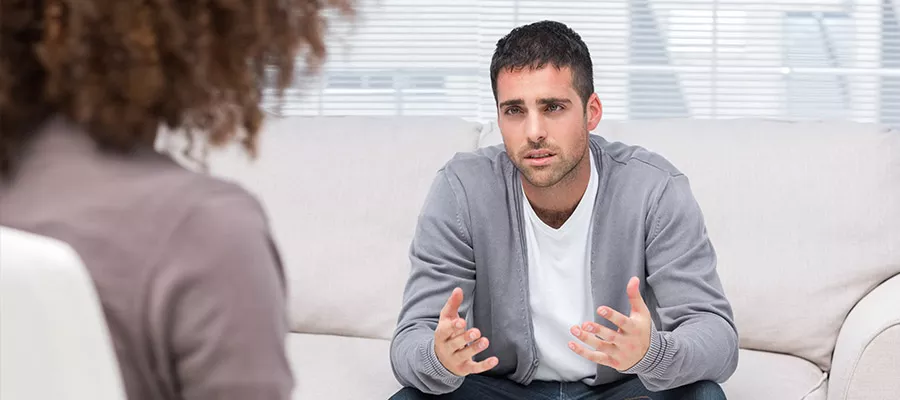 Psychiatric Services
For adults, call 417.347.7567
For children, call 417.347.7580
Ozark Center psychiatrists specialize in diagnosing, treating and preventing mental and emotional issues.  Psychiatrists practice psychotherapy, perform mental health evaluations and prescribe medications. While many mental health issues respond well to treatments that do not require medications, psychiatrists are specially trained in the relationship between mental and physical health and can help with those issues that require medication in addition to therapy.
While our psychiatrists can treat most mental health issues, they most commonly see:
Severe depression
Bipolar disorder
Psychotic disorders, such as schizophrenia
Inpatient Adult Psychiatric Services
Stephens Adult Psychiatric Unit, a 41-bed inpatient center located at Freeman East, serves adults over 18 who experience acute psychiatric disorders such as depression or schizophrenia and need a secure environment. The Stephens Unit provides crisis stabilization services with 24-hour nursing care.  Treatments include psychopharmacology and individual and group therapy, provided by a team of board-certified psychiatrists, psychologists, activity therapists and social workers.
Pastoral care is available to all inpatients. Freeman Pastoral Care is committed to meeting the spiritual needs of our patients, families and coworkers. A chaplain is on call 24 hours a day, seven days a week to provide spiritual care and emotional support.
Freeman Hospital East
932 E. 34th St.
Joplin, MO
417.347.1111
Outpatient Psychiatric Services
While many mental health issues respond well to treatments that do not require medications, psychiatrists are specially trained in the relationship between mental and physical health and can help with issues that require medication in addition to therapy. Ozark Center offers a variety of psychiatrics services, including:
Diagnosis, treatment and prevention of mental and emotional issues
Psychotherapy
Mental health evaluations
Make an appointment
For adults, call 417.347.7567
For children, call 417.347.7580