Hours
Monday: 8:00 am - 4:45 pm
Tuesday: 8:00 am - 4:45 pm
Wednesday: 8:00 am - 4:45 pm
Thursday: 8:00 am - 4:45 pm
Friday: 8:00 am - 2:45 pm
Whether you're a college athlete or a weekend warrior, when sports injuries occur, Freeman Orthopaedics & Sports Medicine in Pittsburg is there to get you back to doing the activities you love. Our team provides athletic injury assessment, treatment, rehabilitation and follow-up evaluations.
Dr. Michael Zafuta is the Pittsburg State University (PSU) official team physician and sports medicine director for surrounding high schools in southeast Kansas. Dr. Ryan Sorell serves as an assistant team physician to PSU athletes. Dr. Sorell also treats sprains, fractures, muscle and joint issues, and other orthopaedic conditions that don't require surgery.
The ortho team also sees patients at Freeman Orthopaedics & Sports Medicine in Fort Scott, located at 401 Woodland Hills Blvd.
MRI services in Pittsburg
Freeman's Magnetic Resonance Imaging (MRI) coach service at 100 N. Pine St. in Pittsburg provides convenient on-site access for patients needing an MRI for orthopaedic, neurological injuries to the spine and head, workman's compensation, abdominal issues and liver and pancreas exams. After the closure of many rural hospitals and clinics in Southeast Kansas, Freeman opened the Teslas (a 1.5T) MRI scanner from GE Healthcare in January 2021 to meet the needs of area patients in their own backyard. This service enables patients to receive care locally and decreases their travel time to and from appointments. To make an appointment, call 417.347.6868.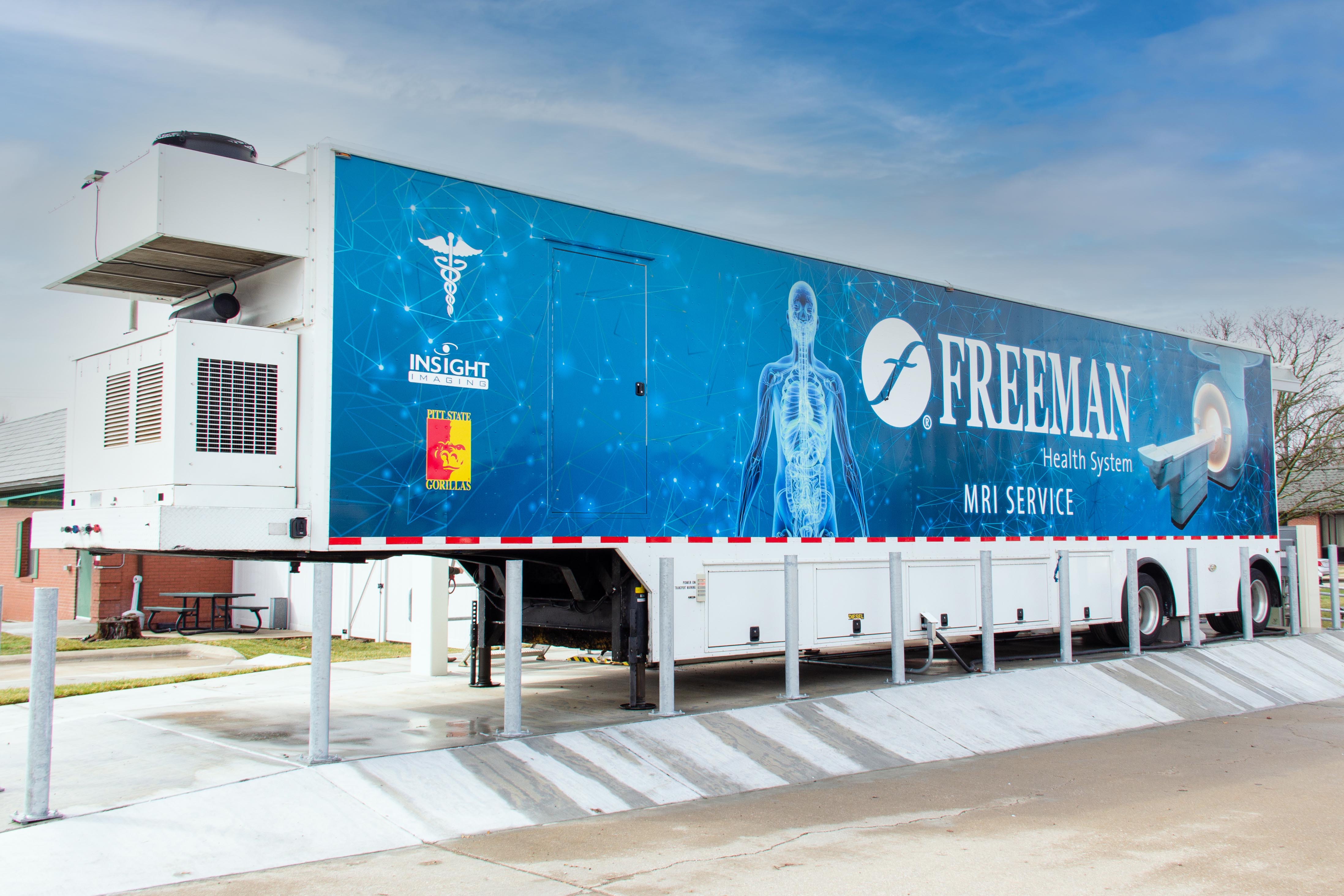 Providers at Freeman Orthopaedics & Sports Medicine - Pittsburg