Join the Freeman Family
Careers at Freeman
Work with the best
Freeman offers a wide variety of career opportunities, a great work culture and generous benefits. We like to think of our health system as a small city – in addition to clinical staff such as nurses and doctors, we also have accountants, groundskeepers, chefs, baristas, receptionists, security guards, shuttle bus drivers and more! We consider all our employees to be caregivers, no matter their position, because they all make a difference in our patients' lives in one way or another.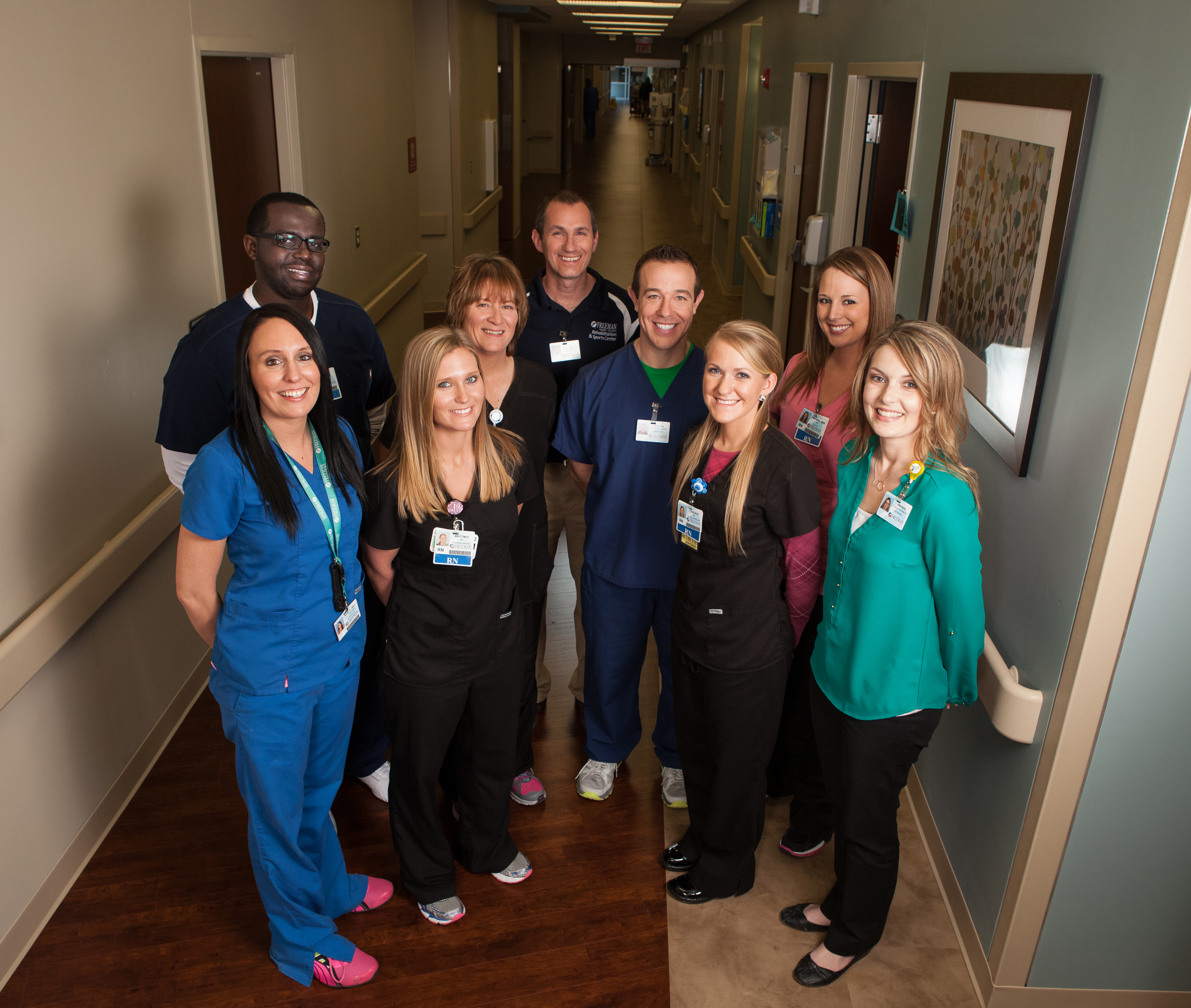 Greatness is defined by the excellence of our staff. As a member of our team, you not only bring your best to work each day, you're also able to recognize greatness in others. That's why we need your help in referring potential registered nurses! With your efforts we can help grow the Freeman family and continue to provide the best care to our community.
Please refer dedicated, compassionate, skillful, hard-working registered nurses seeking full-time or part-time positions in:
Cardiac/Medical
CV Holding
FNH Acute Care
FNH ED
FNH ICU
General Surgery
Intensive Care Unit
Medical/Oncology
Mother/Baby
FNH Operating Room
Psychiatric Adult & Geriatric
Referrals submitted for the above nurse positions may be eligible for a referral bonus of $1,500. The RN must accept the offer for referrer to receive bonus check. If duplicate RN referral is submitted, bonus will be awarded to the first referrer. Employee must provide the correct phone number or email for the referred RN or the form will be void. If the online referral form is not completed by the time of offer, form will be void and the referrer will not be eligible for the bonus. Referred employee must accept at least 24hr/week. The program does not include internal transfers from one department to another.
Referrals will be accepted for Graduate Nurses in the approved departments as long as the Graduate Nurse has not already accepted a position at Freeman Health System. The Graduate Nurse must have passed the NCLEX at the time of payout or the form will be void.
Any discrepancies will be reviewed by the Chief Human Resource Officer.
This program is exclusive to Freeman employees only. If you are employed by Freeman, please complete the form below.
The IRS considers a benefit of this magnitude taxable.
Testing your skills
Some positions with Freeman may require basic skills tests, such as:
 Typing test
 Data entry test
 Filing test
Before you begin your new job, you can improve your typing speed and accuracy through practice test like this one.
Applicants who have received job offers from Freeman will need to complete a few tests before they begin work. These pre-employment tests include:
 Drug screening
 Tuberculosis test
 Work fitness test
 Criminal background check
For more information call Freeman Human Resources, 417.347.8900.
In addition to Freeman's pre-employment testing, we utilize the E-Verify Program to provide information to the Social Security Administration, and the Department of Homeland Security if necessary, to confirm whether applicants have the right to work in the United States.
Gather more information here:
E-Verify English
E-Verify Spanish
Right to Work English
Right to Work Spanish
Freeman provides outstanding employee benefits – many are available on the first day of employment.
Benefits include:
 Excellent health, dental, and vision insurance options
 Paid vacation and disability time accrued each pay period
 Retirement plan with employer matching percentage
 Longevity rewards and incentives
 Employee recognition and bright ideas programs
 Wellness program and incentives
 Employer-paid life insurance
 Numerous supplemental insurance options
 Special community discounts
 Employee assistance
Fair treatment programs
And much, much more!
Let us show you around
Living in Missouri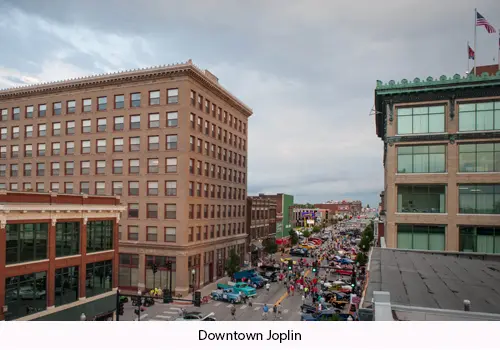 Downtown
JOMO
The largest city in southwest Missouri, Joplin has a strong, diverse economic base. With low crime rates and the second lowest ranking for cost of living in the nation, Joplin is the perfect place to raise a family. Our area has a relatively mild climate and four seasons. With access to four airports, our location is convenient for those who love travel.

The Arts
Culture and Entertainment
Whether your idea of fun includes the arts, sports, the great outdoors, history, or excellent dining, Southwest Missouri has you covered. Our area offers many outdoor activities for your enjoyment, with a number of nearby golf courses, hiking trails, parks and lakes.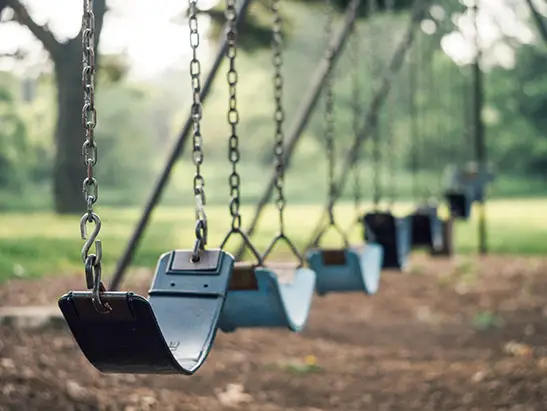 For Your Family
Schools and Daycare Centers
Southwest Missouri boasts excellent public and private schools, several colleges, and two universities.
Our schools offer top-notch learning environments for youths, led by quality teaching staffs.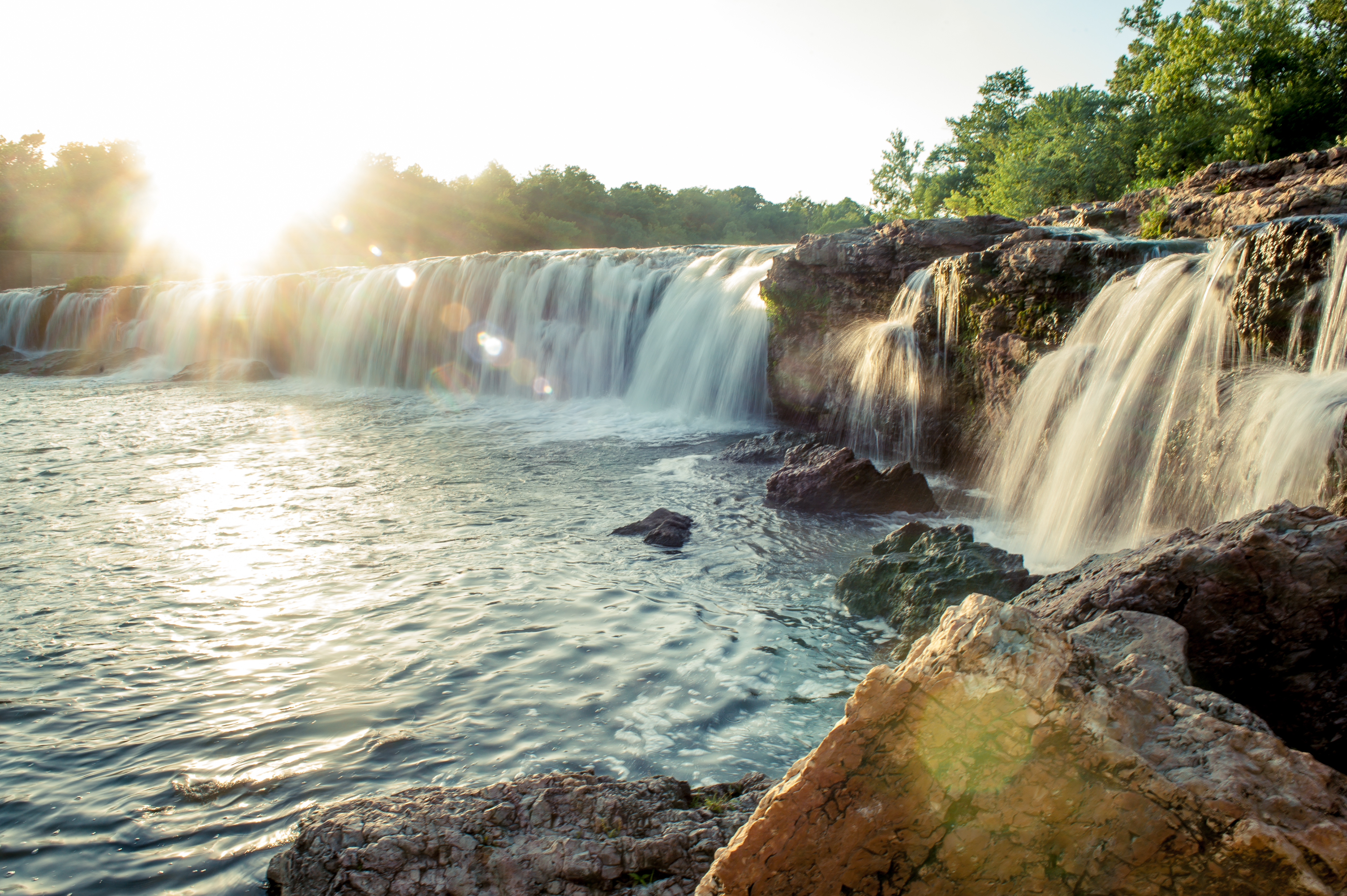 A Sense of Community
Around the Area
While providing comprehensive healthcare services through Freeman Hospital West, Freeman Hospital East, Freeman Neosho Hospital, Ozark Center and a variety of primary care and specialty clinics, Freeman also reaches out to the neighborhoods in surrounding communities, making it easier for busy families and individuals to obtain the healthcare services they need.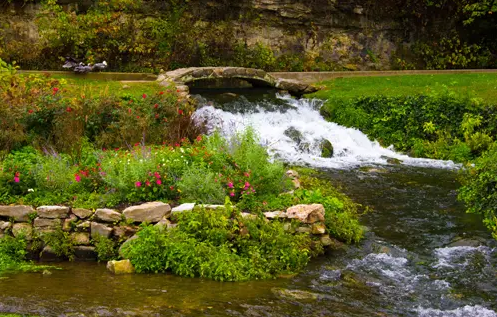 Near Joplin
Neosho, MO
Neosho, Missouri, located just 20 miles south of Joplin, is home to three Freeman locations. With almost 12,000 residents, Neosho's culture and history date back to 1833. Nicknamed the City of Springs & the Flower Box City, Neosho is known for the oldest national fish hatchery in the nation. Residents celebrate the season with events like the Fall Festival & Annual Dogwood Tour.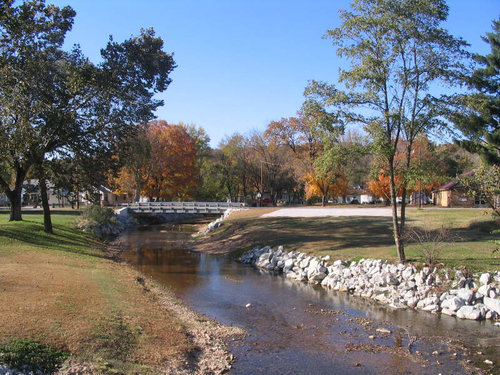 Near Joplin
Seneca, MO
Freeman Seneca Family Medicine is located in Seneca, Missouri, just 16 miles south of Joplin. With just over 2,000 residents, Seneca features a beautiful valley, which contains natural waterways, rolling hills, lush foliage and a peaceful, rural atmosphere. The town is located a few miles from Grand Lake of the Cherokees in northwest Oklahoma, also known as Grand Lake.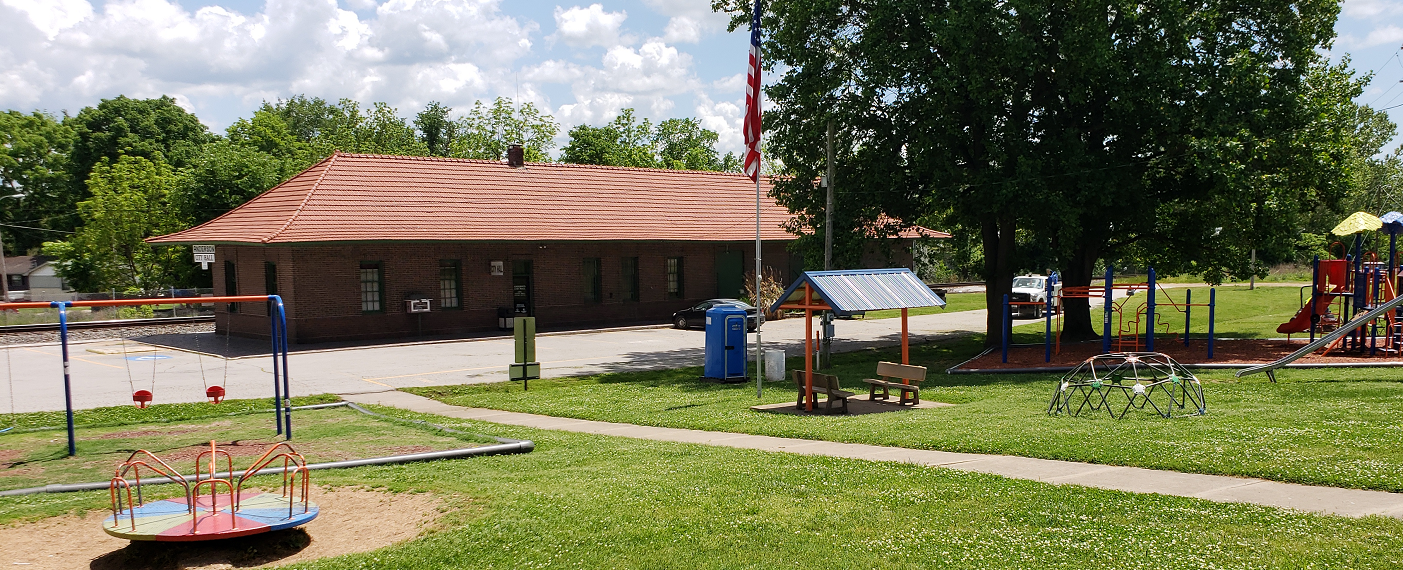 Near Joplin
Anderson, MO
Located 35 miles south of Joplin, Anderson, Missouri, is home to Freeman Clinic of Anderson. Anderson is a diverse community of 2,000 residents. The McDonald County School District has 10 schools. When its students enroll in high school, they all become McDonald County Mustangs.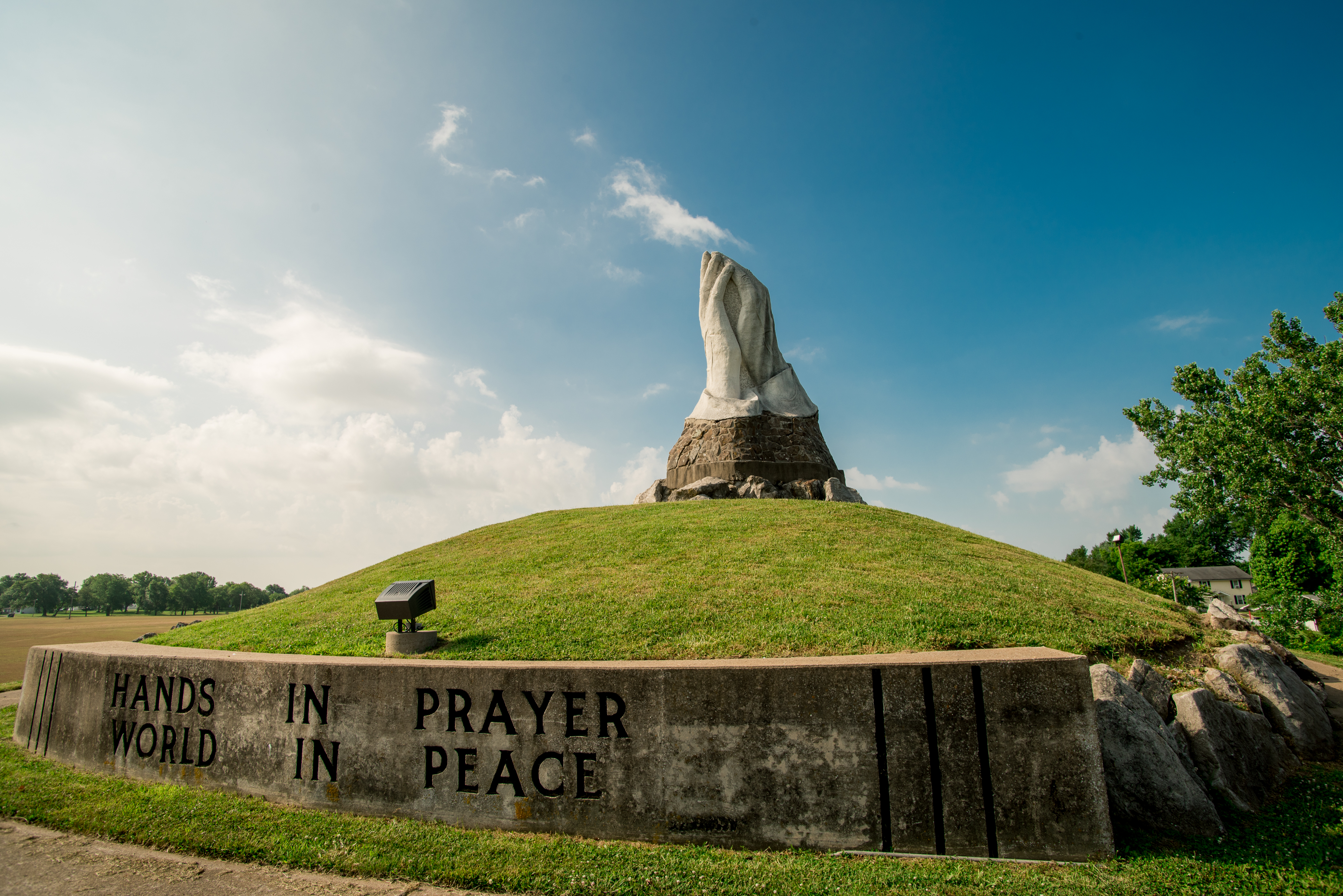 Near Joplin
Webb City, MO
Webb City is a short 15-minute drive from Freeman Hospital West. It is home to Freeman Urgent Care, Freeman Outpatient Dialysis Center and Freeman Primary Care. The town has 11,000 residents, making it one of the larger cities in the area. Webb City is nicknamed the City of the Flags. The town is home to the Webb City Cardinals.

Near Joplin
Carl Junction, MO
Carl Junction is located eight miles from Joplin and five miles from the Kansas state line. Freeman Carl Junction Family Medicine and Ozark Center both other services located in the town. With 7,500 residents, Carl Junction is a growing community with emphasis on the housing market and economic development. The town is home to the Bulldogs of the Carl Junction R-1 School District.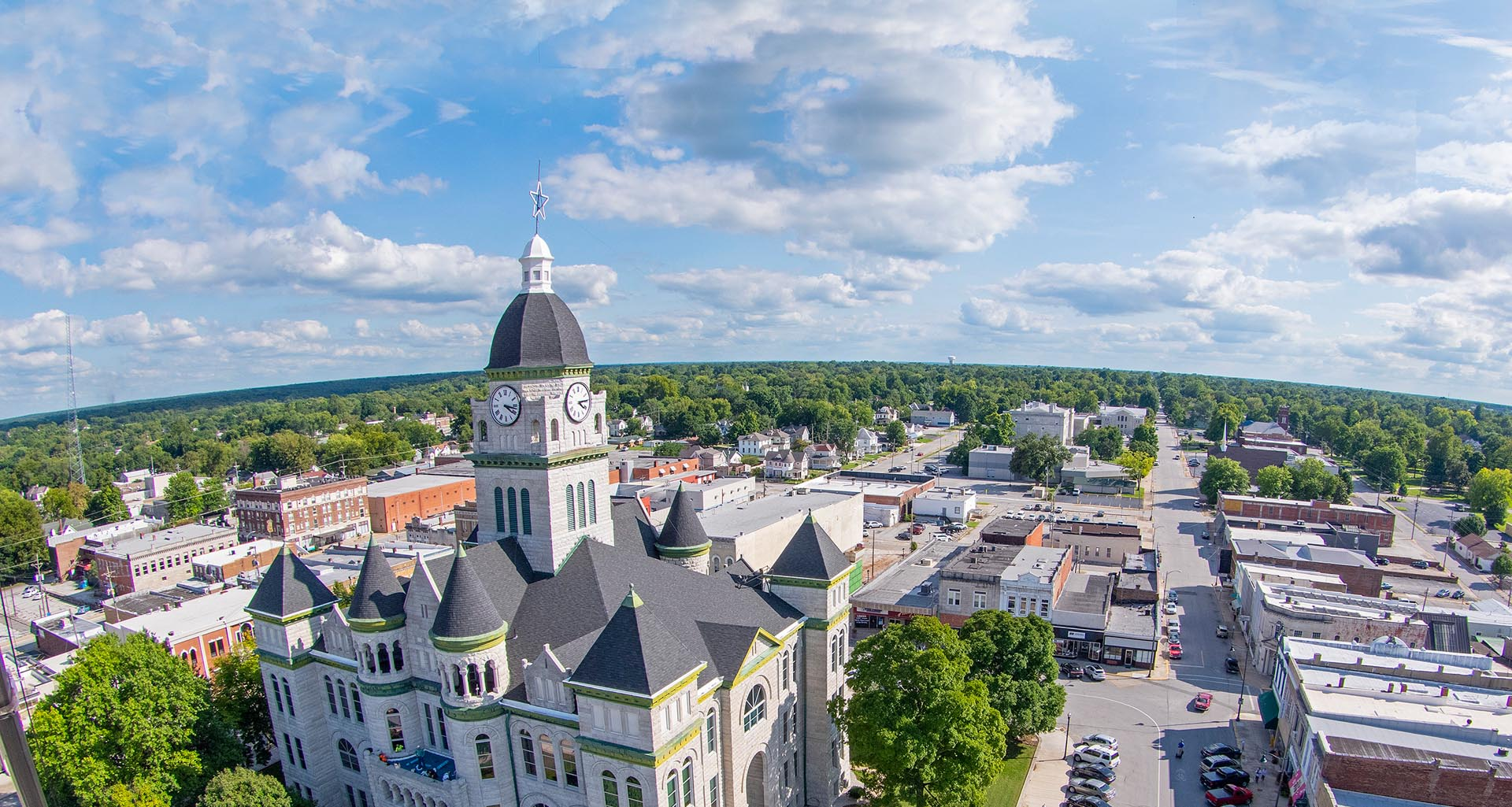 Near Joplin
Carthage, MO
Carthage is located 20 miles northeast of Joplin and are home to three Freeman locations. With a population of 14,000 people, Carthage serves as the county seat of Jasper County. Carthage, nicknamed America's Maple Leaf City, hosts a Maple Leaf Festival every fall celebrating the changing of the seasons. The city is economically sound and home to many corporate headquarters.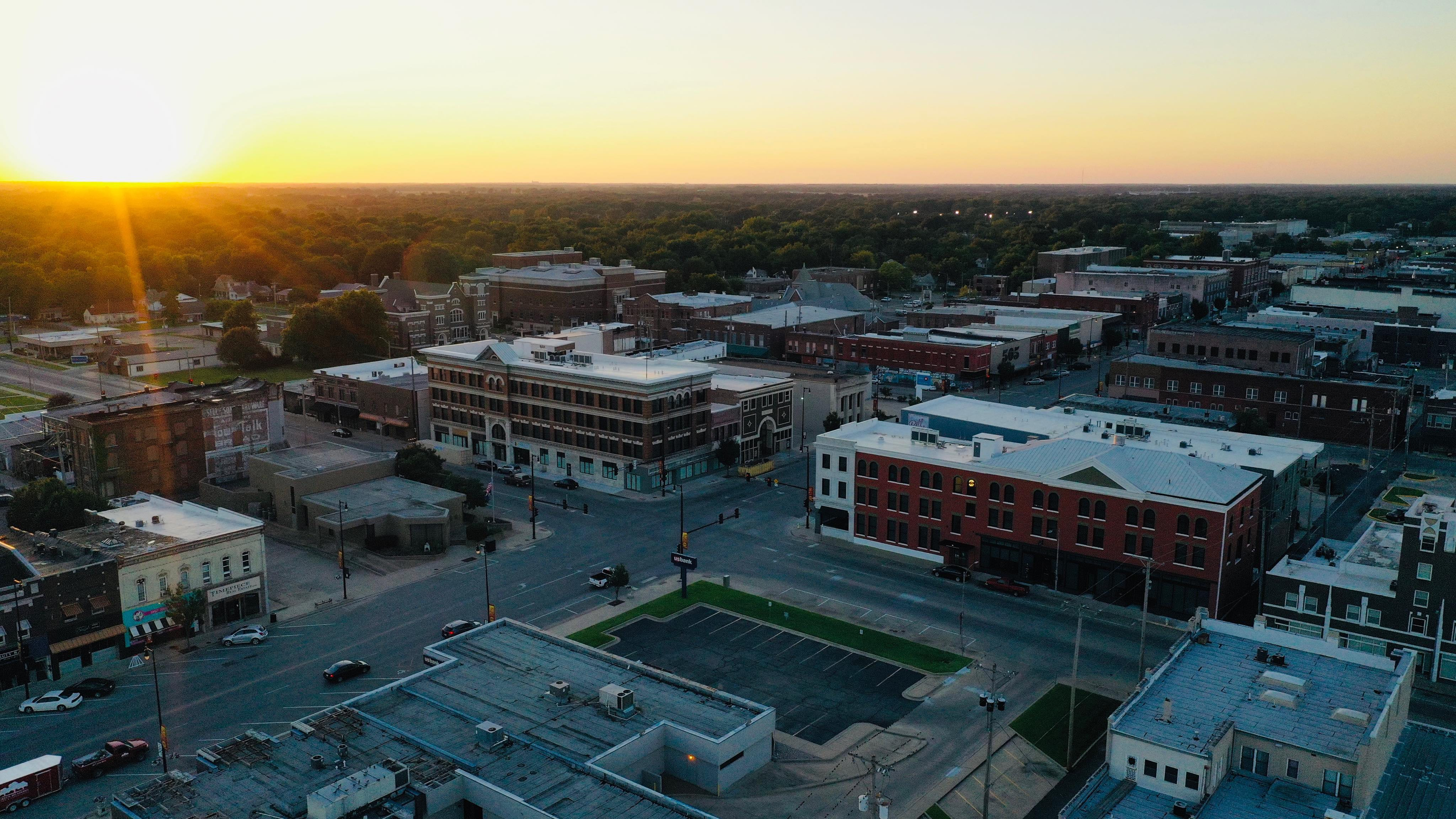 Near Joplin
Pittsburg, KS
Home of the Pittsburg Purple Dragons, St. Mary's-Colgan Panthers and Pittsburg State University Gorillas, Pittsburg, Kansas, is 30 miles northwest of Joplin. Freeman provides a number of services in Pittsburg including Orthopaedics & Sports Medicine, Endocrinology and Diabetes, Pulmonology, Pain Management, and more.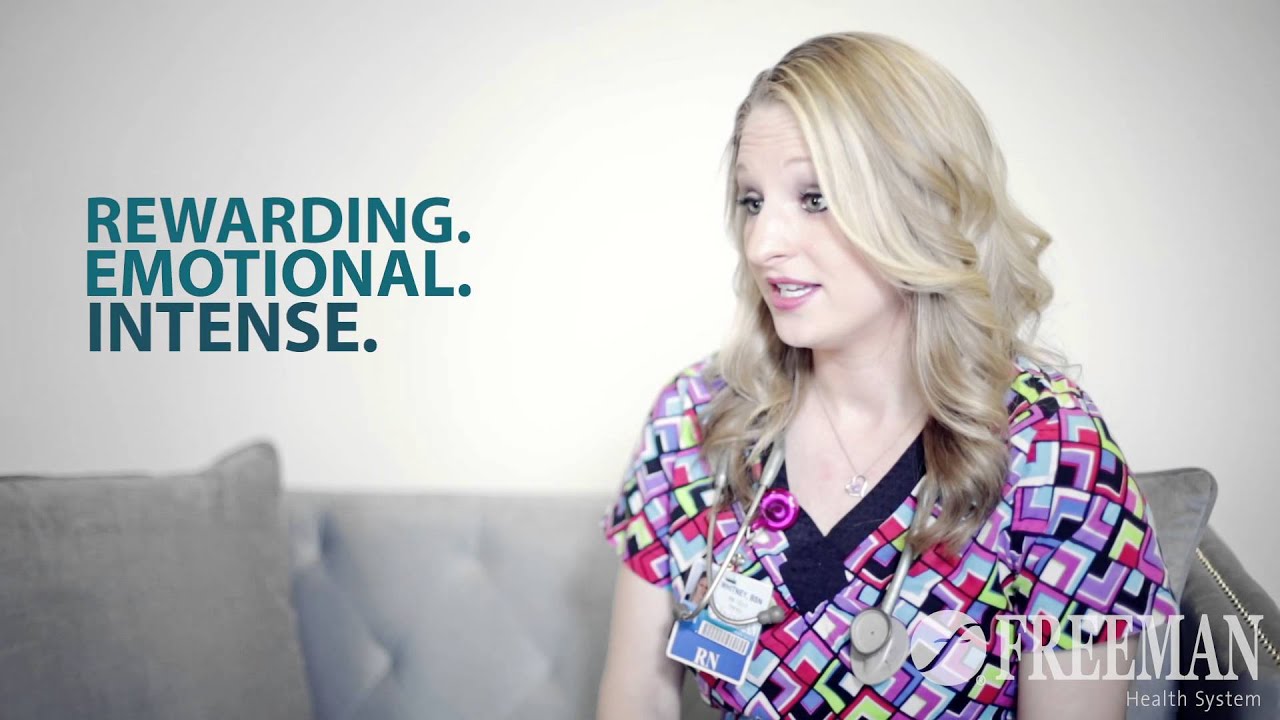 Frequently Asked Questions
FAQs: Careers
At the login page, go to "Forgot your password?" and follow the prompts to retrieve your user ID and your password. To protect your privacy we do not have access to your password at Human Resources. 
You can check to ensure your application was submitted by logging into your profile and looking under the "Application History" tab. Make sure your application says "Submitted." If your application is in "Draft" status, Human Resources did not receive your application.
We encourage you to use our online system to monitor applications you have submitted. Visit our Returning Applicants page, enter your username and password, click the Application History tab and then look for the Status column. 
Yes, all applications must be submitted online. We offer computers in our Human Resources Department for applicants without access to a computer. In addition, we provide assistance to anyone who may not be comfortable with or able to use a computer.   
We process a large volume of applications and employee transfers each day. Processing time for individual applications varies due to the number of qualified applicants for each position, screening and interview schedules, access to employment verification information and timing of orientation schedules.
You're welcome to apply for three positions at a time; however, please carefully consider whether you meet the skill and education requirements for each job and whether you have a sincere interest in each position for which you apply.
Yes. Once you identify a position that interests you, create an account to apply. Creating an account alone does not allow us to view your application. A specific opening must be selected and complete application filled in. 
Due to a high volume of applicants, this is our best means to communicate with you. We may contact you via email regarding the status of your application. Please provide an email address you check regularly. Note: check junk and spam. 
A recruiter will contact the selected candidate(s) to set up a date, time and location for the meeting. A notification you have been chosen to interview may be communicated via phone, email or text.
Depending on the position, interviews may include a member of our leadership team and peers within the department. It is always recommended to dress professionally. No facial piercings, visible tattoos or bright/unnaturally colored hair shall be worn, per company policy.

After all interviews are completed, candidates are notified by phone with an offer, or by email or letter when declined. If you have been selected for the job, we will extend a formal offer, which will include a start date, compensation information and benefits. Please note that all offers are contingent upon passing our required background checks and other pre-employment tests.
We will notify you by email if you are not being considered for a position. Note: check junk and spam. 
The job posting will specify if a skills test is required. Testing is completed in the Human Resources Department and no appointment is necessary. We require you to complete your test within 5 business days of submitting your application. If you fail to do so, your application will be closed and you'll no longer be considered for that position. Applicants may test up to twice per day for a total maximum of four attempts. Our office is open 7:30 am – 4:30 pm Monday through Friday. 
We are located at David A. Ball, MD, Medical Building, 1111 McIntosh Circle Drive, 2nd floor, in Joplin, Missouri. Our hours are 7:30 am – 4:30 pm Monday through Friday.
Careers inquiries
Freeman Human Resources
David A. Ball, MD, Medical Building
1111 McIntosh Circle Dr., 2nd floor
Joplin, MO
417.347.8900
866.347.8900 (toll free)
417.347.3716 (fax)
humanresources@freemanhealth.com

Office Hours:
Monday through Friday: 7:30 am - 4:30 pm